You can go over to Target and request a few samples if you have not already.
There is a Garnier Sample of Fall Fight Hair Care
Thanks, Money Saving Mom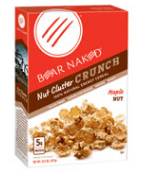 There is also a sample of Bear Naked Cereal. This one was available earlier but I was not able to get through to request it. So if you have not requested this sample you might give it a try.
I was able to request both today.