Freebies for this Week
The weekend is finally here. Are you ready to get something for free? Here's this week's free Kindle ebooks, free samples, free android apps and free printables all in one post.
Some of the links in this post are my referral links. You can read my disclosure policy for more information. Be sure to check the prices before you purchase as prices can change without any notice.  Now onto the freebies,
Free Kindle Ebook
Non-Fiction
Home Food Dehydration and Preservation
Urban Gardening: The Urban Farmer Handbook – How to Grow Beautiful Fruits, Vegetables, and Plants in Any Space
50 Keys To Better Photography!
Speed Reading: Easily 5X Your Reading Speed And Comprehension Immediately
Morning Routine: How to Wake up and Conquer Your Day
Surviving Self Sufficiency and Thriving: The Best Manual to Do-It-Yourself and Returning to the Simple, Happy Life
Fiction
The Prayer Box
The Sound of Crickets
Death by Betrayal
Finding Infinity
Wings of Glass
Cookbooks
Desserts in Jars
25 Tomatoes: Easy year-round recipes using fresh, canned, roasted and sun-dried tomatoes
25 Simple Casserole Recipes for Any Occasion
Grilling Recipes: Everyday Healthy and Delicious Recipes for Beginners
Simple Sandwich Bread: A Make Ahead Guide
Kids Books
Famous, Fantastic, Fabulous, Fast Turtle A Children's Story Book
Zack & Zoey's Alien Apocalypse -or- Alien Busting Ninja Adventure
Jayden & the Mysterious Mountain: Book 1
It's Mine! Penny Learns to Share: Sharing Time
33 Cute Animals of the World
____________________________________________________
You don't have to have a Kindle to read these books. You can go here to download a Free Reading App so you can read any Kindle book on your computer, tablet or smartphone.
Amazon has a selection of Kindles here (prices start at just $69)
Please note: Amazon pricing, promotions, and availability are subject to change at ANY time without notice. Please confirm the price before completing your purchase
Freebies, Samples and Printables
Nesquick Sample Pack (Answer Questions to Qualify)
Planes 2: Fire & Rescue Coloring Pages
Planes 2: Fire & Rescue Activity Book
Oxytrol for Women Sample
TUMS Chewy Delights Sample
Rachel Ray Nutrish Cat Food Sample
Dinosaur Coloring Book
Personalized Veggie Tales Song (Use code: VEGGIE)
Amy Butler Craft Pattern
Gardener's Idea Book
Thanks, Saving Lifestyle
Free Apps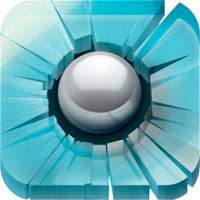 Smash Hit
Batman & The Flash: Hero Run
BigOven 250,000+ Recipes and Grocery List
GasBuddy – Find Cheap Gas
Spelling Bee
Some of the links in this post are my referral links. You can read my disclosure policy for more information.