The weather continues to be very spring like, here at our house. I planted a few seeds in the garden, a couple weeks ago and we have seedlings already. It looks like the lettuce and radishes have sprouted. I also saw a couple of peas trying to poke up through the soil.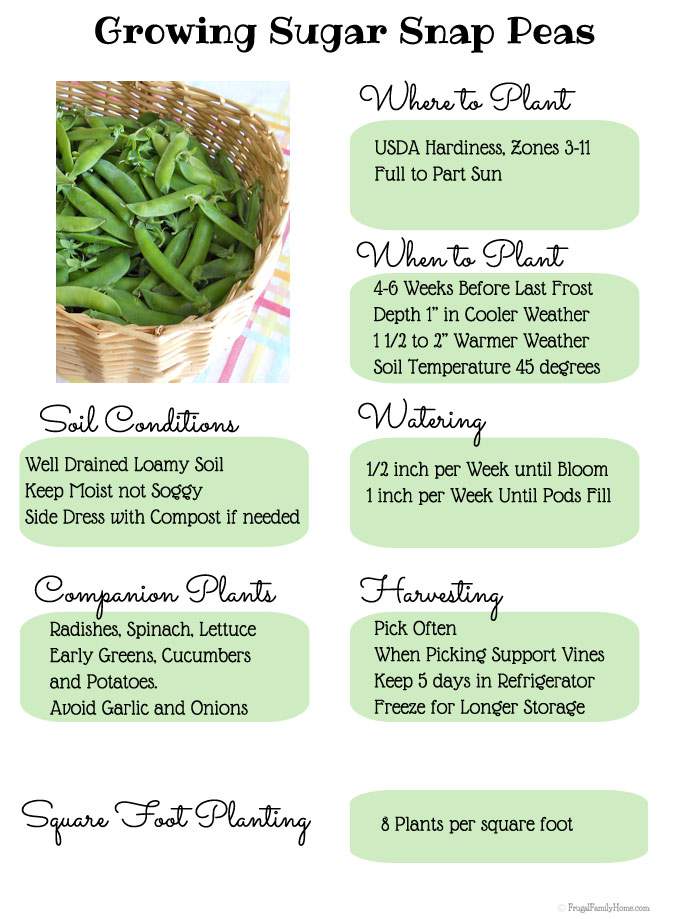 This past week, I share some tips about growing sugar snap peas. I like to sprout the pea seeds and then plant them in the garden. I seem to have better luck with the indoor sprouting than direct planting in the garden.
I already have a couple pea seedlings making their way up through the soil. I lost one to the birds and I'm hoping that we don't lose any more since I'm out of seeds.
Scroll down to see which of the links were picked to be featured this week. We had some great links submitted.
An Oregon Cottage: Facebook | Pinterest | Instagram | Twitter | Google+
Frugal Family Home: Facebook|Pinterest|Instagram|Twitter|Google+
Simplify Live Love: Facebook|Pinterest|Instagram|Twitter|Google+
Creative Country Mom: Facebook|Pinterest|Twitter|Google+
Thank you  for sharing all your gardening progress, wisdom and inspiration with us each week! When you link your post here it will automatically be seen on all Four blogs – all you have to do is link to ONE of our sites. Feel free to follow our Tuesday Garden Party Pinterest board where you may get a sneak peak of our weekly favorites and features, and search and follow #TuesdayGardenParty on any of your social media!
This week's Tuesday Garden Party host is Michelle, of SimplifyLiveLove.
It seems like much of the country is buried under snow and bad weather. I've been hearing about record cold temperatures in Florida and record snow falls on the East Coast. We don't have much snow here – though we do have a bit left over from the blizzard we had on Super Bowl Sunday. Instead, it's just brutally cold in my area. We've had windchill advisories for many days complete with school delays and travel advisories. I am just so over winter and the cold. The only good thing I can say about the cold weather: it makes the most gorgeous sunsets ever!
I still haven't done hardly anything related to gardening as I won't be starting seeds for a few weeks yet. One mistake I made last year was to start my seeds too early, so as excited as I am to get going, I am holding off this year. I've found Skippy's Planting Calendar to be very helpful for determining when to start my seeds. All you have to do is plug in your average last frost date (May 15 for my zone – 5b) and it generates a whole personalized list. Brassicas will be started first, but not until 3/13 (if I decide to try my luck at starting them again) .
I do plan to pull out my seed starting supplies pretty soon and make sure I have everything for the awesome seed starting shelf my husband built for me last year. I'll need to clean it off as it's currently housing my huge buckets of dry pantry goods!
Thanks so much for linking up all the great posts. I enjoyed each of them, but picked my five favorite to share as today's featured posts.
Making Homemade Seedling Mix – by Our Stoney Acres
Chicken House Complete – a vlog by ModernHomesteaders.net
10 Seed Starting Garden Hacks – from Grounded and Surrounded
Frugal Planting Tips for Spring – from Sunny Simple Life
Permaculture 101 – from Grow, Forage, Cook, Ferment
And now, on with this week's party! I'm hoping you have growth and garden progress to report so I can live vicariously through someone's good weather!