Welcome to this week's Tuesday Garden Party! I know this past week was almost perfect gardening weather here in Oregon. We had moderate temperatures and even a little rain. Which was so nice to see.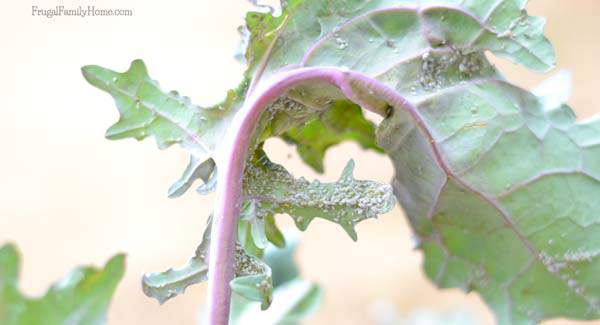 Jami is hosting this week's party and it appears the blight has struck some of her tomatoes. Then in my garden, I discovered aphids all over my kale. I know a couple of weeks ago I saw aphids on one of my kale plants. I had read that if you blast them off with the hose you can get rid of them. I read something about them being too stupid to climb back on the plant.
I'm not sure whether that is true because as you can tell by the photos I had quite a few aphids on those plants. I thought about trying to make a batch of natural aphid spray, but I just didn't have everything on hand. I didn't want to risk the infestation spreading to my broccoli so out the kale went.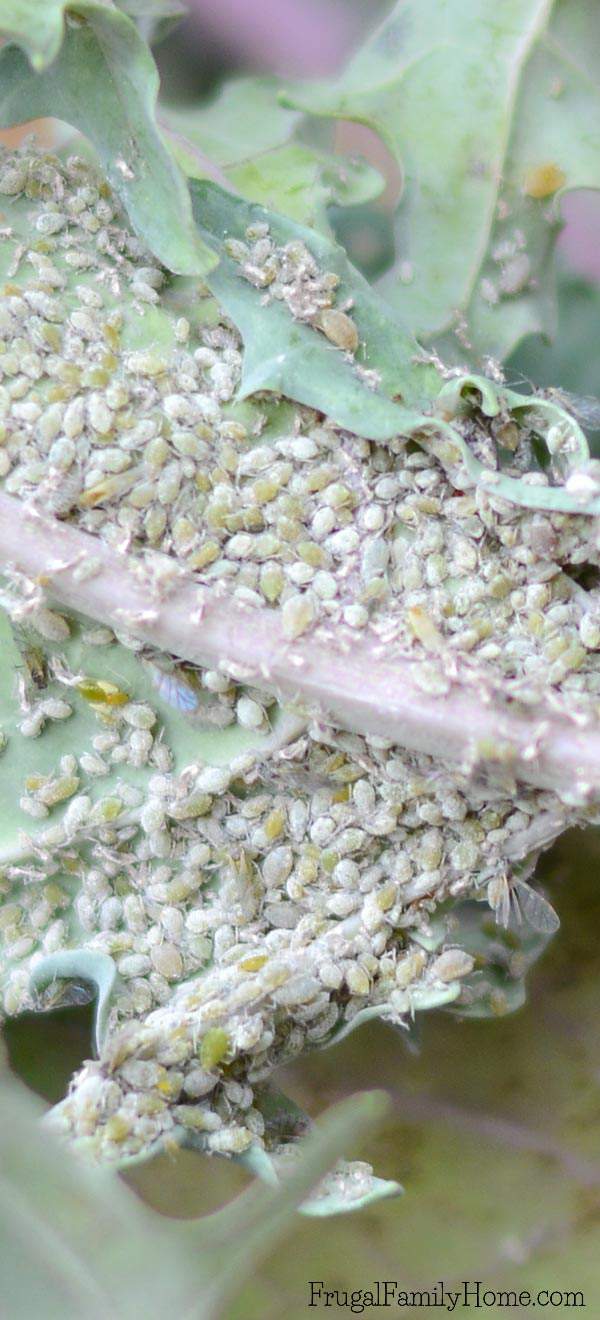 I inspected the broccoli and it looks ok. The broccoli has lived through all the of heat this summer and I'm really hoping to get a few heads of broccoli from it this fall. We will see, I've grown broccoli a couple of years now with very little success. But maybe this year is the year for me.
An Oregon Cottage: Facebook | Pinterest | Instagram | Twitter | Google+
Frugal Family Home: Facebook|Pinterest|Instagram|Twitter|Google+
Simplify Live Love: Facebook|Pinterest|Instagram|Twitter|Google+
Thank you for sharing all your gardening progress, wisdom and inspiration with us each week! When you link your post here it will automatically be seen on all Four blogs – all you have to do is link to ONE of our sites. Feel free to follow our Tuesday Garden Party Pinterest board where you may get a sneak peak of our weekly favorites and features, and search and follow #TuesdayGardenParty on any of your social media!
From your host this week, Jami @ An Oregon Cottage:
During our recent trip to Santa Monica, California we saw some amazing yards and gardens and I couldn't help but take a picture for you guys of this one – it was so over-the-top! Of course, one of the reasons was that it was an advertisement of sorts for the people who lived there and who were garden designers (which I knew from a sign in the yard). This was a relatively small area and they had it filled to the brim with plants. I especially liked a tiered fountain they had planted with trailing succulents instead of using it for water – a great idea in places where you can't get water to, right?
I had trimmed a couple of our tomatoes before our trip since they were starting to show signs of blight. Unfortunately, when we returned, two had to be cut back hard and the debris sent to the burn pile (never compost blighted leaves – or any infected plants). Two of the affected bushes are the Tigerella heirloom tomatoes I grew from seed – and they aren't next to each other, yet both have blight, making me think the seeds were tainted or they are just super susceptible to mid-summer blight. I won't grow these again – for this reason and for the fact that they are small, really seedy, and just not as flavorful or useful (in canning, etc.) as others I can grow. I know some of you really liked this variety and encouraged me to try it, but it's just not for us.
I can't blame the heirloom only, though, as the other bush I lost completely was a Roma, a hybrid. The same variety is right next to it, and only this one is affected. Weird and random. I'm definitely on blight-alert, though, in the garden, as there are some blighted leaves on most of my 18 plants. I just want to keep them healthy enough to keep producing for another couple of months! I think someone told me last year to use milk on them? Or am I thinking of something else? Ha! I can't even remember now – chime in with ideas if you have them!
Here are the features from last week-
1. Tomato, Leek & Goat Cheese Tart @ My Flagstaff Home
2. A nice onion harvest @ Four Hills of Squash
3. 4 Ways to Know Your Fresh Green Apple Is Ready to Pick @ Garden Valley Homestead
4. For the love of Vinca @ To Work With My Hands
5. Composting in garden beds @ Stone Family Farmstead
Looking forward to seeing your links for this week, garden friends!