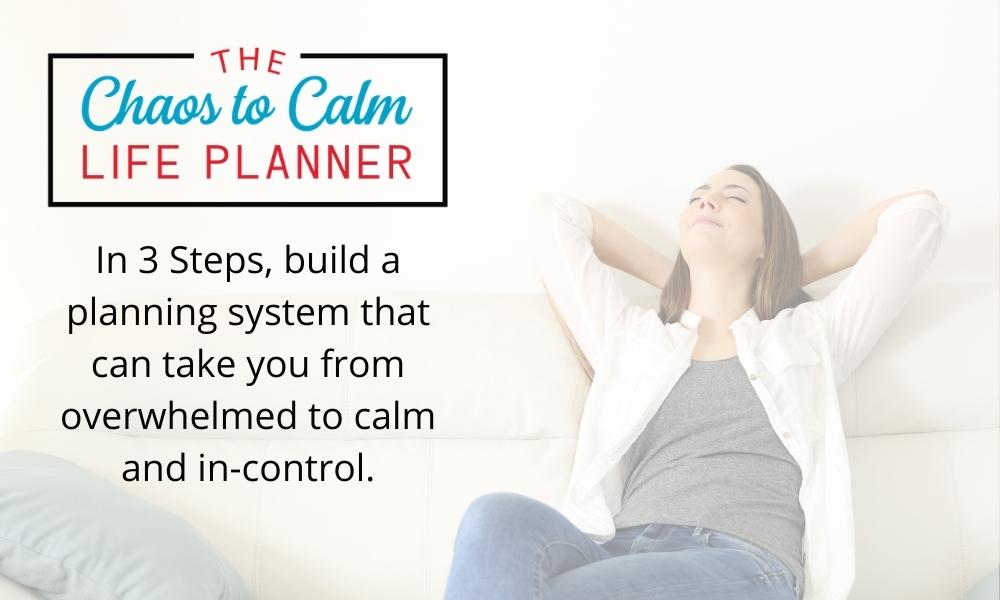 Ready to get your life organized?
Let's be honest—2020 was a truly different year. All those grand plans you had back in January 2020 took a backseat to chaos and uncertainty. But I believe 2021 can be a remarkable year, if you're intentional! 
The Chaos to Calm Life Planner isn't just a planner—it's a SYSTEM for getting your life organized. It can help you make a plan for every area of your home so you can have more time for the most important things in life!
I like this planner, especially that I can print only the pages I need for my personal use. ~ June
Do you feel there is never enough time in the day?
You start each day hopeful. Then the day starts with all the urgent tasks coming at you. You do one task, then another. The hours tick by and you know you have accomplished nothing important.
You long to get to the important tasks—the tasks you want to do—and to have some free time, too. But another day has passed. As your head hits the pillow, you say a silent prayer, hoping tomorrow will be better. 
Here's the truth: That better tomorrow can't come without change. You need a plan: a plan different from what you're doing now. A way to get ahead of all the chaos and take back control. 
Take Control of Your Day
Imagine having a plan for getting organized and staying ahead of all those tasks—a plan that actually works! 
✔️ Plan your day so the important tasks get done + discover more free time.
✔️ Have all the important information you need for your family in one place. No more searching in endless places when you're in a hurry.
✔️ Get control of your money so you can save for those big goals and get out of debt.
✔️ Have systems in place so your house is company ready at a moment's notice.
✔️ Set goals and accomplish them by stepping them out into bite-sized, doable pieces. Start accomplishing big goals, one small task at a time.
✔️ Feel you are in control of your day instead of feeling like your day is running you.
The Chaos to Calm Life planner can help you organize and take control of your life.
The Chaos to Calm Life Planner is a group of printable planning pages to help you establish better routines, better home systems, and better money habits so you can have a productive day and a calm home life. This is so much more than just a planner!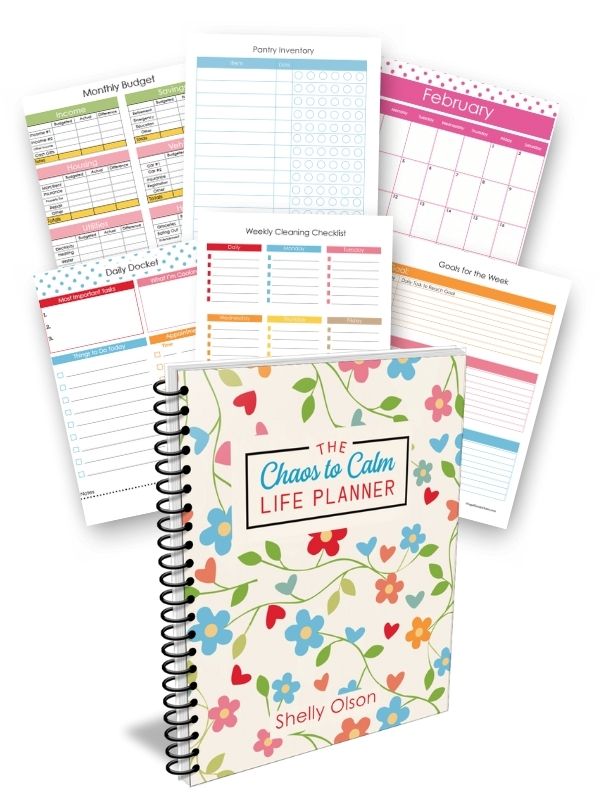 Take Back Control of Your Day and Home Life with Simple Planning Systems to go from Chaos to Calm.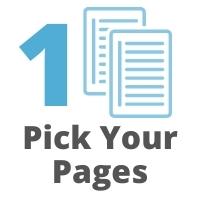 With over 100 planning pages, you can use as many or as few as you'd like. Pick only the pages you need and want. That means no more guilt over unused pages in your planner.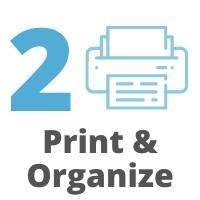 Print the pages you want and will use. Organize them in a way that makes sense to you and the way you'll be using your planner—whether that's one binder or lots of little ones for each area of your life. No more flipping through pages back and forth to find what you need!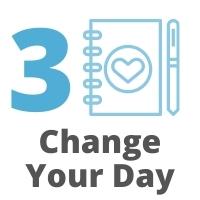 Start using your new planner to change your day and life, so your home can run more smoothly. If something isn't working well, simply adjust it! You have the power to add or remove pages, so this planner is as flexible as you need it to be.  
Hi, I'm Shelly! And I want to help you take control of your time, your home life, and leave the chaos behind.
I used to be so overwhelmed and frustrated. My house was a mess. I never had time for anything fun because my home was sucking the life right out of me. Trying to keep up was so hard and exhausting…
…That is, until I took control. I developed a plan, wrote it down, and stuck with it. Soon I became organized, and this was no small feat for me! I could finally think ahead and get ahead of my day and tasks around the home.
I stopped wondering what I should do and instead took action by following what I had planned. 
Now I have a smooth-running home and so much more free time to do the fun things in life.
You can have this too—you just need a plan.
The Chaos to Calm Life Planner will help you make your perfect plan to take back your time and get your home running more smoothly.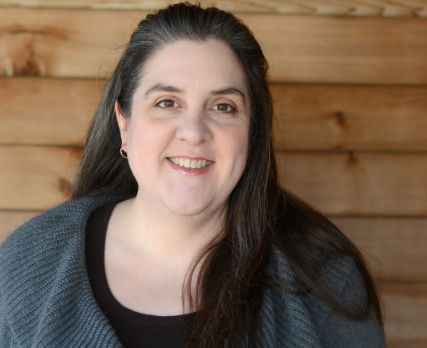 What's Included in the Chaos to Calm Planner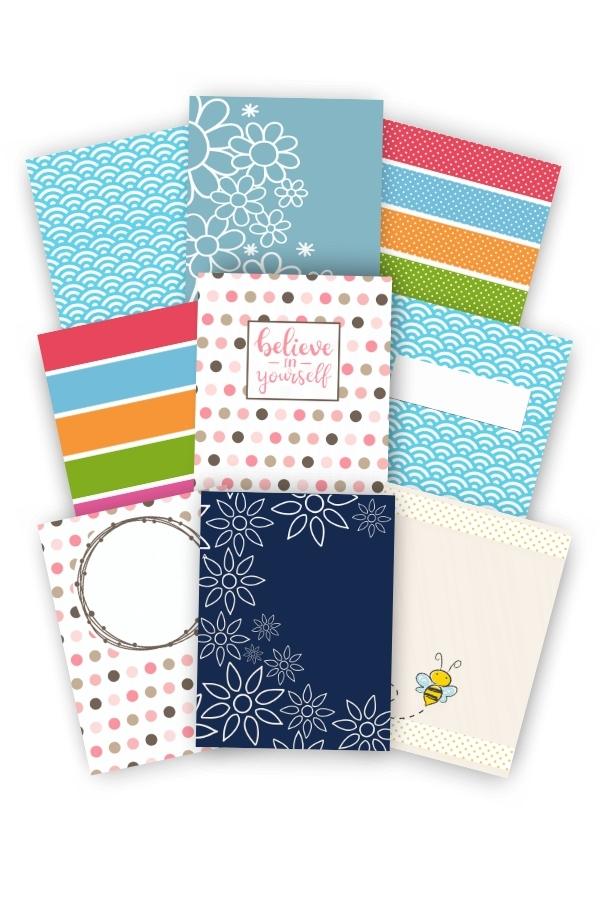 Pick Your Cover
You're not stuck with one cover—oh no!, With this many covers to choose from, you're sure to find one that fits your personality. You'll find all the versions displayed in the photo (plus a few more!) so you can find the perfect cover for your planner. 
Take Control of Your Finances
Never pay a late fee again. Know where your money is going each month so you can save more and become debt-free. These money management sheets can help you do it. You'll get a one page budget sheet, bill paying organizer, savings tracker, gift budget sheet, and more.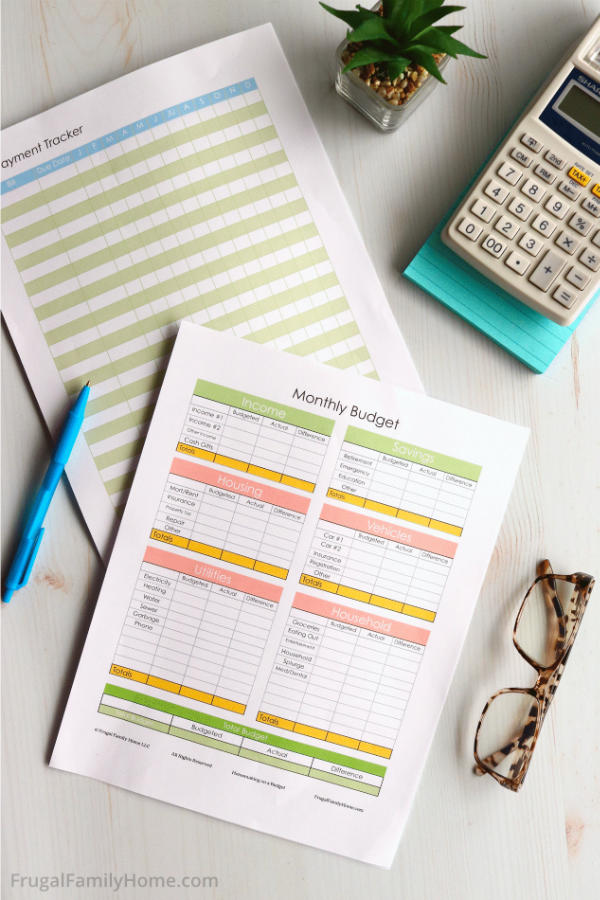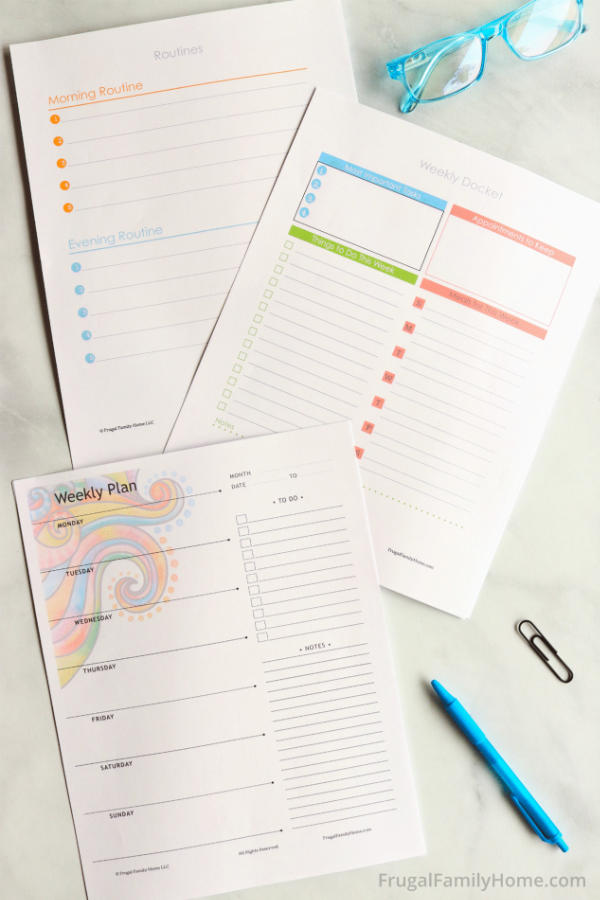 Plan Your Day
We all have a lot to do and the same amount of time each day. Make the most of your minutes by making a plan for the most important tasks, so you can get them done and have free time too. These daily and weekly planning sheets can help you make that plan. There are a couple of different styles of daily and weekly planning sheets so you can find the one that works best for you!
Keep Your House Tidy and Clean
Set up a system to keep every area of your home clean and company-ready. Make your plan so you'll not have to think about what needs to be done—you can just do it. Included are weekly, monthly, and seasonal checklists, plus individual cleaning tasks sheets for every area of your home. These come in handy for giving to your kids so they know what cleaning tasks need to be done in each room. You also get a cleaning inventory sheet, a full house cleaning checklist, and chore charts for your kids, too!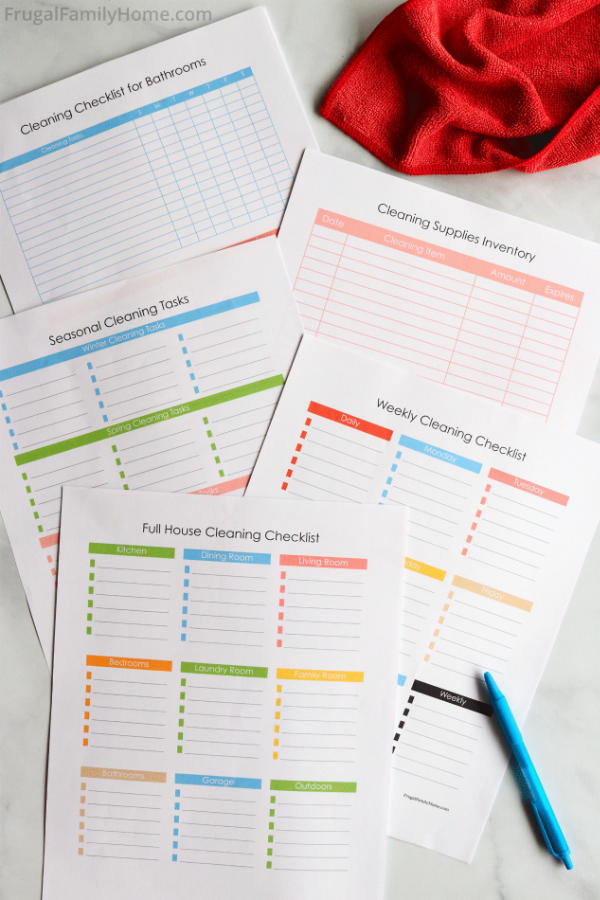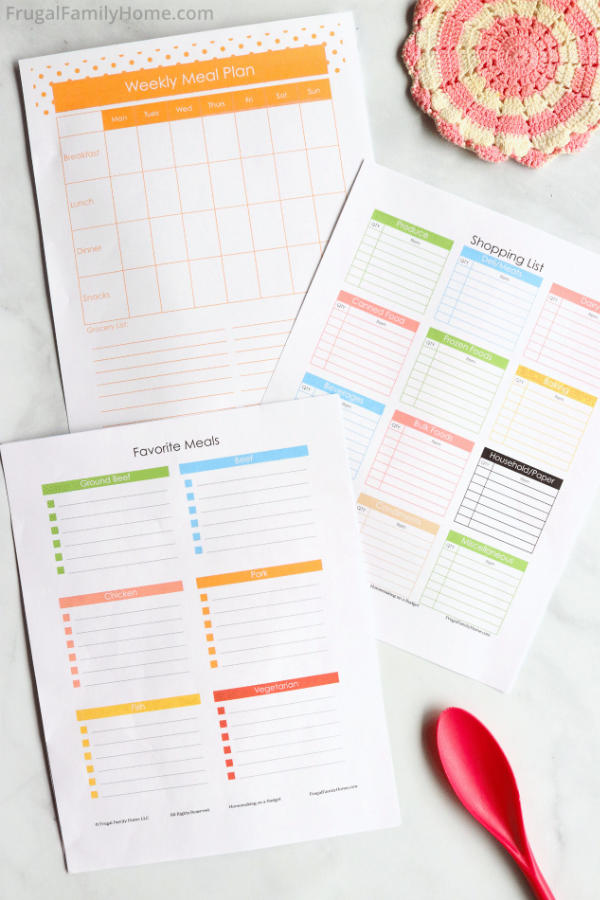 Manage Your Meals
Get dinner done more easily with meal planning sheets. Decide what you'll make for dinner, make your meal plan and your shopping list and you'll be prepared when the family comes home hungry. No more last-minute trips to the drive-thru! In this section you'll find a freezer inventory and pantry inventory, perfect for tracking what you have on hand. You'll also find a favorite recipes sheet, weekly and monthly meal planning sheets, shopping list sheets and two different sizes of price book sheets. 
You'll get dividers with motivational quotes, journal pages and so much more—over 100 printable sheets for you! And because they are all printable PDF files, you can print new ones year after year, whenever you need them!
Frequently Asked Questions
What do I get with the Chaos to Calm Life Planner?
You'll get a group of PDF files delivered to the email address you use at checkout. I've arranged the files in folders so you can easily pick which pages you'd like to print and use.
This is a digital product, and nothing will be mailed to you.
When will I receive my product?
Because it's a digital product, you'll get it right away! No more waiting and hoping for it to come in the mail. After purchase, you'll be taken to a download page where you can immediately download your planner pages.
You'll also receive an email with the link to download. This email usually arrives within 5-10 minutes.
What's your return policy?
While I believe you love all the planning pages, if after receiving the planner you don't find it helpful let me know. We have a 15 day money back happiness policy. Which is almost unheard of with digital products.
How do I know the Chaos to Calm Life Planner is right for me?
The Chaos to Calm Life Planner is perfect for anyone who is overwhelmed with their day and wants to make a change. It can help you set up systems to follow to get control of your money, keep your home clean, plan your day, plan meals, and set goals.
The planner works well for stay at home parents, work from home parents, or working parents alike because it's flexible! 
How do I know which version to purchase?
The Chaos to Calm Life Planner comes in two versions: a Print & Go version, and a Customize It! option. Both versions contain the same sheets; the only difference is the customizable version can be edited before printing.  Both files should be opened using the free version of Adobe Reader.
If you want to be able to customize your planner sheets before printing, (ie, adding your own information) the customizable version is for you. To customize the sheet, you just open the file in Adobe Reader, click on the box you'd like to customize, and start typing. One you are done adding your information, you are ready to print!
If you would rather print the planning sheets and write in your own information by hand, the printable version will do just fine for you.
Two Options for the Chaos to Calm Life Planner
Print & Go Version
Purchase the printable planner pack for just $17. Use the button below to add this option to your cart.
Customize It! Version
Purchase the customizable planner pack for just $27. Use the button below to add this option to your cart.
This is a digital product, and the photos above are for illustration only. When you purchase, you will get a digital file that you can print.
Another useful resource from:
© 2020 Frugal Family Home LLC. All rights reserved. Privacy Policy