Success! Your Companion Gardening Guide is on its Way!
It will be showing up in your inbox any minute now but I have a limited time offer for you first.
If you don't see an email from Shelly in your inbox, check your spam or promotions folder. It can sometimes end up there.
Keep reading below to find out more about this special limited time offer, or just scroll to the bottom of this page to get your download.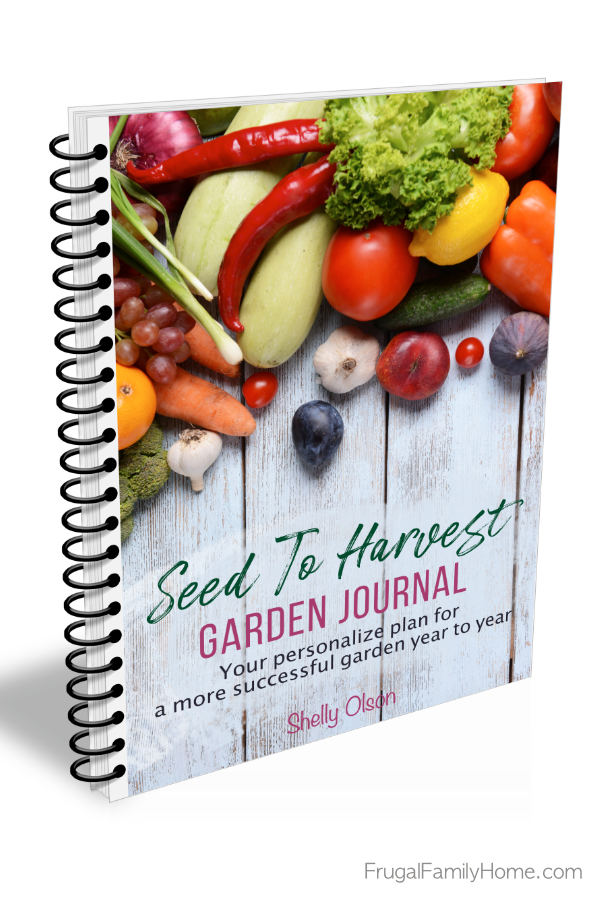 Don't Miss this Offer
You have a garden. You work hard to do everything right but the plants wither. The insects invade and you get a puny harvest. Year after year you think this will be your year but the bountiful harvest just doesn't come.
You ask yourself. Why? Why does this keep happening?
I put in all this hard work. I followed the advice of other gardeners, and your gardening neighbors but still, instead of your garden thriving, it fizzles out in the summer heat.
It doesn't seem fair. What do they know that you don't? Some magic secrets to making a garden thrive?
What's the difference between a successful gardener and a mediocre one?
It all comes down to what they know about their own garden.
Gardening is an art but there is also a science part to it. And what do scientists do? They observe, record, and learn.
And the Seed to Harvest Garden Journal is the perfect place to track your garden.
The Garden Journal that helps you become a more successful gardener.
The successful gardener knows…
– What varieties of plants thrive in her garden and which don't.
– She knows when those darn pests show up in her garden each year and can make a preemptive strike with what worked last year and knocking them out before they can devour her garden.
– She knows when to plant when to fertilize and with what.
– When her harvests will start coming in and be prepared to preserve them up for winter.
Become a More Successful Gardener, year after year and
For a Limited Time, Save 55% When You Buy Now!
How does this successful gardener know all of these things?
Does she have a magical photographic garden memory? Or is it something else?
It's not magic it's simple, she tracks her garden.
She tucks away all those notes in one place so she can reference it whenever she needs to.
She doesn't keep little scraps of papers with notes that can get lost. She has a dedicated binder to keep valuable information safe and sound.
She knows it's impossible to remember everything she needs to know, so she relies on her garden journal to remember for her.
She has a record from year to year, to know what works and what didn't.
Her Garden Journal is Her Most Valuable Tool
Why?
Because she has created it herself, personalized to her garden with the information she needs and wants without a bunch of advice or fluff that may or may not help her.
You Deserve a Productive Garden
For a limited time, you can get the Seed to Harvest Garden journal for just $7. 55% off the regular price
Get a digital copy of the Seed to Harvest Garden Journal, with pages to track and plan your garden right now.
It includes 20+ pages that are editable. So you can enter your information and then print.
And it can be used year after year so you have a record of what worked and what didn't in your garden.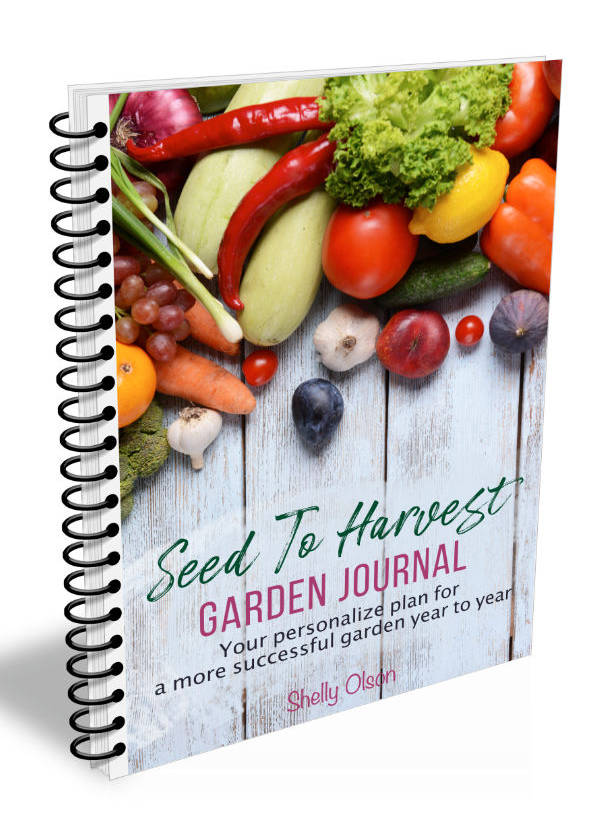 In the Garden Journal…
The successful gardener can track what seeds she bought from where.
She knows where she purchased her plants and when she planted them.
The Garden Journal holds records of what fertilizer worked best and which didn't feed the plants well.
It is a place for garden successes so they can be repeated. But more importantly, it's a record of failures, so they can be avoided in the future.
It's her very own Garden Record personalized to the microclimate of her own garden.
If you are done with mediocre success in your garden and you want to have a more bountiful harvest year after year.
You need to start keeping a record for your garden to be successful. And the Seed to Harvest Garden Journal is the perfect place to do just that.

Buy it once, use it for years!
Because this is a digital product, you can use it year to year.
You can have a place to keep your garden notes. This is the perfect solution to all the notes that get made just to get lost before the new growing season.
Create a binder of information you want to have, in a way that best suits your method of record keeping. Use as many or as few pages as you need.
So much better than spiral notebooks that are disorganized and not helpful at all.
Don't pay more later, save 55% when you buy now.