Welcome to Frugal Family Home!
If you are looking for what we have to offer you, visit our start here page.
If you are looking for more about me, the writer behind Frugal Family Home, keep on scrolling you are in the right place.
Hi I'm Shelly!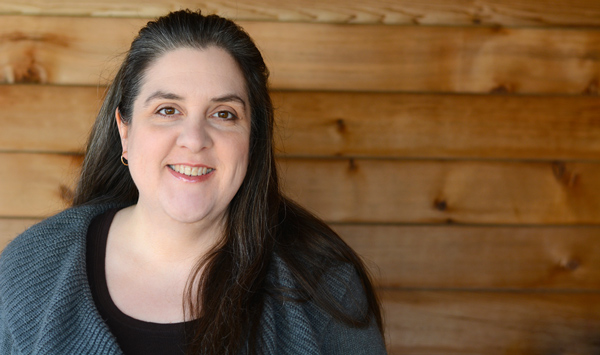 I'm a numbers nerd. A reformed spender. I love to bake and cook from scratch (wasn't always true, see more about that below), and I love helping others make the most of what they have.
A little about me…
I'm a mom, married to my wonderful hubby for almost 30 years. Yes, we did get married young. I was old enough to vote but couldn't order a drink yet.
We have two kids, they are tens years apart to the month. No we didn't plan it that way it just happened. I've homeschooled them both one all the way through high school. The other one we plan to do the same.
In my past life, also known as before starting Frugal Family Home, I was a dental hygienist. Yes, I asked people if they flossed daily for a living.
My Story…
I started Frugal Family Home because when I started out as a young married woman I didn't have anyone to guide me.
Sure I had a mom, grandma, and great grandma growing up but it all changed right before I got married.
You see my mom died suddenly of a heart attack at the age of 45 about 6 months before I got married. Then a year later my great grandma died. And finally my grandma died from cancer a couple years later.
Within 5 years I had lost the three most important women in my life.
It was devastating.
I was suddenly the one who was making holiday dinners for our family. It was a hard time but it helped me to have the strength for a new chapter in life. I found out I was going to be a mom.
My daughter was born and shortly after we found out she was allergic to milk. I had to purge milk from our home and figure out how to feed my daughter.
But the problem was most processed foods had dairy in them. At that time I didn't know how to cook from scratch. It was years ago and there wasn't as many dairy free friendly foods around.
I needed to cook everything from scratch. I scoured my mom's and grandma's old cookbooks. I learned cooking techniques from watching cooking shows.
I slowly learned how to cook from scratch without it taking me, All. Day. Long.
I won't sugar coat it, it was hard. And sometimes the recipes didn't turn out very good at all.
So many times as I was learning to cook from scratch and save money so I could be a stay at home mom, I wished I had someone to come alongside me to help. To teach me and to guide me.
That's why I started Frugal Family Home.
I wanted to be that helper to those modern cooks who want to learn how to bake and cook from scratch. To be able to feed their family high quality food on a budget but not spend all day in the kitchen.
Because there is so much more to life that needs to be done.
Trust me if I can do it so can you.
If you want to know more about what we have to offer you, check out our start here page, it has everything you'll need to know.
Thanks for stopping by!
Shelly
Find me on Instagram, Pinterest, Facebook and Twitter.
Features…
Living Well Spending Less, Grocery Budget Challenge
Prudent Penny Pincher, 50 Homemade Bread Recipes
Home Garden and DIY, DIY Laundry Detergent Recipe
Money Saving Mom, The Grass is Always Greener
Cooktop Cove, DIY Laundry Detergent Recipe
3 Boys and a Dog, Mongolian Beef Dinner
Good Housekeeping, Camping Hacks
Buzzfeed, Backyard Camping Ideas
Hello Creative Family, DIY Honey Lip Balm
DIY Everywhere, T-Shirt Projects
A Modern Homestead, Handmade Gifts in 15 mInutes or Less
Country Living, Camping Hack