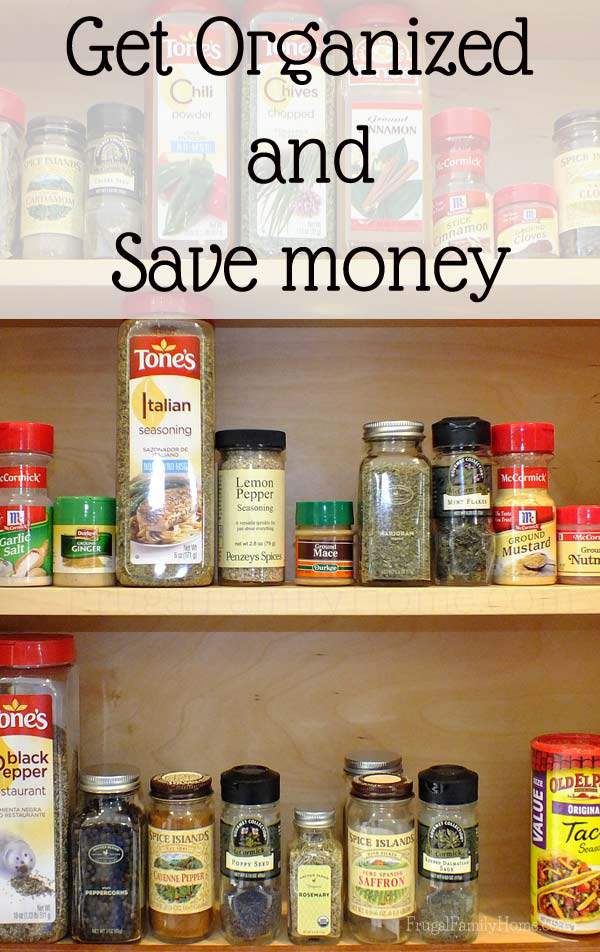 Saving money can be easy or it can be hard. When you are working on getting out of debt you really need to keep track of your spending. Knowing what you have on hand and being organized so you don't duplicate purchases can help you to save money.
My friend Erin, from My Mommy World was nice enough to share some tips on how organizing can save you money. Saving money and getting out of debt is where most of us want to be. Being organized can help you meet your financial goals.
Click on the video below to hear about Erin's tips. If you don't like to watch video keep scrolling down. I have them written out  for you also.
How Organizing Can Save You Money
Tip #1 Be Organized with Your Budget
Keeping a budget is a must to saving money. You need to have a plan for your money each month. If you don't have a plan you might find you have more month than money. Each month be sure to set up a budget for each category of spending. Assign a certain amount and then stick to it.
Tip #2 Keep the Pantry Organized
If you don't know what you have on hand then you could end up purchasing extras of the item you don't need while being total out of another. Be sure to keep the pantry organized so you can tell what you have. It also makes for making dinner so much easier if you don't have to hunt through a whole cupboard to find a can of green beans
Tip #3 Track Your Stockpile
Be sure to have a system for rotating your stockpile. It could be writing on the item when it was purchased or just organizing it with the newest in back, oldest in front. Keep a list of what you have in your stockpile and how many you have. I like to make note when I am down to one or two of a certain item, so I can start watching for it to be on sale. This way you don't have to pay full price.
Tip #4 Keep the Kid's Closets Organized
Kids outgrow clothes and outgrow toys. By going through the kid's clothes at the end of a season you can know what will be needed for next year and buy while the prices are low. Be sure to buy a size or two ahead depending on how fast your kids grow.
Keeping track of what the kids already have helps to prevent duplicates of items. The same goes for toys too. Kids out grow their toys and when they haven't seen them in a while because they are in the bottom of the toy box or the back of the closet is a great time to sneak them out and donate them. Making room for more appropriately aged toys. It also gives you a chance to see which toys were really a hit and which were not. Making toy suggestions to gift givers easier.
Be sure to head over to My Mommy World and check out a few of Erin great posts,
Or check out all of her organizing posts
What is another way being organized helps to save you money?
[signoff]
See all the posts in this series,