Do you subscribe to All You magazine? If you do and you want to learn how to save using a price book you need to check out their  article in this month's issue. They interviewed a few bloggers about how to build, use and maintain a price book and I was one of them. 🙂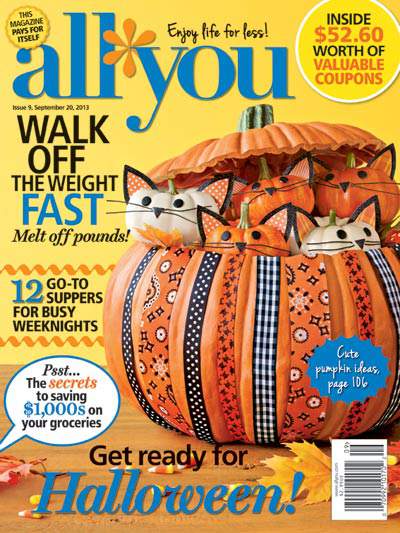 If you don't have a subscription to All You I have you covered. All You has it posted online so you can read the articles. Here's the first link, you can read Price Booking 101, great tips from lots of bloggers.
Here's the second link where you can find another article that features, 3 ways for Keeping the Best Price Book. This article features Danielle of Blissful and Domestic, Kim of Mommy Savers and myself.
I'm really excited to have my method of keeping a price book included in the article. If you have been wanting to start tracking prices for yourself, but have been putting it off, thinking it would be too much work or hassle, be sure to check out these articles.
By keeping a price book you will know when an item you normally buy is at a rock bottom price so you can stock up and save. You can avoid purchasing items when they are at their highest price in a sales cycle. You can also see trends in sales and learn how many of a certain item you need to stock up on to hold you over to the next sale. My price book is my most valuable tool in saving money.
What is your most valuable tool in saving your family money?
[signoff]