I know I know Christmas has just past and you are just getting ready for the new year, but now is the perfect time to start budgeting for next Christmas.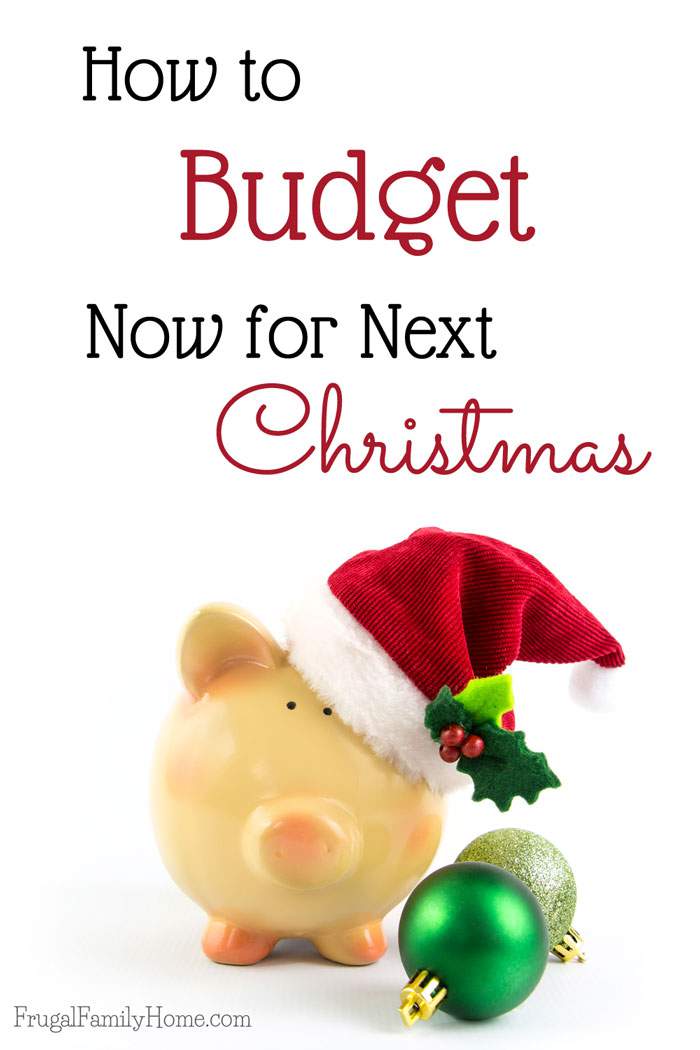 If you put some of your Christmas shopping on a credit card and now have a few months to pay those things off, I want you to be prepared for next year. When January comes around next year you won't have lingering debt from Christmas following you into the new year.
There are a few ways you can easily budget for next Christmas now. First, you can set up a dedicated savings account just for Christmas. Then deposit your budgeted amount each and every payday.
If you're not good about setting the money aside on your own find someone who can help you be accountable to.
Let them email you once a month to ask did you fund your Christmas fund yet? It's a great way to get a reminder and if you are anything like me you would hate to have to answer no to someone you know is looking out for you.
If you don't have anyone right now to be your Christmas fund accountability partner, then do a direct deposit right into your Christmas account each month. Right after payday have your account set up to do an automatic deposit into your Christmas fund. You won't even have to think about it, it will just be done for you.
Saving a little each month is one way to save for Christmas for next year but there are a few other ways to help provide for your Christmas fund for next year too.
Just so you know, the links below are my referral links when you use them I might make a little money at no extra cost to you. Thanks for your support. You can read my disclosure policy for more information.
Earning Gift Cards to Fund Christmas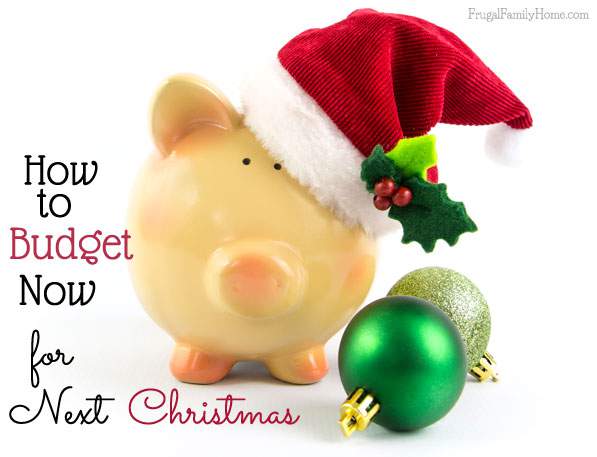 Swagbucks
Have you heard about Swagbucks? Swagbucks is a site you sign up for and then do tasks to earn points called SB. Those points, in turn, can be traded for gift cards for Amazon or Starbucks. Amazon gift cards are my favorite because I shop there often for gifts.
A few ways I earn SB is by watching videos. I can watch a few videos while I working on something else like folding laundry and earn points.
There is a daily poll you can answer and earn a SB each day. They even have coupons you can print and when you redeem them you can earn 10 SB. You can use the Swagbucks search to earn points too.
Just by spending a few minutes each day you can earn points and turn those in for gift cards to help fund your Christmas gifts.
If you haven't signed up for Swagbucks yet, click here and sign up and start earning.
Take Surveys with Toluna
With Toluna you can take surveys and get rewarded. You can sign up with Toluna and take surveys and polls to earn points. I haven't used Toluna before but I've used other survey companies. You won't get rich doing surveys but you can do them while watching tv or in your downtime.
If you would like to sign up for Toluna, click here and sign up.
Inbox Dollars
One other way you can earn a little to put away for Christmas is using Inbox Dollars, I haven't used them myself for a while but I used to earn by reading emails and taking surveys. You might want to give them a try too.
You can use this link to sign up and give Inbox Dollars a try.
Those are three ways you can earn a little towards your Christmas funds. I spend a little time each week to earn a few points to convert into gift cards for my Christmas fund.
If you start now and work a little each day and put a little away each month you can have a nice little Christmas fund to be able to spend without the bills to follow you into the new year.
How and when do you start saving for Christmas? Do you start early in the year like me?
Other Articles You'll Enjoy