Do you track your local prices? Do you know a good deal when you see it? With a price book you will be able to know if a deal is a good one or not.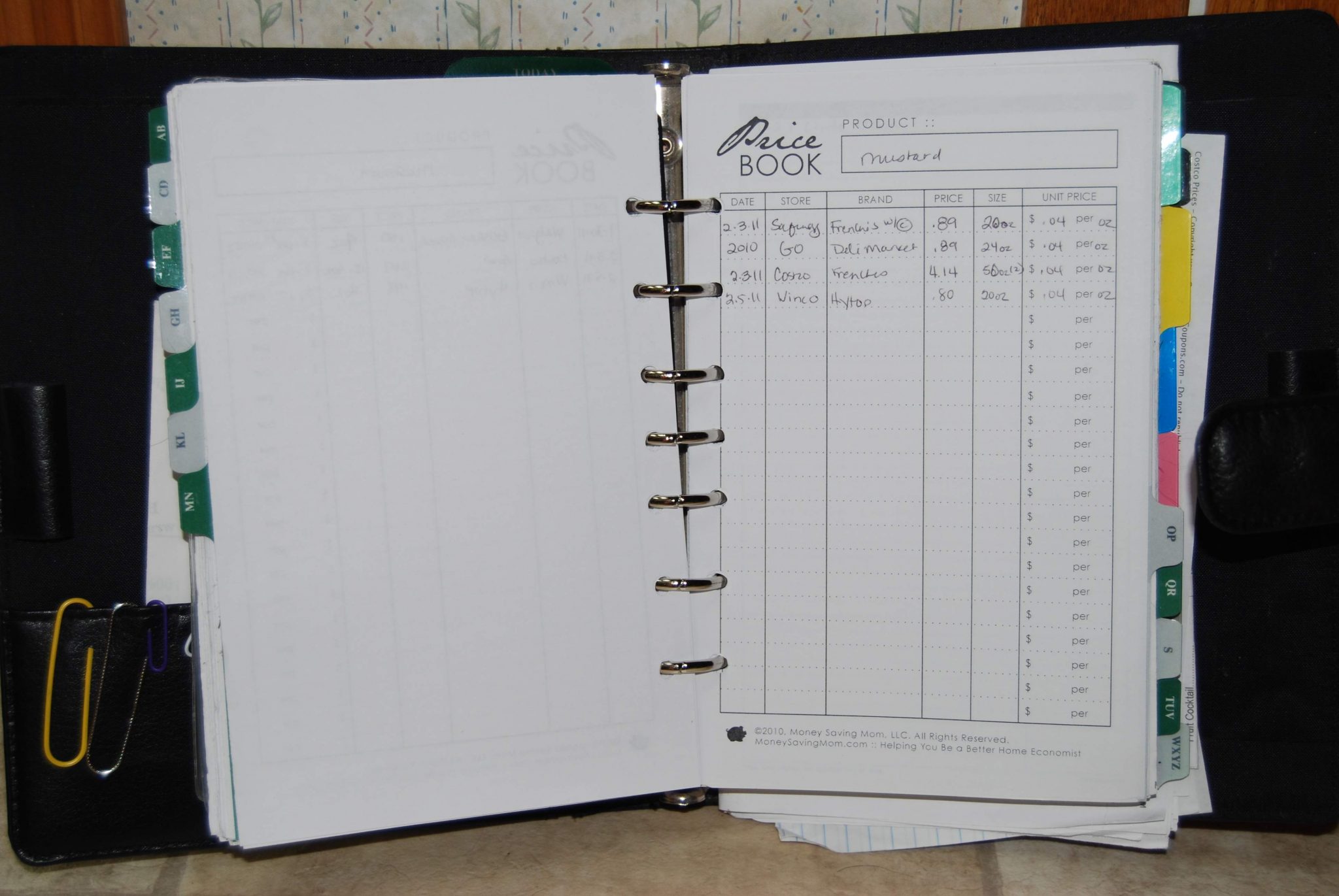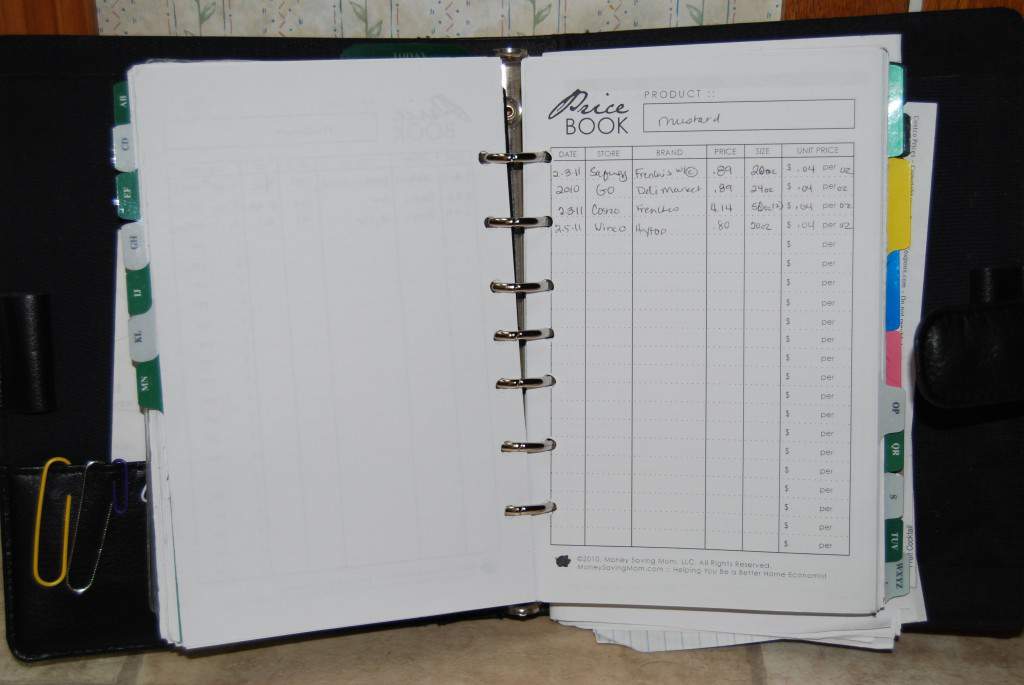 What is a price book?  It can be a notebook or a 3 ring binder. Mine is an old day planner. I put in copies of Money Saving Mom price book printable for each item I buy and then I list the price. It sounds like a lot of work but it does not have to be done all at once.
To make it more manageable just pick your ten most purchased food to start.  Do you buy milk each week shop the sales fliers to see who has the lowest price. Write the date, store, size of container, and price. Then figure your price per ounce or pound which ever is appropriate. Do this for your other most purchased items. Once you have your first 10 items in and tracked then add 10 more.
Also keep your receipts for groceries and put them in your price book. When you are sitting and waiting at a doctor's office, waiting for your kids at a lesson or even watching television just enter in some of your prices in your price book. In no time you will have many items tracked.
Then when you see a sale in a weekly sales flier you can check to see if the price is a better deal than what you usually pay. If it is a good deal stock up on enough to hold you through to the next sale. Remember, if it is a good price add it to your book. Keep going until you are tracking most of the items you purchase on a regular basis.
As you go through the year add your best prices as you go along. You will be able to see the trends (how often an item goes on sale). If you know how often an item goes on sale you can estimate how many you will need to buy to have enough until the next sale. By purchasing even just a few extra cans or boxes when you find them at your low price, you can avoid purchasing them when they are not on sale. In time you will have a good stock of food and other items on hand. This will save money because now you will only be purchasing the item at the low price and passing on purchasing the item when the price is high.
Here are some examples of my purchase prices in my area:
Lunchmeat $1.99 or less
Peanut butter $1.49 for 18oz (it used to be $.99 for the same size but prices in my area increased so now when I see it on closeout for around a $1 I know to buy a bunch)
Flour $1.61 for 5 pounds (last year I bought 100 pounds of flour when it went on sale for $.99/5lbs)
Silk Yogurt $.50/8 oz (Sometimes I can get this for $2/12-8oz so I will usually buy 24)
Cookies $1.59 or less
Toothpaste $.25 or less
Toothbrushes $.50 or less
Soymilk 64oz for $2.49 (for a while I had some high dollar coupons and got it for about $1)
Cereal $1 or so ( I used to be able to get this free but the sales this year have not been as good)
Milk $2.59 per gallon
Canned Diced Tomatoes $.50/can
Canned Green Beans $.50/can (this used to be $.33/can)
Olives $.99/can (last week I saw these at Winco for $.78 a can so I bought 5 cans I should have bought more)
Since I know my best prices, I know when to stock up. I also know how much to buy to hold me over to the next sale. Once you get some prices in your price book you will have a guide too. I will be doing some more posts on how to keep your stocked up items organized and to gauge how many you need for your family.