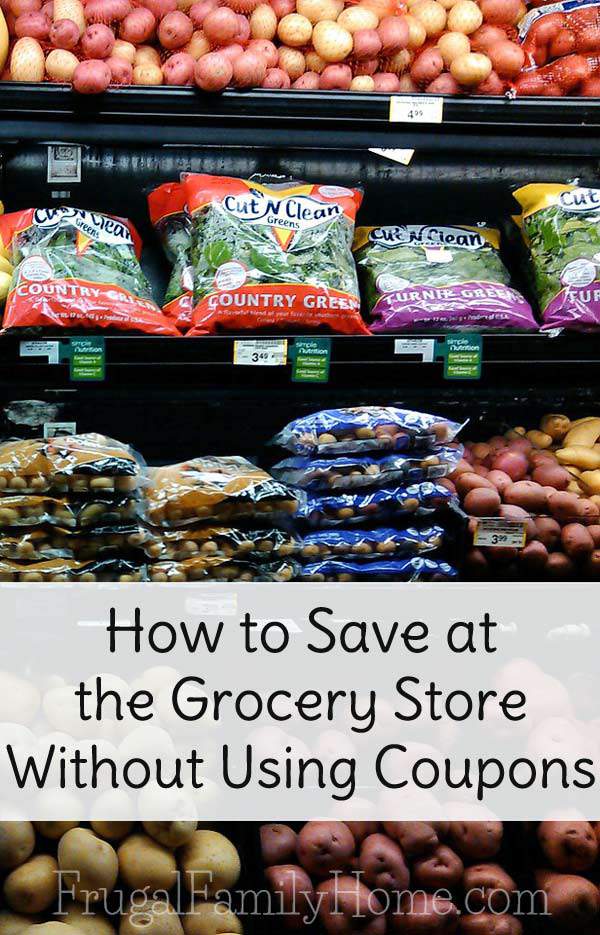 I love to save money at the grocery store, when I shop. Using coupons is one way to save money, but it's not the only way to save. My friend Tshanina, from Thrifty T's Treasures, was nice enough to chat with me about her tips for saving money at the grocery store without coupons.
Can't see the video, click here.
Here's the tips written out, just in case you would prefer to read the tips instead of watching the video.
Tip #1 Grocery Shop with a Budget
It's easy to overspend at the grocery store, when you don't have a budget in mind. Be sure to set a budget amount before you leave to shop and stick to it. You might end up having to put a few things back to stay within your budget, but it's best for your family in the long run not to overspend.
Tip #2 Make a List
This such a great tip. Knowing what you need to purchase and having a list before you enter the store can help you not only save money, but time too. If you don't have a list you will be more likely to graze through the store and make more impulse purchases. Be sure to  make a list and stick to it.
Tip #3 Plan Your Menu
To save the most it's best to plan your menu off the sales for that week. Before you shop take a quick look at the sales flyers and plan your meals from what you see on sale. You can save quite a bit by using this menu planning technique.
Tip #4 Stock Up on Sale Items
Each week the store has a few items on sale called, lost leaders. These are items that the store doesn't make money on or is losing money when you purchase them. They are used to draw you into the store. When you see a great deal like a lost leader, be sure to stock up with any extra money you have in your grocery budget for the week.
Tip #5 Eat Before Shopping
Going to the grocery store when you are hungry can be a disaster. You'll be so much more likely to purchase things that look good, instead of purchasing things you really need. Be sure to eat something before you shop.
Bonus Tip: I read recently that if you chew gum while shopping, you will buy less junk food. I think a good plan would be to eat something and then chew gum while you are shopping and see if it helps you cut down on junk food and stay within budget. I know it works for me.
Be sure to head over to Tshanina's blog and check out some of these great posts,
Just so you know, Tshanina is had her first baby this week. She will be on maternity leave for about a month. But she has some great content you can check out until she gets back to blogging. 
Saving at the Store Without Coupon
Why I stopped Collecting Newspaper Coupon Inserts
[signoff]
See all the posts in this series,