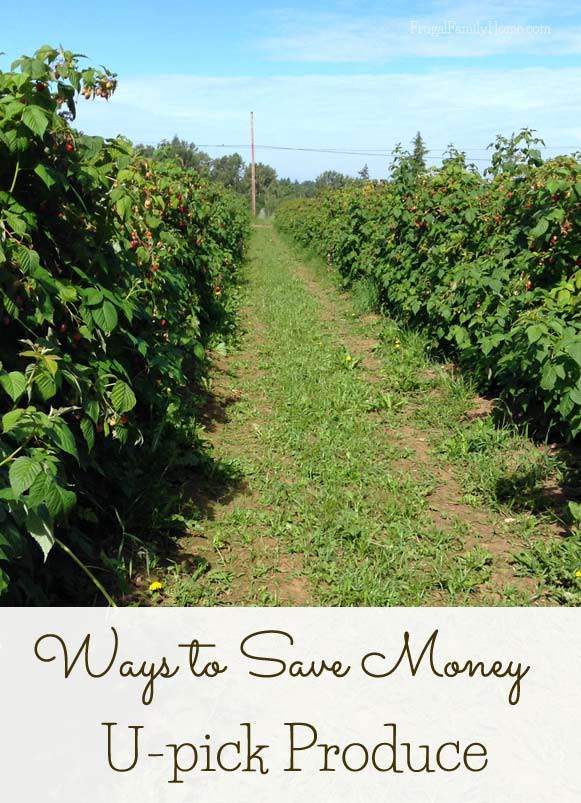 I haven't added any new ideas to the Ways to Save Money series recently. But as I was out with my friend u-picking raspberries, I realized this is such a good way to save money that I had to share.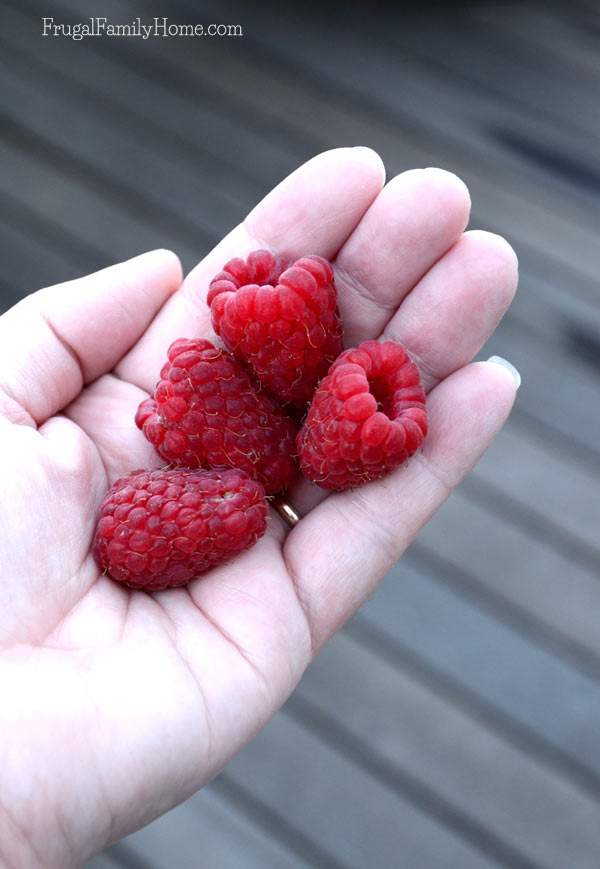 Each year my friend and myself make an outing to u-pick raspberries. We both grow raspberries at our homes but can always use a few more to make extra jam or add to the freezer stash. Recently, I made a batch of raspberry freezer jam (recipe coming next week) and a batch of raspberry hand pies. But I hadn't put many raspberries into the freezer this year since we were eating most of them fresh.
Why I Love to U-Pick
If we wanted to purchase the berries already picked the cost in our area is $30.00-$39.99 a flat. My family loves raspberries but that would bust our budget. If I go out to the farm and u-pick my own raspberries, they are a little over a dollar a pound. So it's a really good savings. And look at the size of these berries!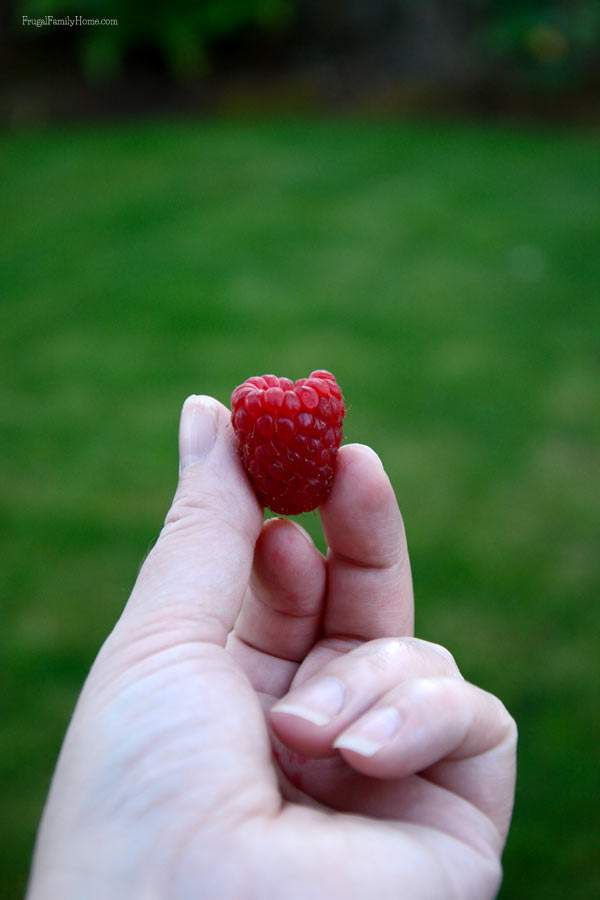 The day was a really nice day and the berries were huge and easy to pick. We decided to head out early to beat the heat that was coming later, in the day. It was sunny, but since there was a nice breeze that was blowing, it was comfortable. When we arrived we checked in to see where we would be picking.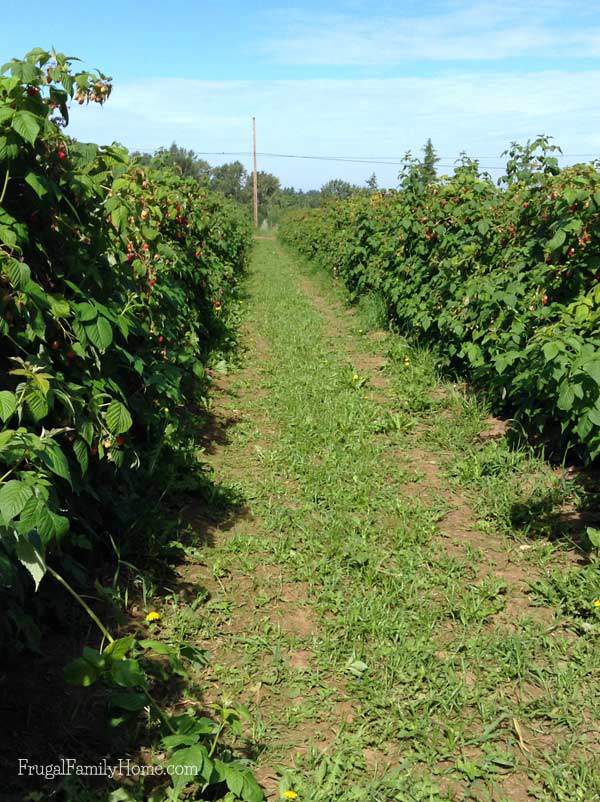 This farm is about 100 acres and the view is just beautiful. This year we ended up picking in the lower field near where we parked. In years past we have driven back into the farm a little ways to get to another field. Both of the fields are really well-kept, so it's always easy walking in the fields.
 How Much We Saved
On this trip it took us about an hour, to pick about two flats of berries. For this hour of labor which was really fun, since we get to visit. We saved $62. So by picking our own berries we actually saved about $31 each for that hour of work. Not bad at all.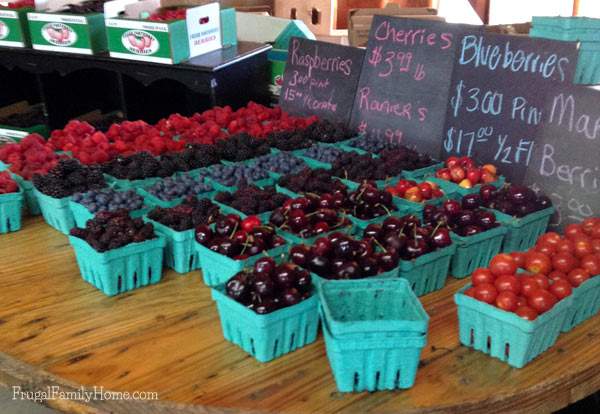 Inside the farm stand they had some other berries, ready picked for sale. We also saw cherries, rhubarb and asparagus for sale too. So if you don't feel like venturing out to pick your own, they do have fresh picked produce ready to purchase.
I'm always impressed by their huge hanging flower baskets that decorate the front overhang of their building. Aren't they just gorgeous?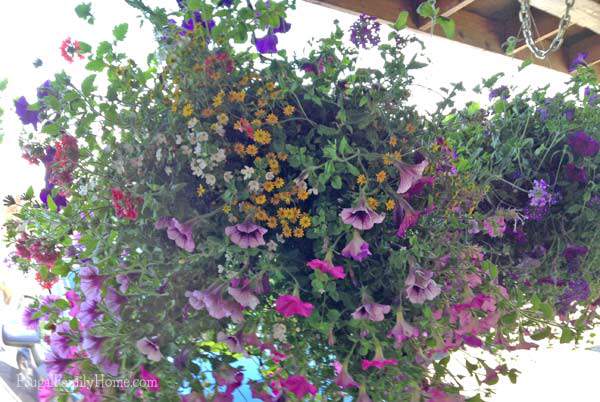 I wish we had more u-pick farms near by, but I'm so thankful for the ones we do have. They really are a great way to save money.
Does your family go u-picking?
[signoff]
[connect]