This year I'm sharing ways to save money. This week I wanted to share ways to save money on heating costs.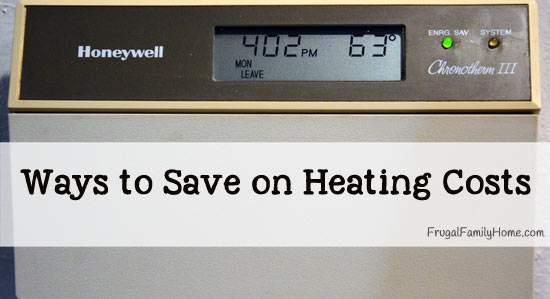 Heating costs can be a big chunk out of your budget. But there are a few different things you can do to help save money.
Do an Energy Audit
Go around your house and see where you feel drafts or can see daylight along the window or door. By replacing seals or using the temporary plastic sheeting on drafty windows, you can keep more heat in and less cold out. Which in turn can really help cut your heating bill.
About 8 years ago we decided to replace our old aluminum window/storm window combination with new double paned windows. We opted to replace a few at a time so we could pay cash. The windows made a big improvement no only in the draftiness of the home but also in the quietness of our home. They block out a lot more sound then we thought they would.
Then a few  years ago we decided to insulate our walls. A couple of our neighbors had done their homes and with their help we were able to insulate our walls ourselves. It took a day and $200 to insulate all of our walls. It was so worth the effort to get it done.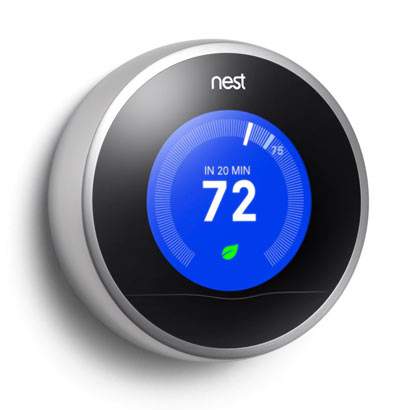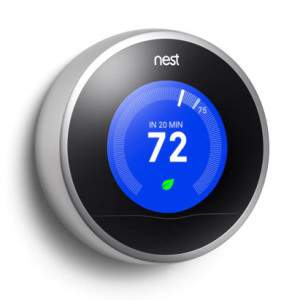 Buy a Programmable Thermostat
Having a programmable thermostat can help you save by turning the heat down automatically when you are away or when you are asleep. You just set it and forget about it. That way your not heating the house while you don't need to.
If you are worried about having to program the thermostat yourself you might want to look into a Nest Thermostat (affiliate link). They are more expensive but the thermostat can learn your habits so you don't have to program it.
Save by Conserving
Turning the heat down a degree or two and dressing a little more warmly can help to keep your heating costs down. We keep our heat set at 65 during the day and 61 at night which helps us to save. We opt for putting a sweater on and wearing slippers instead of turning up the heat.
Use a Cheaper Source of Heat
We have a fairly efficient gas furnace but we can often get wood for free or cheap. Since we have a wood burning stove we save on our heating bill by using our wood stove when the weather turns really cold. If you have a steady supply of cheap or inexpensive wood it might be a great alternative to heating your house.
What have you found works for keeping your heating cost low?
[signoff]