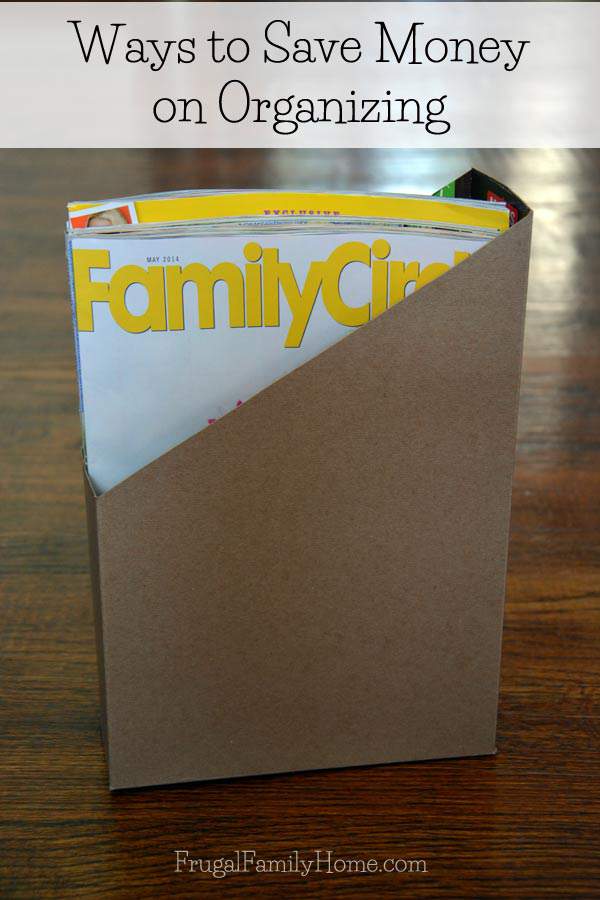 Spring is here and winter has been left behind. At least in our area and I hope where you live too. I did some spring cleaning last month and also some organizing too.
When organizing sometimes you need a container, or boxes to keep everything you have organized, nice and neat. Now you could shop at an organizing store, but I have some ways to save on organizing with things you more than likely have on hand.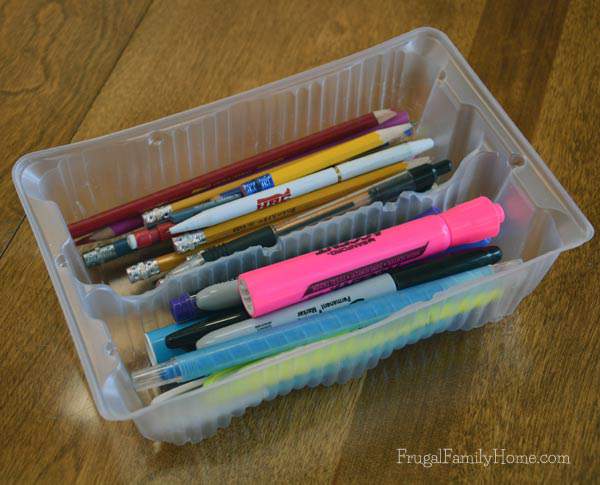 Organizing Pens and Pencils
My junk drawer is where all of our pens and pencils get stored. A year ago or so, I made a few little boxes for the pens and pencils out of an old cardboard box. It worked well for a while but then started to fall apart with use. So I needed something new.
I tried out a few things unsuccessfully, until I found this idea for organizing the pens and pencils on Pinterest. Don't you just love Pinterest for getting great ideas. Here's my Pinterest link, just in case you want to follow me.
My new way of organizing the pens and pencils is with a plastic cookie try. You know those plastic trays inside the Oreos or Chips Ahoy Cookies?! It has really been working well to keep all the pens and pencils organized in the drawer.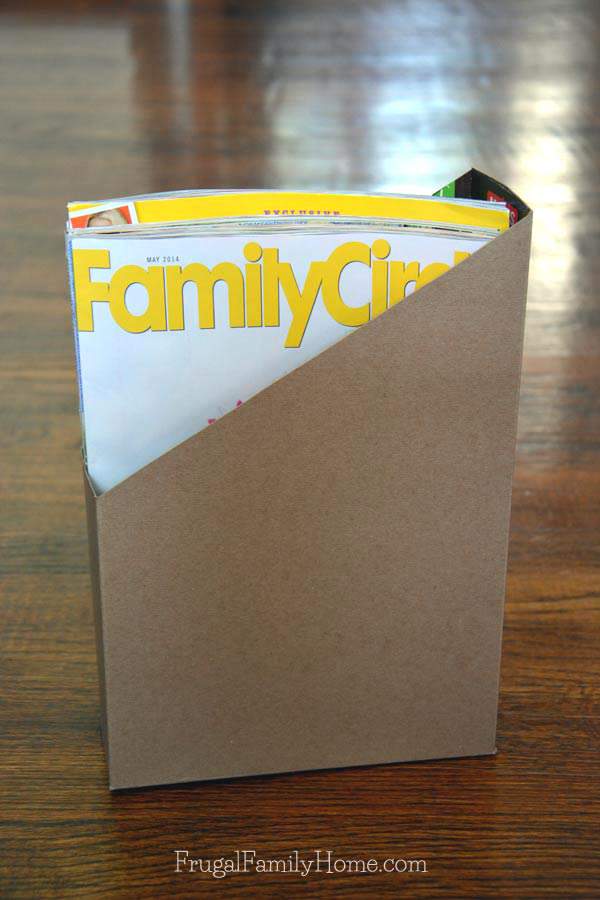 Organizing Magazines
I don't know about you but I get lots of magazines. I usually store them in our magazine rack, but just in case you don't have one here's an idea for you.
Take an empty cereal box and cut it from the top at an angle to make a magazine holder. You can either cover it with cute wrapping paper. Be sure to pick some cheap wrapping paper at the dollar store. Or if you are really thrifty like me, turn the box inside out and re-tape or glue it. This is great for storing the current magazines on a bookshelf, nice and neatly.
Organizing Cords and Game Controllers
I was constantly picking up cords and game controllers for the video games in our family room. Most of these items only get used once in a while but they were continually falling off the shelf or in a tangled up mess. It looked awful and was driving me crazy.
To solve this organizing problem, I took an old shipping box and covered it in cute wrapping paper. I put all the items that used to be constantly falling or finding their way off the shelf in it. Now the shelf looks nice and neat and clean. Plus my little boy doesn't see all the wire and controllers now, so magically they are staying in their box. Who knew it would be so easy.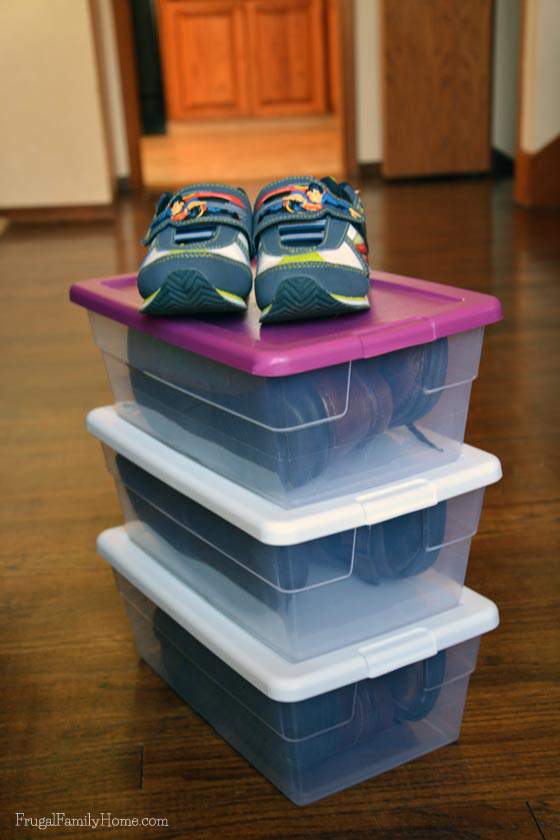 Organizing Shoes
Our coat closet is where we store our shoes when we aren't wearing them. Every time we used to open the closet door an avalanche of shoes would come out. Not to mention it was a struggle to get the vacuum out or back in when I needed to clean.
I would straighten the shoes and they would look good for about 10 minutes and then it was back to the pile of shoes. It was a mess that just couldn't be tamed. I purchased some plastic shoe boxes with lids on sale for $1 each. I wasn't sure this would solve our shoe pile problem but it was at least worth a try.
Now all of our shoes have boxes to be stored in. I thought about using cardboard boxes but, they can't be stacked as easily and with all the rain we have and wet shoes, I knew they wouldn't hold up very long. So the plastic purchased ones were a better solution for us.
Since we have been using our shoe box system,  the closet has stayed so nice and clean. My kids can find matching shoes without any problem. I can get the vacuum in and out of the closet with ease. It was so worth $10 I spent to have a good shoe organizing system in place. 🙂
Do you have any ideas for organizing on the cheap? I would love to have you share your ideas in the comments below.