This quick list of what to stock up on in December can help you save money. When you stock up on sale you can really save all year long.
There's always a lot of shopping to do during the Christmas season but there are also good buys to be had and things to stock up on that can save you money through the new year too.
Put aside a little money in your budget this month to take advantage of these good deals.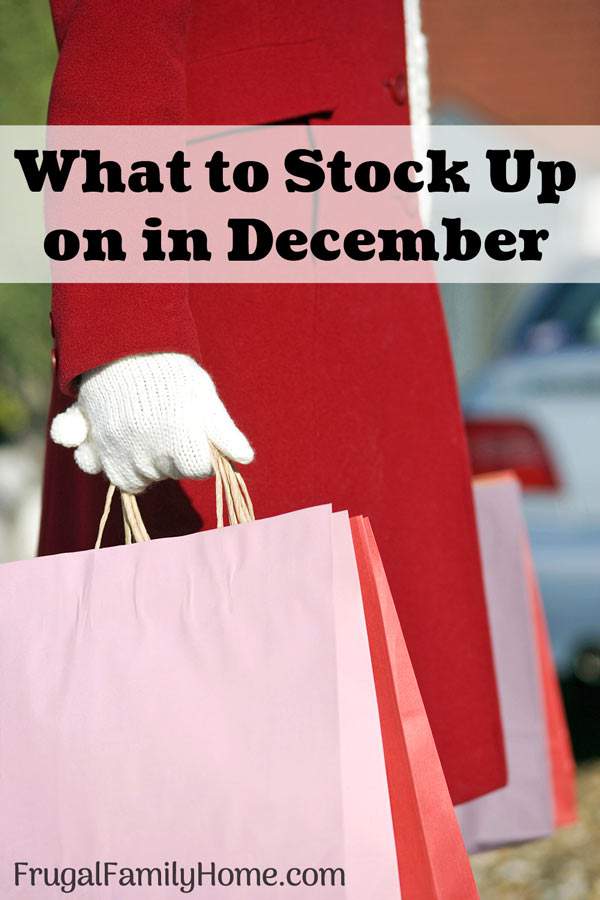 Thanksgiving is done, and Black Friday has passed but that doesn't mean all the good deals are gone. This quick list of items can help you know what to watch for this month to stock up on.
What to stock up on in December
Thanksgiving Clearance, As you are walking past the clearance areas be sure to check for good deals on thanksgiving items.
Decorations, table runners, turkey carving items and other Thanksgiving-related items will be on sale. Pick them up at clearance prices for next year.
Photo Deals, In December, is a great time to think about having your photos printed to put into scrapbooks. You know all those great photos you've taken all year long and they are just sitting there on your phone or camera.
Before you run out of room send them in to be printed. This month there should be a few good photo deals for printing photos as well as photo gifts to give.
Christmas and New Years Items, Christmas and New Years are big eating holidays and you're sure to find some great deals on goodies to serve. Items like ham, eggnog, instant potatoes, rolls, cranberry sauce, crackers, and deli plates.
Baking Items, Last month the baking items started to go on sale and this month they continue to be at good prices.
Items like flour, sugar, pie crusts, butter, cream, canned milk, marshmallows, and even seasonings. Be sure to stock up and save while the prices are good.
Canned Food, Winter is a good time to stock up on canned foods. They last quite a while so you can really stock up when you find a good deal.
This month be on the lookout for broth, soups, pasta sauces, fruit and vegetables to be at good prices.
Toys, You're sure to find good deals on toys before Christmas but after Christmas can also be a good time to get a few toys at great prices too. Tuck these toys away in a gift closet and when you need a gift for a child you'll already have a stock to choose from.
Tools and Hardware, December is a good month for sales on tools. If someone on your Christmas list is looking for drills, wrenches, or general tool sets be on the lookout for good deals on those this month.
Christmas Decorations, Wait until after Christmas to get the best deals on holiday decorations, fake Christmas trees, and more. Also, stock up on red items that can be used for Valentine's Day.
After Christmas is a great time to replace those decorations and lights that are wearing out and save before next year's holiday.
Kitchen Items, With all the baking going on and the gifts to purchase there are sure to be good deals on kitchen items. Things like bakeware, cutlery sets, cookware and small appliances.
Clothing, After Christmas is over is a great time to take advantage of winter clothing sales. You should be able to find good deals on slippers, socks, gloves, hats, scarves, sweaters and more.
Be on the lookout for great sales on overstock of items the stores want to move out.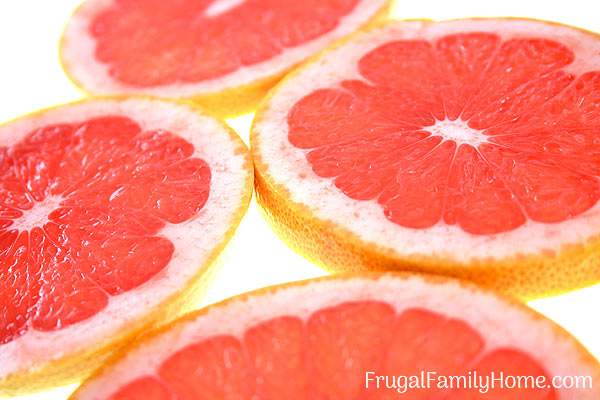 In-Season Produce, this month the fruits and vegetables that are in season and should be at good prices are….
Beets, Broccoli, Brussels Sprouts, Cabbage, Carrots, Oranges, Lemons, Tangerines, Grapefruit, Kale, Parsnips, Pomegranates, Potatoes, Sweet Potatoes, Turnips, Radishes, and Winter Squash.
That's what to stock up on in December. What items are you looking forward to finding on sale this month?