June is here and we are entering the half way mark through the year and the start of summer. While you are having fun this summer be sure to watch for the items below to be on sale in the month of June.
When you purchase items on sale when they are at rock bottom prices you can save the most money.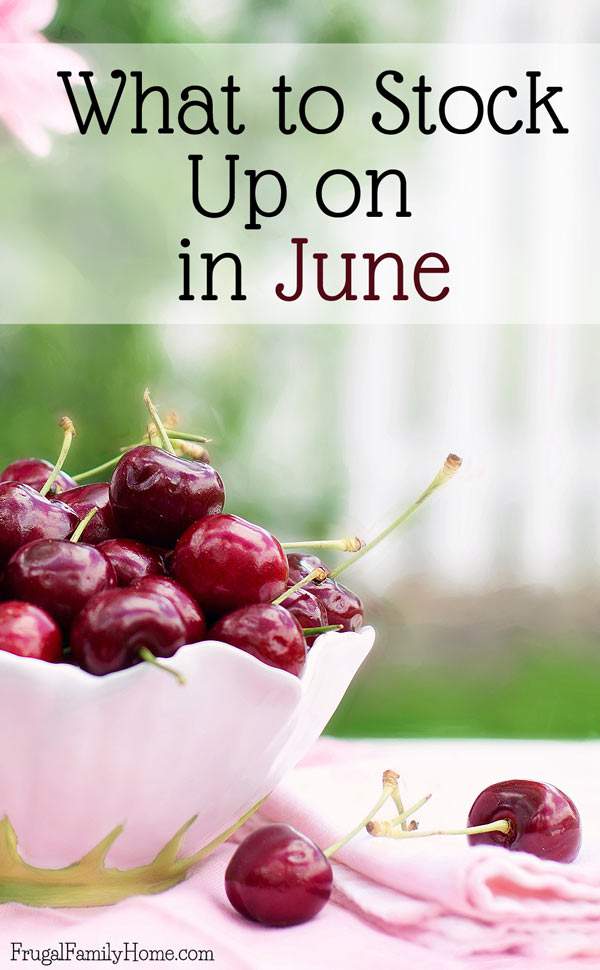 What to Stock Up on in June
Tools
Before Father's Day, you're sure to find a few good deals on tools. But just don't think about Father's Day gifts, think in advance for Christmas and birthday's too.
If there's a tool someone has been wanting now would be the time to find it on sale and tuck it away.
Outdoor Apparel and Gym Memberships
Who wants to be signing up for a gym membership when the weather is so good outside? Not too many people and that is why you can get a great deal if you are wanting to join a gym.
Also, look for outdoor apparel to be on sale too.
Dishes, Silverware, and Small Appliances
With graduation and wedding season upon us, the sales for home goods are sure to be plentiful.
Pretty much anything for setting up a new home like dishes, silverware, and even small appliances can be found at good prices this month.
Dairy
June is National Dairy Month. There should be good coupons to be had and nice sales on all things dairy. Be on the lookout to find cheese, ice cream, yogurt, and other dairy items on sale and possibly have good coupons to match too.
BBQ Foods and Supplies
When summer begins so do barbecues. This month you should find great deals on barbecue foods and barbecue supplies.
Everything from charcoal, paper and plastic plates, cups, and plastic silverware. Barbecue food will be on sale too, things like grilling meats and steaks. Plus all the fixing to go with them such as condiments and buns.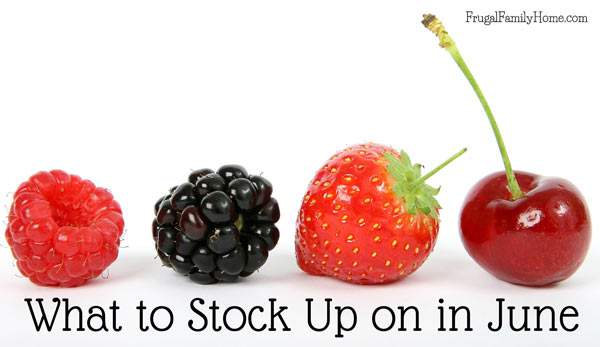 In Season Foods
When you eat in season foods they not only taste better but are better priced too.
Look for good buys on watermelon, cantaloupe, blueberries, strawberries, raspberries, summer squash, corn, green beans, apricots, lettuces, peaches, cucumbers, and cherries.
Those are the items to stock up on in June. What items on the list are you looking forward to finding sales on this month? I think I'm most excited about all the great produce and bbq items this month.