A quick list of the items for what to stock up on in November. When you stock up on sale you can really save all year long.
November is already here and that means the holidays are approaching fast. But that also means some great sales to be had this month.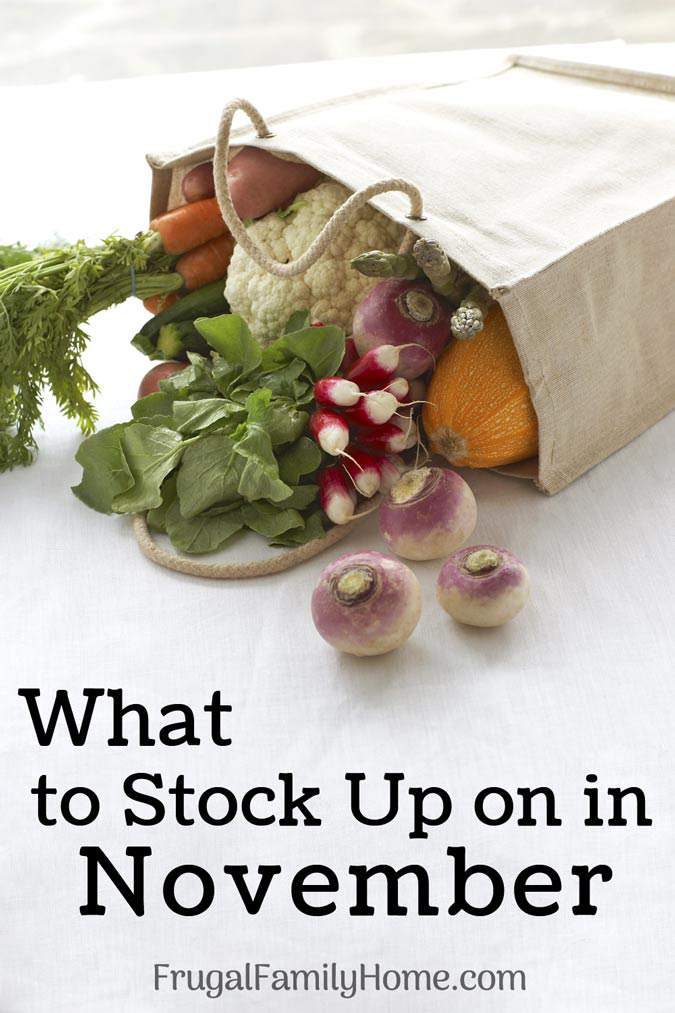 What to Stock Up on in November
With after Halloween sales and Black Friday, there are sure to be good deals to grab but also don't forget about the holiday supplies sales and baking goods too.
Halloween candy
November is a great time to stock up on that leftover Halloween candy. If you'll be using chocolate in recipes or other candy, the after Halloween sales would be a good time to stock up. Try this yummy brownie bite recipes with leftover butterfingers.
Home Appliances
Be on the lookout for good deals on home appliances.  The sales should continue to be good this month too. Be sure to check for an extra discount with online coupons. I'm hoping to find a good deal on an InstaPot.
Electronics Deals
With Black Friday being this month there is sure to be good electronics deals. But don't wait until Black Friday to shop around. You might find a good deal before Black Friday. But do your research before you buy.
One year we found a great deal on a new computer for our daughter before Black Friday. It was a low-end model but had everything she needed. It ended up being a better buy than most of the Black Friday deals.
Clothing
With the start of Christmas, shopping clothing is sure to be on sale. Don't forget to look for coupons too. With sales and coupons, you can really save on winter clothing not only for gifts but items you can wear now and through winter. Also look for great deals on outerwear, scarves, and gloves at great prices.
Holiday Staples
November begins the start of the eating season when we all get to enjoy lots of yummy dishes we might only make once a year. But it's also a good time to stock up on those staples that can be used well past the holidays.
Things like canned cranberry sauce, gravy, sweet potatoes, and holiday meat are sure to be on sale. When you find a good deal purchase extra of the items that will keep. It will help you save well past the holiday season.
When you find a great deal on a turkey, turkey breast or ham, pick up an extra one to stock the freezer if you have room. I try to purchase an extra turkey breast at Thanksgiving when they are on sale so we can enjoy an inexpensive turkey dinner later.
Baking Supplies
Baking supplies will be on sale this month. Many people make goodies and candy this time of year and the stores put those items on sale.
Look for flour, sugar, baking powder, candy making supplies, chocolate chips and other chips, and canned milk to be at their best prices. Stock up on the items that you will use past the holiday season.
I try to stock up on powder sugar, brown sugar, flour and baking chips. They keep for a while and they are always sure to be a good buy this time of year.
In Season Produce
When you purchase fruit and vegetables in-season you can save. Watch for good prices on these in-season fruits and vegetables, apples, beets broccoli, cabbage, carrots, cauliflower, kale, parsnips, pears, potatoes, sweet potatoes, pumpkins, radishes and winter squash.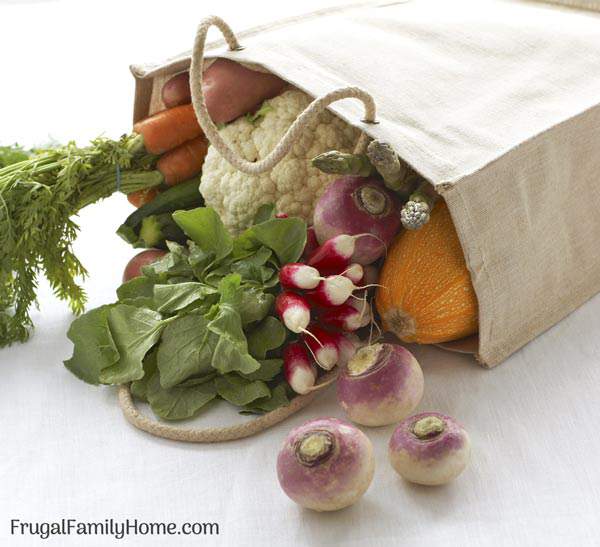 I'm looking forward to finding good deals on holiday staples this month and baking supplies. I'm itching to start my holiday baking and cooking.
What are you looking forward to finding on sale this month?

SaveSave
SaveSave
SaveSave