Struggling with
What to Cook for Dinner?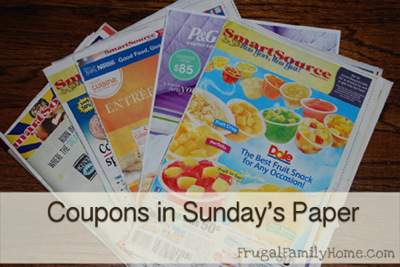 Coupons in this Sunday's Paper
There will be 2 insert in this Sunday's paper,
one RedPlum insert
one Smart Source insert
A few coupons included are,
$.75/2 Better Oats
$.50/1 Colgate Toothpaste
$.50/1 Colgate Toothbrush
$.75/1 Dannon 4 pack Crunchers
$2/1 Huggies Little Movers Slip on Diapers
$1.75/1 Pull Ups training pants
$4/1 Hydro Silk Razor
$1.50/1 Seattle's Best Coffee
$.40/6 Yoplait Yogurt cups
Go here to see the full list of coupons.
Disclosure: This post contains my referral links.