Struggling with
What to Cook for Dinner?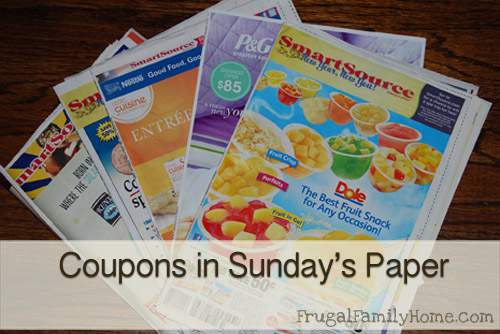 In this Sunday's paper there will be 3 insert
Two Smart Source Inserts
Red Plum Insert
Here's a few coupons included
$1/1 La Victoria Tortillas
$2/1 Johnsonville Grillers
$.60/1 Silk Iced Latte
$1/1 Gillette Body Wash or Deodorant
$1/1 Ore-Ida Grillers
$1/1 Star Olive Oil
$.75/1 Vlasic or Farmer's Garden Pickles
$3/2 Banana Boat Sun Care
$3/1 ThermaCare Cold Wrap
$.50/1 Wishbone Dressing
$.75/1 Dove Body Wash
Go here to see the full list of coupons.
This post contains my affiliate links. You can read my disclosure policy here.