Struggling with
What to Cook for Dinner?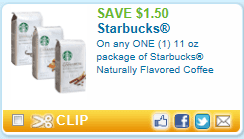 $1.25 off Glade Plugins Scented Oil Warmers
$0.75 off any Glade Automatic Spray refill
$1.00 off 1 package of belVita Breakfast Biscuits
$2.00 off any 2 Playtex OrthoPro or Binky Pacifier
$2.00 off Osteo Bi-Flex One Per Day
$1.00 off any Mitchum or Mitchum for Women product
This post contains my referral links. You can read my disclosure policy here.