I love to create things. I think I was about 8-10 years old, when I learned to crochet and knit. It was amazing to me that I could take this ball of yarn and craft it into something usable.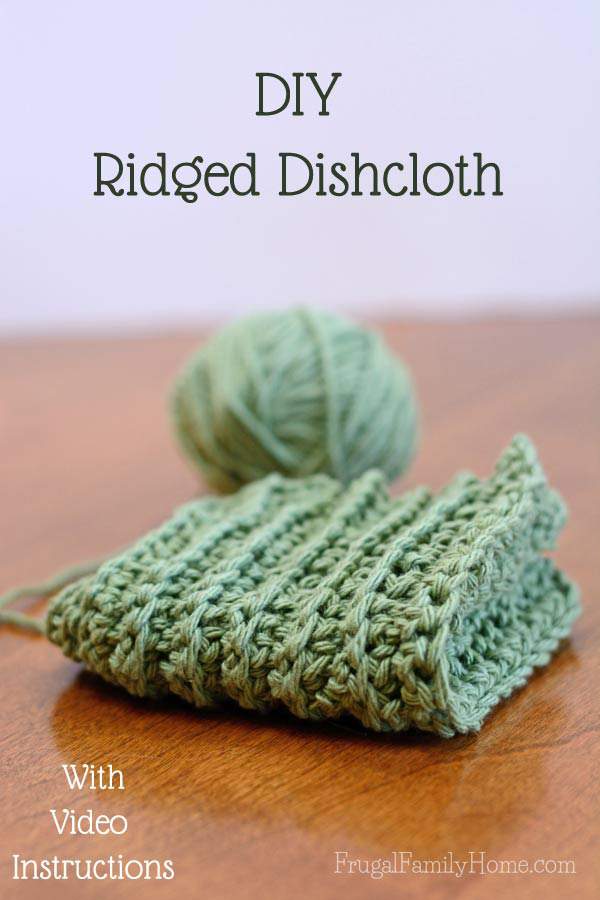 At this time of year, I like to work on small, easy to finish projects that make good gifts. I have unfinished project syndrome. If I get a project going that takes too long, it's not going to get done. Since my life is a little busy right now, sticking with easy to finish quick projects, is a must.
That bring me to the project I'm sharing today. It's a nice and easy crochet dishcloth project. I like that the pattern has ridges or ribs. I think it adds to the simple beauty of the dishcloth.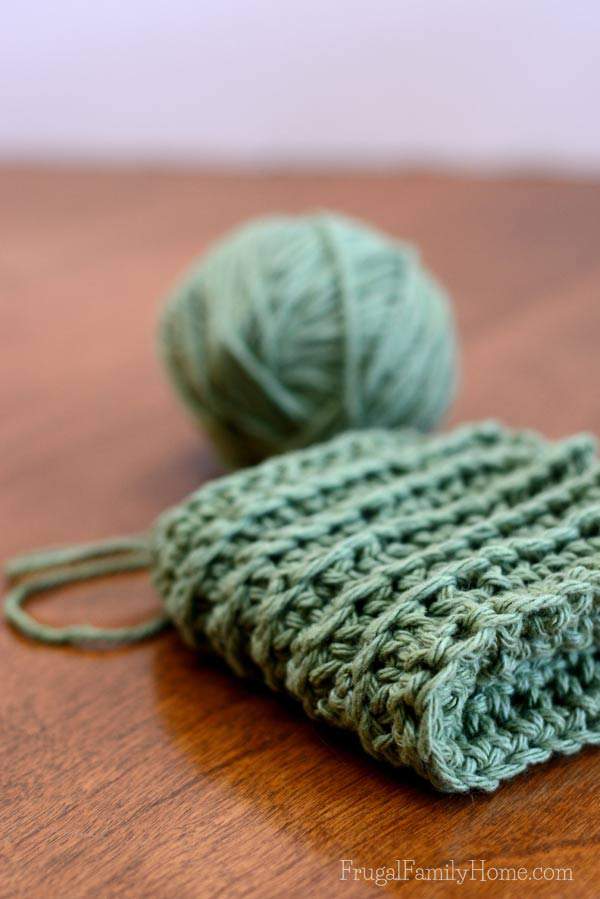 A few years ago I made a hat for my husband's mom with ridges like this dishcloth has. So when I saw this pattern I knew it would be an easy one for me.
Ridged Dishcloth Video Tutorial and Tips
Can't see the video, try here.
I made a video to show you the steps in this dishcloth. It's an easy pattern, but I know if you are a visual learner like me, a video or pictures really do help.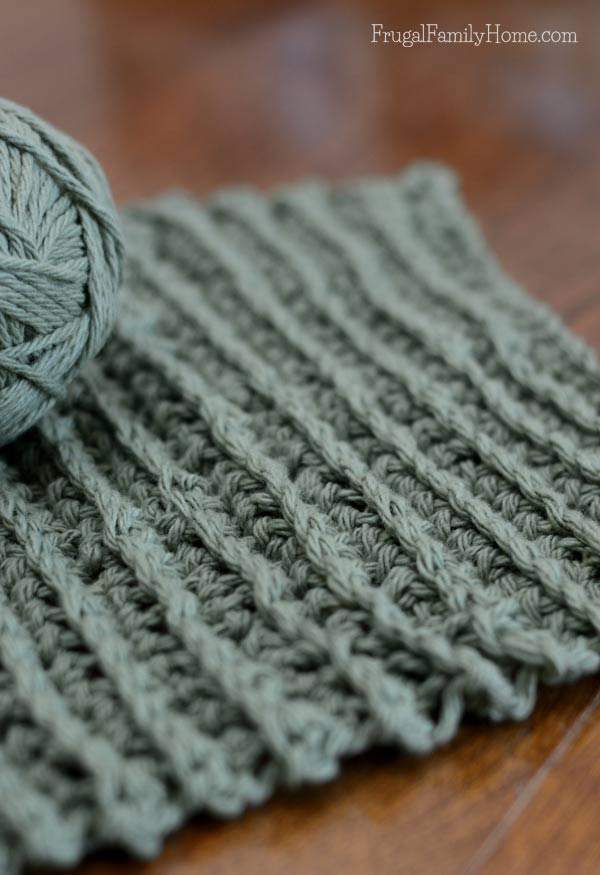 To get the ridges you must only stitch into the back of the loop instead of both the front and back of the loops. I show that in the video. If you go into both loops you won't get the nice ridges.
Dishcloth Yarn to Use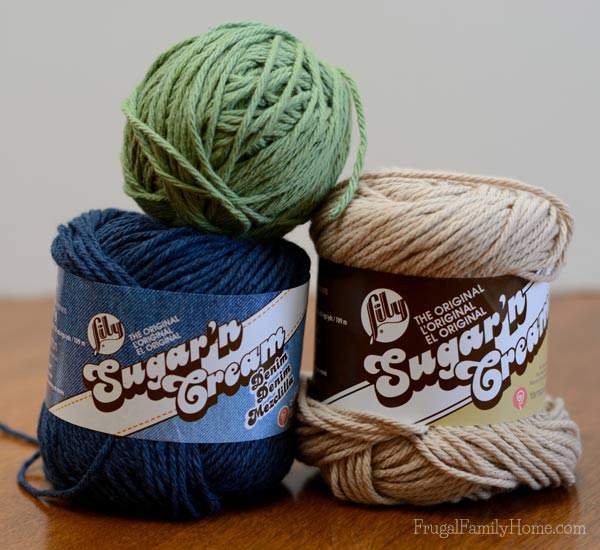 I like to use 100% cotton yarn. I can often find the brand pictured above for a dollar each on sale. If you will be making some of these dish cloths for gift giving be sure to stock up when you see a sale. I purchase mine at Michael's. I can usually get one to two  dishcloths out of one skein of yarn.
The cotton yarn seems to hold up nice and works really well for cleaning dishes. These also work well for wash cloths too. If you make the pattern a little bigger you could also make a nice absorbent kitchen towel.
What kind of gifts do you make to give during the holidays to save money? I would love to hear what projects you are working on.
[signoff]
See all the posts in this series,