When I saw the pattern for these slippers I just knew I wanted to make a pair not only for myself but to give as gifts. They are really cute and very comfortable too. I usually knit slippers because I always thought the crochet stitches might be too hard to walk on, but I was wrong. These slippers are very comfortable.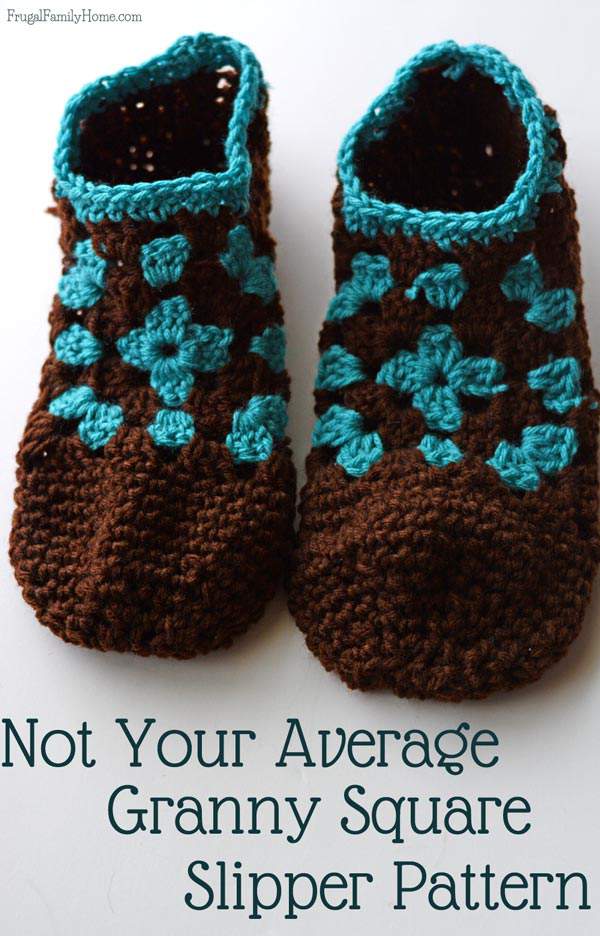 Just so you know, some of the links in this post are my affiliate links. When you use them I might make a little money at no extra cost to you. Thanks for your support in this way. You can learn more by reading my disclosure policy.
What You'll Need to Make These Slipper
Size G Crochet Hook
2 Skeins of Worsted Weight Yarn I like Wool-Ease, Martha Stewart Crafts yarn, or Simply Soft.
You'll need to grab a copy of the pattern and pick out the yarn. I purchased two colors since I didn't want striped slippers I just followed the pattern using the one main color instead of alternating colors for the stripes in the underside, toe, and heel of the pattern. I used the second color in the granny square and for the edging around the opening. If you want striped slippers you'll need to purchase 4 colors of yarn.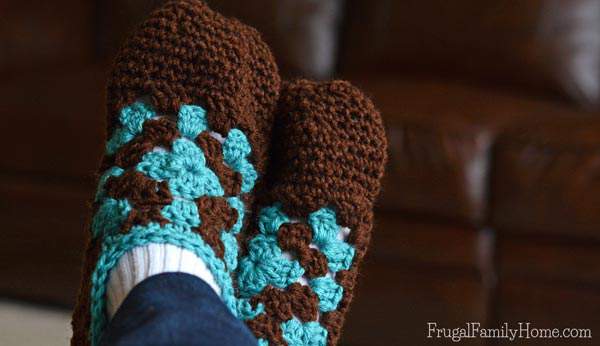 I can make a pair of these slippers in about a day. They go really quick. I usually make both granny squares first and then start on one side of the granny square and work back and forth to form rows for the sole. But I did deviate from the pattern here. Instead of making a seam in the bottom and making rows back and forth from each side of the granny square. I worked the full sole from one side and then attached it to the other side of the granny square. I thought it would be better not to have a seam on the bottom.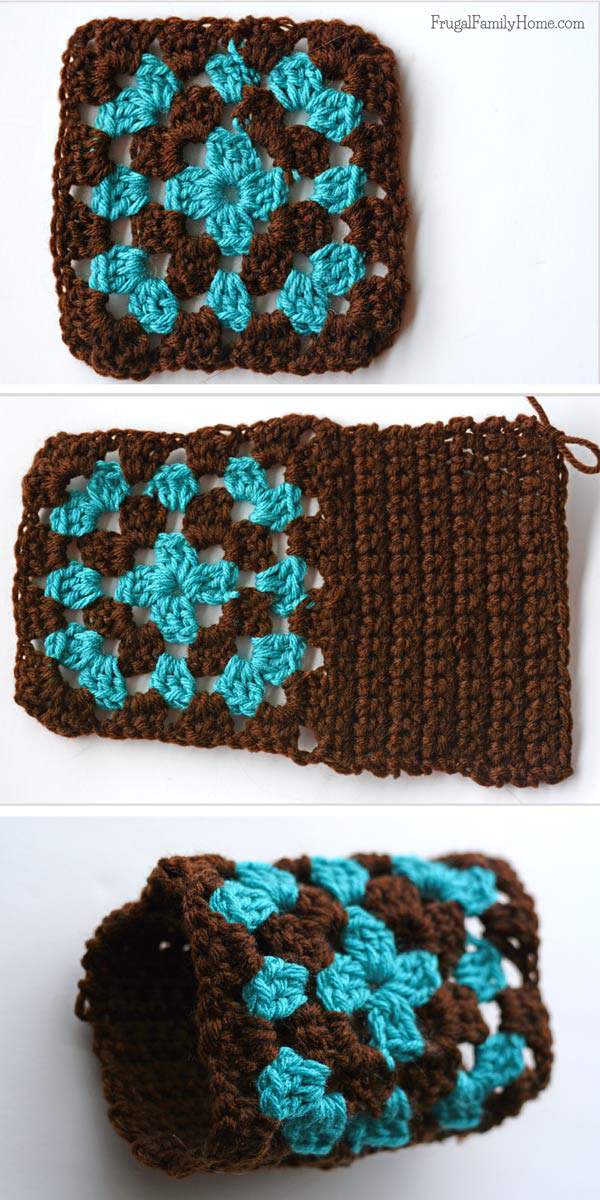 Once the sole was attached to the granny square. I worked the toe with my main color as the pattern called for and decreased as I went along to form the toe. Then I completed the heel and sewed the back seam.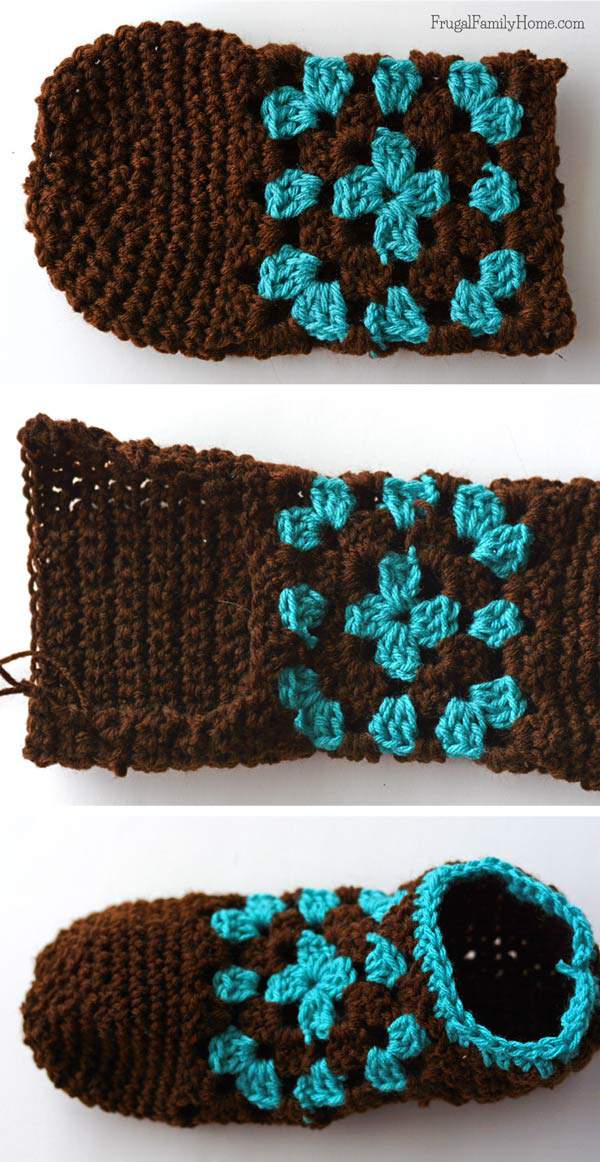 Finally in the contrasting color I added a decorative edge around the opening of the slipper. But I worked two rows of single crochet instead of just one that the pattern suggested.
If you want a little warmer slipper you could make them in wool yarn instead of a wool blend. My acrylic blend yarn lasted quite a while, about a year with regular use before the yarn started to wear out.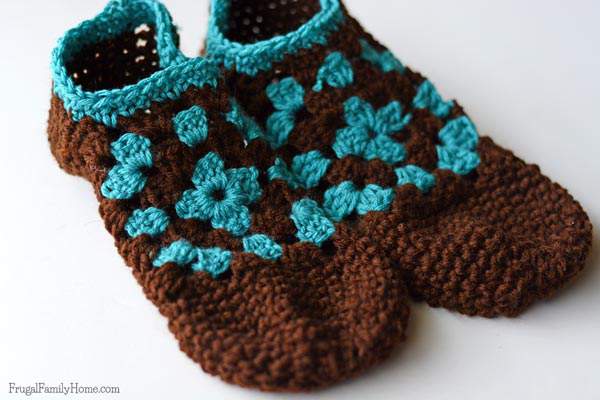 If you need a quick gift this is a great one to make and give. I know I almost always need a new pair of slipper each year.
What kind of gifts do you like to make and give as gifts? I would love to have you share your ideas in the comments below.
[signoff]
If you know someone who would love to make these slipper, please be sure to share this article with them. You can share easily by scrolling down and using the social media sharing buttons. Thanks for sharing!