When my kids found this idea I thought it was a great one, but I should have thought it through a little more. I will warn you moms this project is a little, well a lot messy, just so you are forewarned. I will also say you need to fill the water balloons outside. I didn't and I ended up with a big paint mess to clean up. With all that said the kids had a great time so all the mess was so worth it.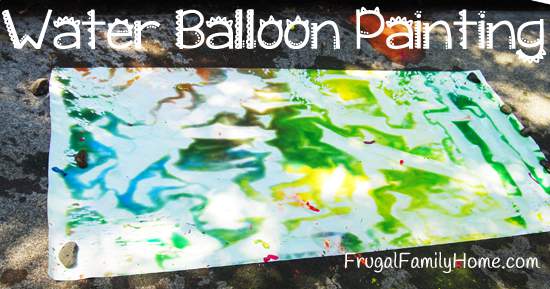 We gathered our supplies which consisted of balloons, we chose to use the smaller water balloon ones. Paint of some kind, we had tempera paints on hand so that is what we used. You will also need a medicine dropper or something like that to get the paint into the balloons.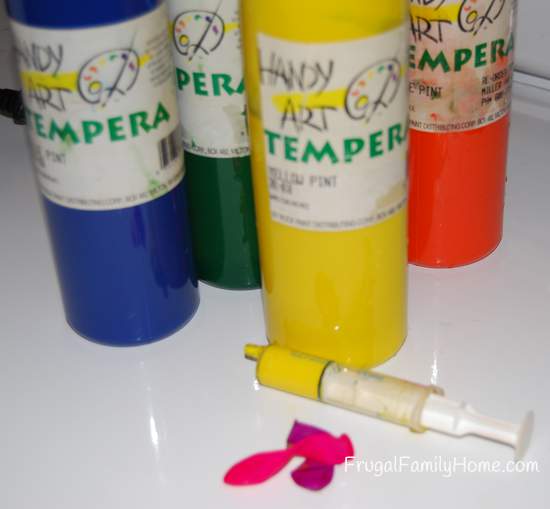 Now comes the messy part. This is part should definitely be done outside. We filled our water balloons at the laundry room sink and we had paint everywhere. So this task of filling the balloons is best done outside to minimize the mess.
To fill the balloons we started out by adding enough paint to fill the deflated balloon. Then I added water to fill it the rest of the way. Then just tie off. We made 12 balloons for our rather large painting.
We had a roll of paper so I cut off a big piece and held the ends down with rocks on our patio. After that the fun began. The kids put on some old clothes and we headed out to start throwing the paint water balloons.
My son had a little bit of a hard time getting the balloons to pop but he still had a great time.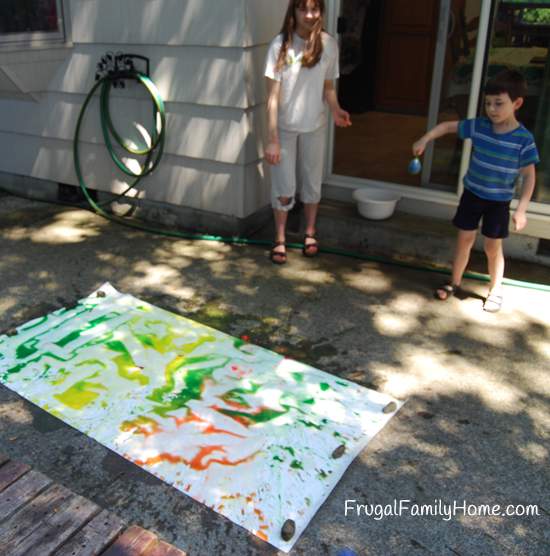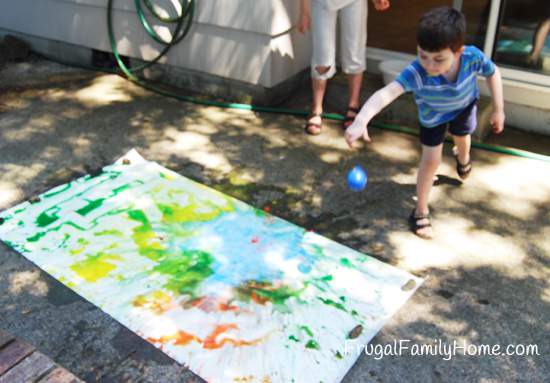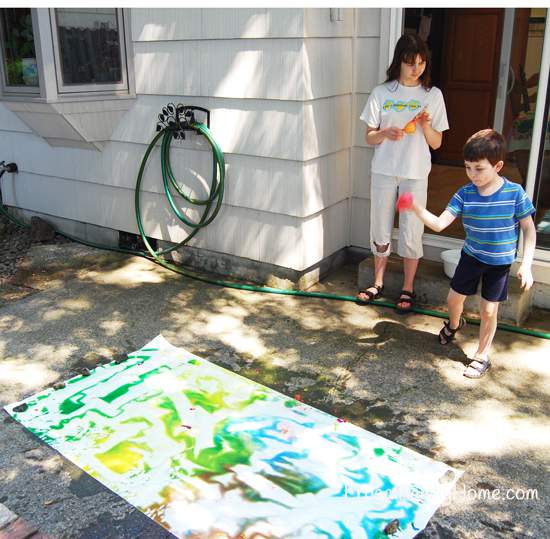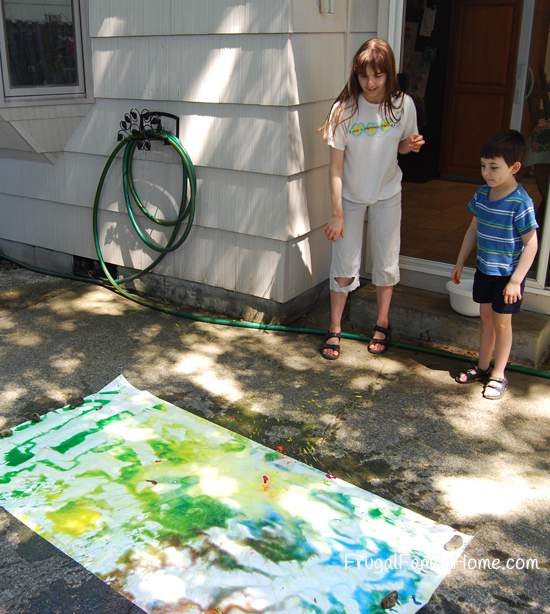 After all the balloons were done this is the masterpiece the kids had made,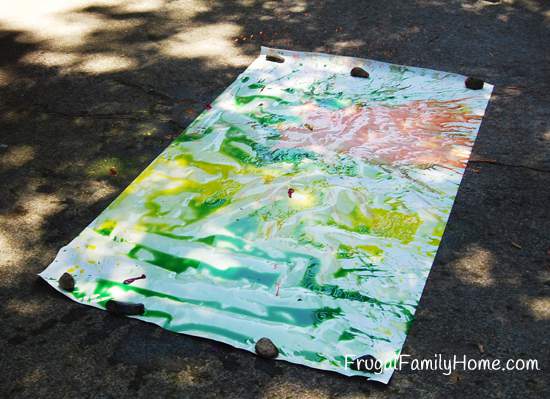 After letting it dry a few days in the sun, my son decided it was way to big to fit on our walls and he felt we should staple it to the floor. I guess to use it as a rug. But when his grandpa and grandma came to visit they had the kids sign it and they took it home to put up in grandpa's shop. So the masterpiece will be on display and not on stapled to our floor. 🙂
I hope if you give this craft a try your kids will have as much fun as ours did. It is a fun and messy craft.
On a side note, if you are using tempera paint be sure to wash it off any pavement before it dries. I made the mistake of not rinsing the concrete patio and we have a colorful one at the moment. I am thinking a pressure washing will remedy it.
[signoff]