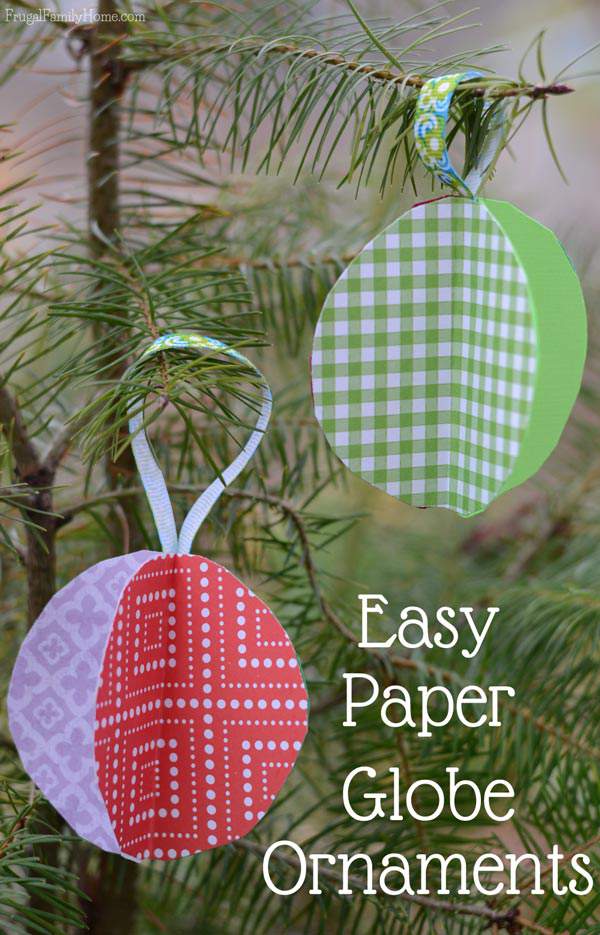 I don't know if you've made these paper ball ornaments in school like I did oh so many years ago, but I forgot all about them until I saw a photo the other day on Pinterest. It was when I saw them I remembered making them as a kid in school. So I knew these would be the perfect easy to make ornaments for my kids.
Just so you know, the links below are my referral links. when you use them I might make a little money at no extra cost to you. Thanks for your support in this way. You can read my disclosure policy for more information.
What You'll Need to Make The Paper Ball Ornaments,
Scrapbook  or Colorful Paper
Glue Sticks
Ribbon
These ornaments are so easy to make you don't even need a pattern just a glass or lid to use to make the circle shape. We used one of our glasses to make our pattern for the circles. We found that 3-inch circles made a nice sized ornament. But if you were making a bunch for a full set, you might want to vary the sizes with some being smaller and some being larger than 3 inches.
For each ornament, you'll need 4 paper circles. We found that the scrapbook paper worked really well. It's a little heavier than regular paper or Christmas wrapping paper and comes in quite a few really great patterns. To help make more interesting ornaments.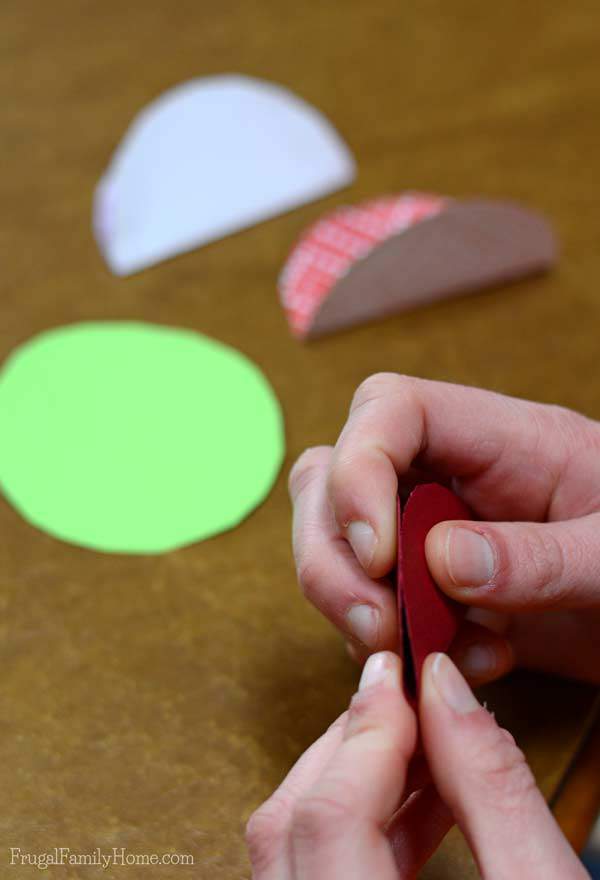 Once you have your four circles cut out, fold each of them in half. Take two circles and match up two half circles with one another, trim the edges if needed and then glue together. Do the same for the other two circles.
Cut a piece of ribbon about 5 inches long and fold in half and glue the ends together to form a loop. Once the loop is formed set it aside.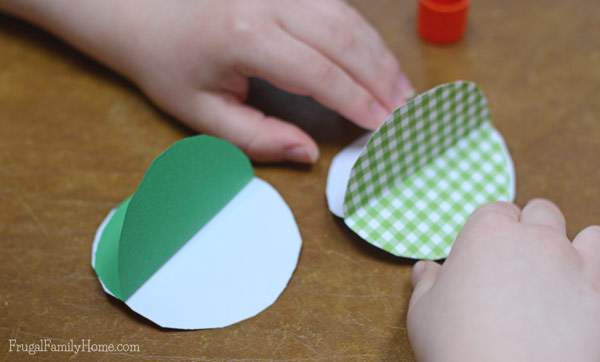 Now you have two halves of the ornament and the loop for the hanger. Next you want to glue the two halves together with the loop of ribbon between them to secure it. We found the easiest way to assemble it was to put glue on one-half of the ornament.
Then to the middle of the ornament with the glue, we added the loop of ribbon, with the cut end down to the middle and then add the other half ornament the press together well. Let the glue dry and then hang on the Christmas tree.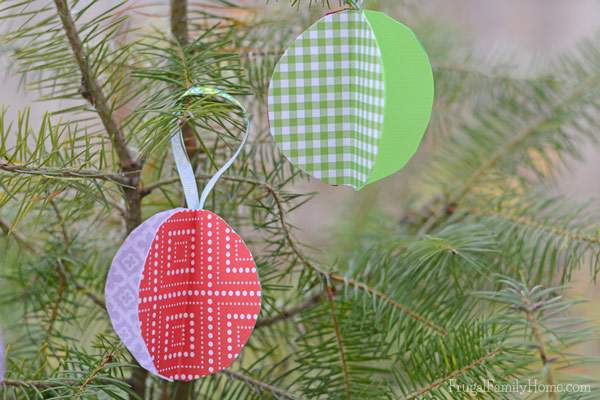 My kids made a few of these paper ball ornaments. These are great for the younger children because they are just glued together. Making it easy even for the little ones to make their own ornaments for the Christmas tree.
Do you remember making these ornaments at school when you were a kid?
[signoff]
See all of my Christmas posts by following this link.