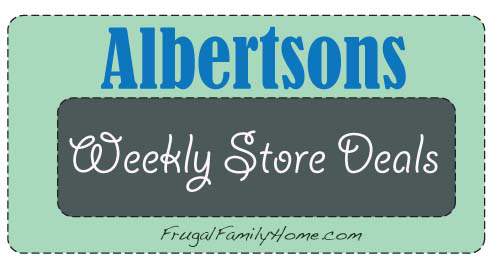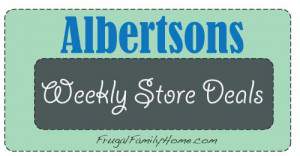 The deals I like this week.
Meat
Boneless Skinless Chicken Breasts $1.99/lb
Johnsonville Breakfast Sausage $3.50 each
Use $.55/1 coupon 6/10SS
Pay $2.95
Ball Park Beef Franks $3.99 each
$1/2 coupon 6/3RP
$3.49 each
Produce
Cantaloupe $.48/lb
Cherries $3.99/lb
Grocery
Kellogg's Cereal, $1.99 each must buy 4 to get this price
Buy 4 Boxes Cereal
Used $1/3 coupon 5/13RP or 6/3RP
Or Buy 4 Pop Tarts
Used $1/3 poptarts coupon 5/13RP
Pay $1.74 each
Ken's Dressing $1.25 each
Use $1/1 coupon 5/6SS
Pay $.25 each
Sweet Baby Ray's $1.25 each
Use $1/4 coupon 5/20SS
Pay $1 each
French's Mustard Yellow or Brown $1.25 each
Use $.30/1 coupon 5/13SS
Pay $.95 each
Yoplait Yogurt $.50 each
Buy 8
Use $0.50 on EIGHT Yoplait
Or Use $.40/6 6/10SS
Pay $.43 to $.44 each
3 Day Sale (Friday to Sunday)
Shoppers Value $2.19 a gallon ($1.99 at Safeway with Just for U coupon)
Hillshire Fram Rope or Link Sausage $2.49 each
This post contains my referral link. You can see my disclosure policy here.