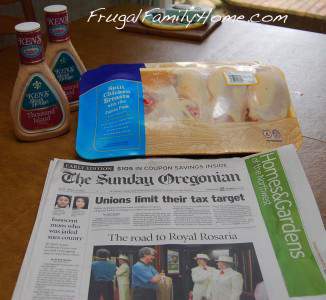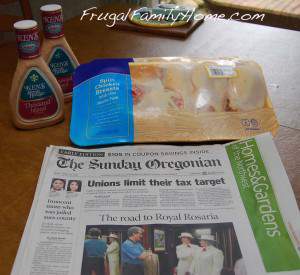 I went to Albertsons to take advantage of their coupon deal on chicken and salad dressing. I was very happy to see that they were both still in stock as these two coupons are only good for 3 days, Friday through Sunday.
Ken's Salad Dressing $.99 each with ad coupon (limit 2)
Albertsons Bone In Split Chicken Breast $.97/lb (limit 2 packages)
Sunday Paper $2
Total spent $12.82
Some areas got the Ken's Dressing coupon for $1/2 but we didn't. But it was still a good deal at $.99 each.