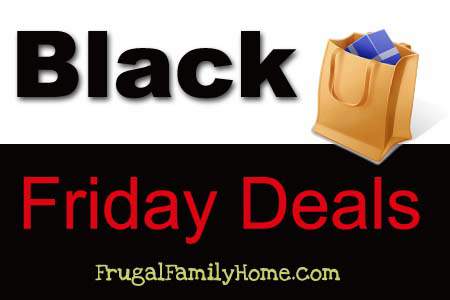 Kohl's Black Friday Deals
Looking to shop Kohl's this black friday? Here's the best deals in the Kohl's black friday ad. Thanks to Passion for Savings for compiling this great list. Want to see other stores black friday deals for this year? Check out my black friday posts.
Kohl's will be offering $15 in Kohl's Cash for every $50 you spend, these prices below do not factor in the Kohl's Cash so the deals are even better when you add in the Kohl's Cash you'll earn!
7 Qt. Crock Pot Cooker-$19.99
After $10 Mail In Rebate
Keurig B40 Elite Brewer-$99.99
4 qt. Crock Pot Slow Cooker-$7.99
After $12 Mail In Rebate
KitchenAid Classic Plus-$199.99
After $30 Mail In Rebate
Cuisinart 7 Cup Food Processor-$59.99
After $20 Mail In Rebate
Apt. 9 Tights-$5.99
Texting Gloves-$2.99
Pashmina Scarves-$8.99
Tek Gear Fleece Tops or Pants for Women-$7.99
Croft and Barrow Women's Long Sleeved Shirts-$5.99
Jumping Beans Tops and Bottoms for Toddlers-$4.99
Men's Croft and Barrow Dress Shirts-$9.99
100 pc. Simple Pleasure Eyeshadow Pallette-$12.49
Chi Air Straightener-$79.99
Sonicare Essence Power Toothbrush-$29.99
After $10 Mail In Rebate
Polaroid 8″ Android Tablet-$79.99
After $40 Mail In Rebate
HP Deskjet 3510 e All In One-$39.99
Vivitar 12.1 MP Camcorder-$49.99
After $10 Mail In Rebate
Polaroid 14 MP Camcorder-$49.99
After $10 Mail In Rebate
Black and Decker Toast R Oven or Skillet-$14.99
After $10 Mail In Rebate
Fleece Throw-$3.99
Dyson DC44 or DC40 Vaccums-$299.99
Earn $75 Kohl's Cash
Shark Plus Steam Pocket Mop-$49.99
Black and Decker Iron, Rice Cooker, Can Opener, Waffle Maker, Coffee Maker, Quesadilla Maker, Blender, Toaster-$9.99
After $10 Mail In Rebate
Oster 8 Speed Blender-$29.99
After $10 Mail In Rebate
Bella Single Cup Coffeemaker and Orville Redenbacher Popcorn Popper-$12.99
KitchenAid Artisan Mixer-$299.99
After $50 Mail In Rebate
KitchenAid Pro 600-$399.99
After $50 Mail In Rebate
Pyrex 12 pc. Bowl Set-$14.99
After $10 Mail In Rebate
Prodigy 4 pc. Luggage Spinner Set-$49.99
Nerf Vortex Praxis Blaster-$9.99
LeapFrog LeapPad 2-$64.99
Step 2 Fresh Harvest Kitchen-$59.99
Sofia the First 10″ Doll-$16.99
Discovery Kids Firefly Nightlight, Marine Lamp, or Projection Clock-$12.99
Apex 32 in. LED TV 720p-$139.99