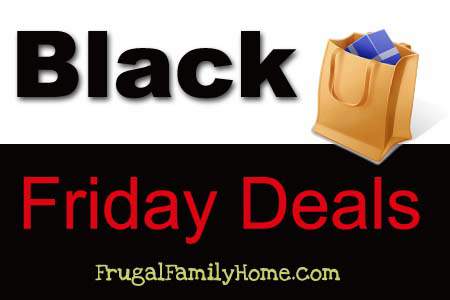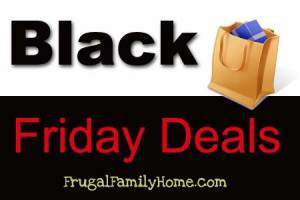 Here are the best Best Buy Deals for Black Friday! Best Buy will open at 12 am on Black Friday.
Dell Desktop Tower and 20″ Monitor, $499.98
Features: Dell Inspiron Desktop, 8GB, 1TB Hard Drive, 3rd Gen Intel Core i5 Processor
Samsung Laptop Essentials Bundle, $349.95
Features: Samsung 15.6″ Laptop – 4GB Memory – 500GB Hard Drive, 6-cell lithium-ion battery, 60W AC adapter, Intel Core i3 Processor
Asus 14″ Laptop, $249.99
Features: 14″ Screen, 4GB, 320GB Hard Drive, Intel Pentium Processor
Lenovo 15.6″ Laptop, $187.99
Features: 15.6″ Screen, 2GB Memory, 320GB Hard Drive, Windows 8, Vision AMD Processor
Samsung Galaxy Tab 2, $179.99
Buy 1, Get a FREE $20 Best Buy Gift Card
$159.99 after Gift Card!
Nabi 2 Tablet for Kids, $169.99
Cannon Powershot A2300 16.0 MP Camera, $79.99
Features: 16MP, 5X Optical Zoom, Free Camera Case and Memory Card
Nikon Coolpix S9050 12.1 Megapixel Digital Camera, $129.99
Samsung Galaxy S III, $48 with 2 Year Activation
Sandwich Grill, $7.99
10 Cup Coffeemaker, $7.99
Apple iPod Touch, 32GB MP3 Player, $294.99
Buy 1, Get $50 Best Buy Gift Card
$244.99 after Gift Card
Toshiba 40″ LCD 1080P HDTV, $179.99
Samsung 55″ LED 1080p HDTV, $799.99
Panasonic 32″ LCD 720p HDTV, $189.99
Hunger Games Blu-Ray DVD, $8.99
Breaking Bad Season 4 DVD, $8.99
The Big Bang Theory Season 5 DVD, $8.99
Toshiba Smart Wi-Fi Ready Blu-Ray Player, $39.99
Play Station 3 250GB Bundle, $199.99
Disney Epic Mickey 2, $29.99
Medal of Honor Warfighter, $29.99
Darksiders II, $29.99
Battlefield 3, $29.99
The Amazing Spider Man, $29.99
Need for Speed Most Wanted, $29.99
See the complete Best Buy Black Friday Ad