This week's budget haul is a little different. I stopped by two stores, my favorite discount grocery store and Winco Foods for a few items we needed. I did my shopping, shot the video and then realized a few days later, I didn't get all the video.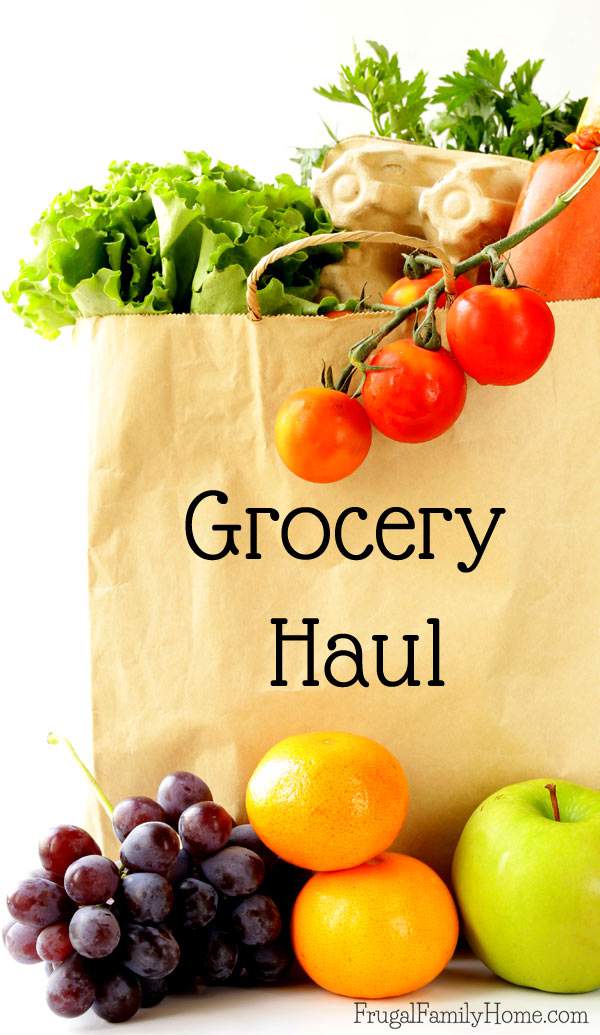 I actually was taping when I thought it was shut off and not taping when I thought I was. It was a little busy at our house that day and I was trying to hurry. That's what I get for not taking my time.
This week there isn't going to be a video but I'll share the deals I found this week in written form. Next time I'll pay a little more attention to that red blinking light to make sure my camera is recording.
Instead of a video this week I listed what I purchase. I also highlighted the best deals in bold.
Winco Foods
Corn Flakes $1.71
Marshmallow Treasures $1.48
Vegetable Spray $1.99
Coconut Oil $4.90
Ritz Type Crackers $1.48
Hawaiian Ham $3.48/lb
Turkey Lunchmeat package $1.88
2 pkg's English Muffins $.88 each
Hot Dog Buns $.99
2 pkg's Bagels $1.67 each
3 Loaves Bread $.99 each
Hamburger Buns $.99
Bananas $.58/lb
Nectarines $.98/lb
Tomatoes $.88/lb
Cream Cheese $1.48 (this has really went up, it used to be just $.99)
Tortilla Chips $.148
Potato Chips $1.59
Onion Powder (I can't remember what I paid for this but it was in the bulk foods)
2 Ketchup $.78 each
Hot Dogs $2.98
Total Spent $44.85
Everyday Deals Extreme Discount
4 Mangos $.25 each
3 Annie's Oatmeal Raisin Cookies $1 each
2 Oreo type Cookies $.50 each
Nancy's Soy Yogurt $.79
Brown Cow Maple Yogurt $.79
Watermelon $2
Total Spent $8.58
That brings my total spending for this week to $53.43. Not too bad for this week's groceries.
That's it for this grocery haul. Next time I'll be sure to check for my little blinking red light on the camera before I film. I still can't believe I didn't get the whole grocery haul taped. That's just how it goes some days.
What was your best buy this week?
[signoff]