This grocery haul is a little different. It's one of our shopping trips to Costco. I have certain items I purchase at Costco because they are a good deal.
I also have other items I purchase there so I don't have to think about them for quite some time.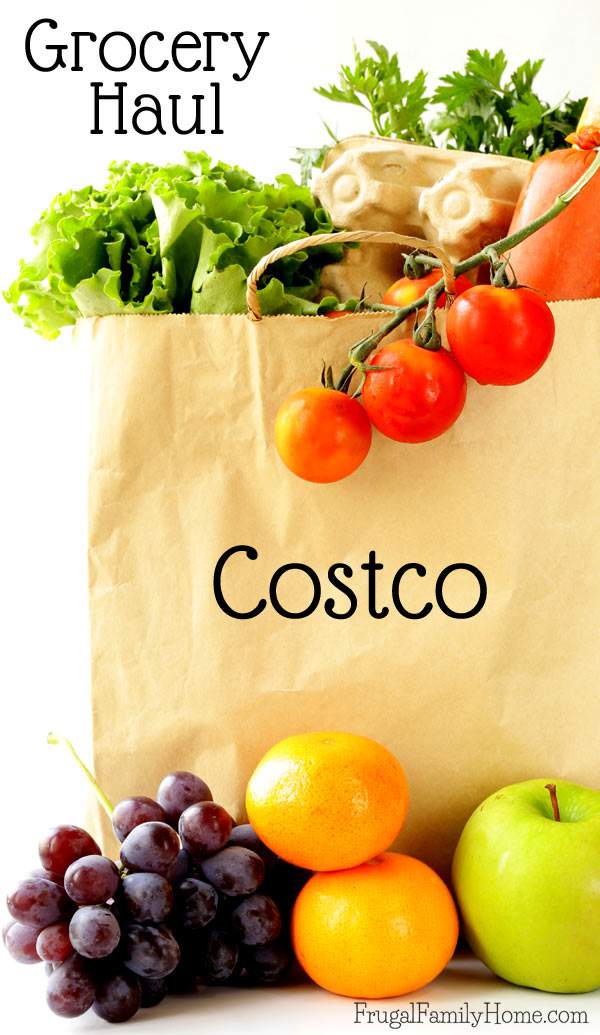 Toilet paper is one of the items I like to purchase at Costco so I don't have to remember to get it elsewhere. I've found the price at Costco to be comparable to the price at the grocery store with a coupon. So I stock up when I go to Costco so I don't have to think about it for a while.
We also buy the gummy vitamins at Costco. The price is better than other stores and they are dairy free, which is a must for my kids.
Peanut butter is another good buy from Costco. It works out to be right around $.10 an ounce which is better than the grocery store prices.
Although I do keep my eye out for good sales when I shop. Occasionally I will find peanut butter at 9 cents an ounce and when I do I'll buy what I can.
Here's everything I purchased this shopping trip. I usually will shop Costco once every 6 weeks or so. This was a big shopping trip for us.
I usually spent right around $100 when I shop but with the stamps, it really pushed us over.
Items Purchased
Marathon Toilet Tissue $22.69
Manchego Cheese $7.49/lb
Pecorino Romano Cheese $6.69/lb
Hillshire Farm Naturals Turkey $9.59 for 33oz
Romaine Lettuce 6 heads $3.49
Clorox Wipes 5 containers $10.69
Jif Peanut Butter 2-48oz $9.99
Swiss Miss Hot Cocoa 60 pkts $4.39
Bananas 3 pound $1.39
Gummy Vitamins $9.99 for 2 bottle
Stamps 100 ct. $46.75
Total spent for this shopping trip, $155.80. Now we are set for cheese, toilet paper, peanut butter, stamps, and vitamins for while.
What items do you like to purchase when you shop at Costco or other warehouse stores?
[signoff]