I had not been to Everyday Deals in almost two weeks. So I went this morning but they did not have much produce. But I did find a few things that were good buys.
Here is what I purchased
4 boxes of Egg Matzos $.25 each
2 boxes of Everything Tam Tams $.50 each
30 count Corn Tortillas $1.59
2 pkg flour Tortillas $.50 each
1 bag of Peanuts $1
1 Watermelon $2
2 Mini Whoppers $.50 each
4 Mini Eggs $.25 each
For a total of $9.59
Franz Bread Store Shopping Trip
I also stopped at the Franz Bread Store since I hadn't been there in two weeks also.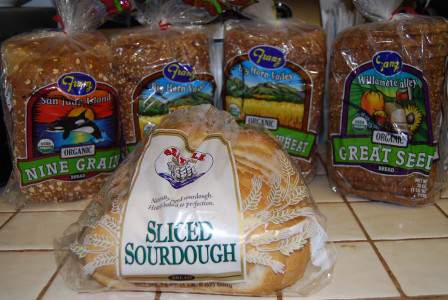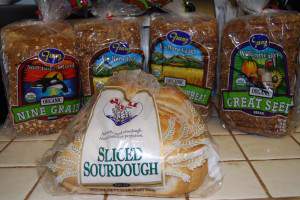 I got our usual bread this week.
4 Loaves of Whole Wheat Bread $.80 each
1 Loaf of Sourdough Bread $.80 each
Total Spent $4
Did you get any good deals on food this week?