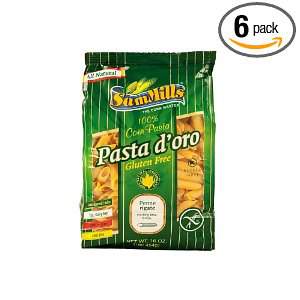 Here's this week's list of some of the best gluten-free deals that you can score! Thanks to Mommysavers for putting this list together.
Gluten-Free Coupons:
Gluten-Free Kindle Books:
17 Holiday Recipes for the Paleo, Primal, and Gluten-Free Inclined
Digital List Price: $2.99
Kindle Price: $0.00 – FREE
Gluten-Free Deals on Amazon:
Glutino Gluten Free Pretzels 12 Pack
Price: $36.36 + Free Super Saver Shipping ($3.03 per bag)
Sam Mills Pasta D'Oro Gluten Free Penne Rigate, 1-Pound (Pack of 6)
Subscribe & Save Price: $9.64 + Free Shipping ($1.61 per pack)
Bob's Red Mill Rice Flour Brown, 24-Ounce (Pack of 4)
Subscribe & Save Price: $9.84 + Free Shipping ($2.46 each)
Pamela's Simplebites Chocolate Chip Mini Cookies Pack of 6
Subscribe & Save Price: $14.48 + Free Shipping ($2.41 each)
Gluten-Free Vitacost Deals:
*Save up to 15% on popular gluten-free foods
*Free Shipping on orders of $49 or more.
*Free shaker cup with every Set & Save order over $49.
*Plus, when you register for a new account you'll receive a code valid for $10 off a $30 or more order.
*Refer a friend and earn $10 off $30 or more order after their first purchase, no limit to the rewards you can earn.
Glutino Gluten Free Crackers Original — 4.4 oz
Retail $5.49
Vitacost  $3.79
Sale Price: $3.22
You Save 41%
Glutino Gluten Free Pretzel Sticks — 8 oz
Retail $5.29
Vitacost  $3.69
Sale Price: $3.14
You Save 40%
Pamela's Products Gluten Free Baking and Pancake Mix — 100 g
Retail  $2.19
Vitacost  $1.64
Sale Price: $1.39
You Save 36%
Glutino Gluten Free Breakfast Bars Blueberry — 5 Bars
Retail  $6.29
Vitacost  $4.39
Sale Price: $3.73
You Save 40%
*View Mommysavers Forum Discussions on Living Gluten-Free: