Struggling with
What to Cook for Dinner?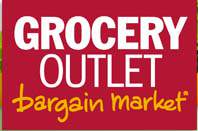 Grocery Outlet Deals
Grocery Outlet has some good deals this week. There's a good deal on Welch's grape juice, avocados, mangos and more. If you didn't receive their flyer with the coupons in the paper you can pick one up at the store when you go in.
Here's the deals for this week
Produce Deals 5/29 to 6/9
Hass Avocados $.50 each
Red or Green Grapes 2-lb package $2.99 each
Mangos $.50 each
Roma Tomatoes 2-lb bag $1.99 each
Organic Classic Salads $2.50 each
Grocery
Mom's Best Toasted Cinnamon Squares $.99 each
Pace Chunky Salsa $1.49 each
Heinz Ketchup 64 oz $3.99 each
Welch's Juice Cocktail $1.99 each
Use $1/1 in ad coupon
Pay $.99 each
Granny Goose Potato Chips 24 oz $3.99 each (limit 2)
Use $2/1 in ad coupon
Pay $1.99 each
Tropi-Fruta Variety Pack 12 count $4.99 each (limit 2)
Use $1/1 in ad coupon
Pay $3.99 each
MJB Morning Roast coffee $7.99 each
Use $2/1  in ad coupon
Pay $5.99 each
Monterey Farms Cheese 2-lb $6.99
USe $2/1 coupon
Pay $4.99 each
Challenge Butter 1-lb $2.59 each
Ore-Ida Tater-Tots or Golden Crinkles 5-lbs $4.99
Silk Soy or Almond Milk 32 oz $1.29 each
Land O'Lakes Whipped Light Cream $.99 each
Meats
Harris Ranch 73% lean Ground Beef 3-lb $6.99 each
Pork Baby Back Ribs $3.29/lb
Farmer John Thick Sliced Bacon 24 oz $4.99 each
Fast Fixin' Chicken Breast Strips $3.99 each
May Shrimp 51/60 Easy Peel 2-lb $8.99 each
Foster Farms Seasoned Turkey Breast $1 off with in ad coupon
Jennie-O Turkey Patties or RM 73/27 Beef Patties 3-lb $6.99 each
Use $1/1 in ad coupon
Pay $5.99 each
Other Items
Scott Paper Towels 8 rolls $7.99 each
Use $1/1 in ad coupon
Pay $6.99 each
American Trails Mummy Sleeping Bag $24.99
Use $5/1 in ad coupon
Pay $19.99 each
Black and Decker Sprinklers $6.99 each
Family Cooler Trolley $17.99 each
Bond Medium Duty House 50′ $.9.99 each