I went to Albertsons to use my twice value coupons. Since these double coupons up to an extra dollar off I was hoping to get a couple good deals.
Here is what I planned on getting
Easter M&M Eggs $1 each 
Used $1/2 coupon
Used double coupon $1 off
Free after coupons and double
Filippo Berio Olive Oil $3.99
Used $1/1 coupon 1/15 SS
Used double $1 off
$1.99 after coupon & double
Here is what I actually got: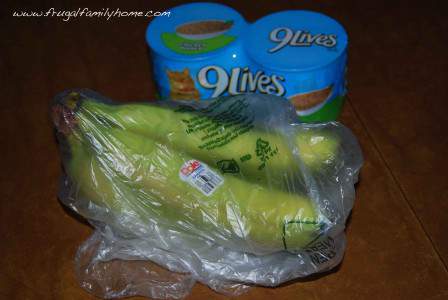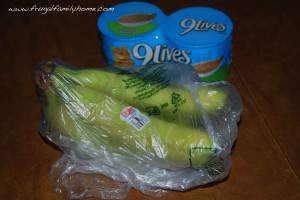 1 4pkg of 9 lives cat food $2.35
Bananas $.59/lb $.83
Total Spent  $3.18
My Albertsons was out of the oil and I could not find the M and M eggs anywhere. So I just got  the few items we really needed. So my double coupons shopping trip was a bust. But that can happen sometimes I have not had very good luck at my Albertsons lately. In our area one of the Albertsons stores was closed and it seems that the stores that are left seem to run out of items more quickly.
Were you able to get any good deals at Albertsons this week?