Struggling with
What to Cook for Dinner?
I went to Albertsons to get a few stock up items only this week.
See my coupon match ups here. We were almost out of Ritz crackers so the price I paid is the same as the closeout store I go to so I went ahead and got 5. I always stock up on the Brown and Serve sausage when I can get it less than $1 each.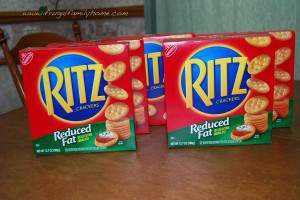 I purchased
5 Ritz Crackers $1.99 each wyb 5 (with coupons final price $1.59 each)
10 Brown and Serve Sausage $.80 each wyb 10
My total spent: $15.95