Struggling with
What to Cook for Dinner?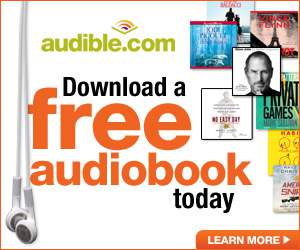 Have you heard about Audible.com?
They have the widest selection of digital audiobooks available for download. I love to listen to audiobooks when I am cooking or doing other chores. You can try Audible for 30 days and get a free audiobook. Be sure to read the Audible Free Trial Details when you sign up. Go here to see all the details.