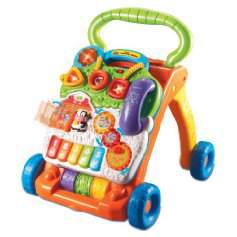 V-tech Sit to Stand Learning Walker Save 43%
I found this deal at Amazon today that would make a great birthday gift for a little one and the price is 43% off the list price making The V-tech Sit and Stand Walker just $19.99 and it is eligible for free shipping too. The VTech – Sit-to-Stand Learning Walker is similar to one my son had when he was little and he just loved it. Go here to get see more information.
Disclosure: This post contains my referral links. Please see my disclosure policy.