Struggling with
What to Cook for Dinner?
I went to a few stores today.
I did my usual trip to the Franz Bread Store.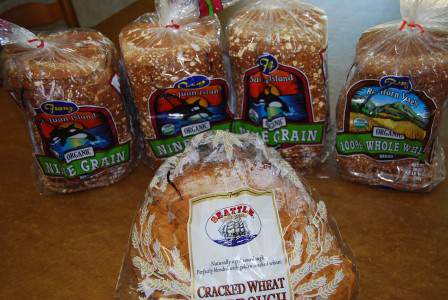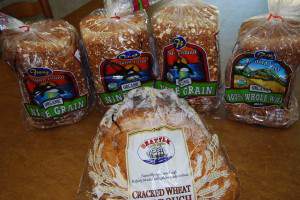 Here I purchased
4 Organic loaves Whole Wheat Bread $.80 each
1 loaf Cracked Wheat Sourdough $.80
Total spent $4
I stopped at Fred Meyers for the Buy 10 items Save $4 Sale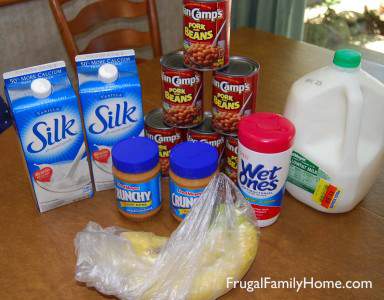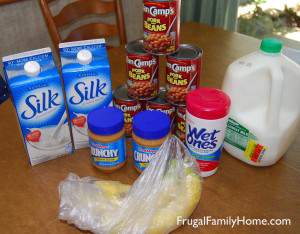 6 Van Camps Pork and Beans $.39 each
2 Silk Soy Milk $2.39 each
2 Fred Meyer Peanut butter $1.99 each
Wet Ones $2 on sale
Used $.75 coupon from FM mailer
Paid $1.25
1 gallon Milk $1.59 reduced price
Bananas $.64/lb Paid $.95
Total Spent $14.79
My next stop was at Walgreens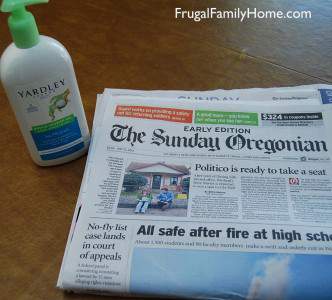 1 Sunday Paper $2
1 Yardley Body Wash $1.99
Use $1/1 coupon 5/6SS
Paid $.99 
Total Spent $2.99
My last stop of the day was Safeway.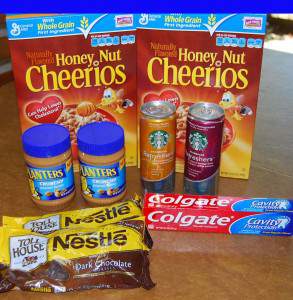 2 Planters Peanut Butter $2.50 on sale
Used (2) $1/1 printable coupon
Used 1 doubles $.50
Paid $1.25 each
2 Starbucks Refreshers $1.50 each
Used Free Starbucks Refresher coupon 4/29 pepsi moments
Paid $0
2 Nestle Dark Chocolate Chips $1.99 each
Used $1/2 coupon 3/25SS
Used double $.50
Paid 1.49 each
Honey Nut Cheerios $1.88
Used $1/2 coupon
Used double $.50
Paid $1.13 each
Colgate Toothpaste $.99
Used $.50/1 coupon 4/29SS
Used double $.49
Paid $0
Total Spent $5.55
That is all my shopping today. Total spent today was $27.33. 
That brings my total for this week to about $87. That is a little over budget but I could not pass up the great deal on strawberries and I did do a lot of freezer cooking for future meals.
What kind of deals did you get this week?
[signoff]