This week was my big shopping week. I figured out my next 5 weeks of dinners. I like to meal plan a month at a time. I like getting it done for a whole month and not having to think about it again for a while.
This week, I went to Winco Foods to stock up on all of the items I need for our month of dinners. Well, all but the perishable items. I'm always so glad to get my big shopping trip out-of-the-way. Although the cart is so very heavy by the end, I'm always glad to have it done.
Walgreens and Target have a dozen eggs on sale this week for $.99 each. If you need eggs for Easter be sure to stop by one of these store and stock up.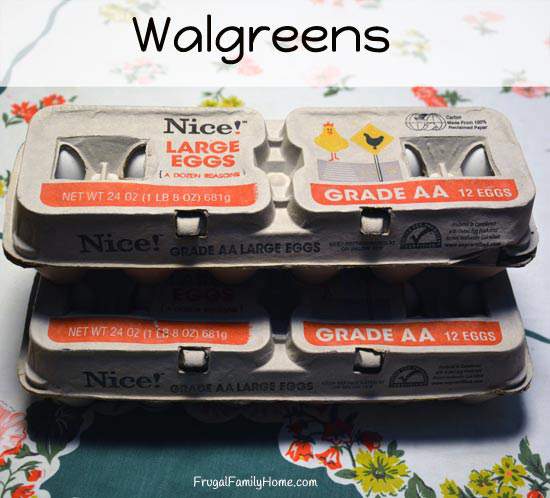 Walgreens Purchases
3 dozen Eggs $.99 each
Total Spent $2.97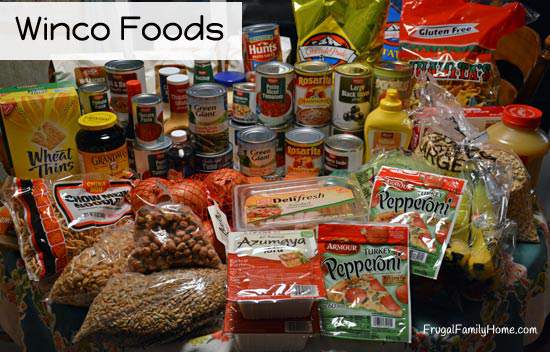 Winco Foods Purchases
5 five-pound bags Unbleached Flour $1.57 each
2 Potato Chips $1.78 each
Tortilla Chips $2.50
Taco Shells $.98
2 Applesauce $1.98 each
2 cans Peaches $.78 each
2 Olives $.98 each
2 Rosarita Refried Beans $.88 each
3 Diced Tomatoes $.59 each
Mushrooms $.57
Tomato Soup $.57
2 cans Green Beans $.52 each
2 Tomato Paste $.44 each
2 Ketchup $.87 each
Teriyaki Sauce $1.28
3 cans Tuna $.69 each
Vanilla Flavoring $1.05
Molasses $5.00
2 Pasta Sauce $.98 each
4 one pound bag Brown Sugar $.65 each
Chow Mein Noodles $1.66
3 pounds Onions $1.68
Oscar Mayer DeliFresh $2.48 each
Cashews $3.48/lb
Sunflower Seeds $1.88/lb
Raw Sunflower Seeds $1.38/lb
Raw Peanuts $1.67/lb
Toffee Peanuts $1.78/lb
2 Tofu $1.78 each
2 Pepperoni $1.78 each
Lettuce $.98
Oatmeal $.61/lb
Bananas $.58/lb
2 pounds Carrots $.98
Cranberry Sauce $.78
Mustard $.78
48 oz Boneless Skinless Chicken $5.98
15 pounds Potatoes $2.48
Total Spent $116.58
That brings my spending for this week to $119.55. Not too bad for a big shopping trip without coupons.
What deals did you find this week while shopping?