This week I found some really great buys at Everyday Deals Extreme Discount. I was able to get 8 pounds of strawberries for just $4. Most of them went into the freezer for smoothies and freezer jam. I also found a deal on grapes. I could have gotten a flat for $3 but I opted to purchase them for $.29/lb instead. Since I already I pick out the strawberries.
My kids and husband were really happy to see I was able to get 24 containers for Nancy's Soy Yogurt for $4. That is a treat that they love to have me get. I really should start making our own yogurt again. But when I can get 12 for $2 it's hard to pass up such a good deal. Those little containers of soy yogurt are usually a buck each. I was able to save $20 this week on just that one item.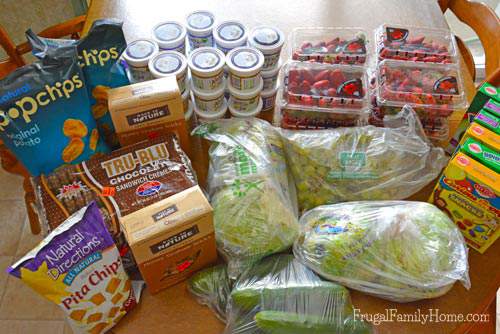 Everyday Deals Extreme Discount Purchases
2 bags Pita chips $.50 each
2 bag Pop Chips $.50 each
24 containers Soy Yogurt $4 for all
8 pounds Strawberries $4
6 packages of Fruit Snacks $.50 each
4 packages of Cookies $1 each
6 Cucumber $1 for all
4 heads Organic Lettuce $.25 each
Grapes $.29/lb
Total Spent $21.85
I did a big shopping trip to Winco Foods this week. I thought I would share my purchases in photos since it's such a long list. I was able to get DeliFresh lunchmeat for just $1.48 each after coupons. I also had a couple of the Tillamook coupons and was able to get $.50 Greek yogurt.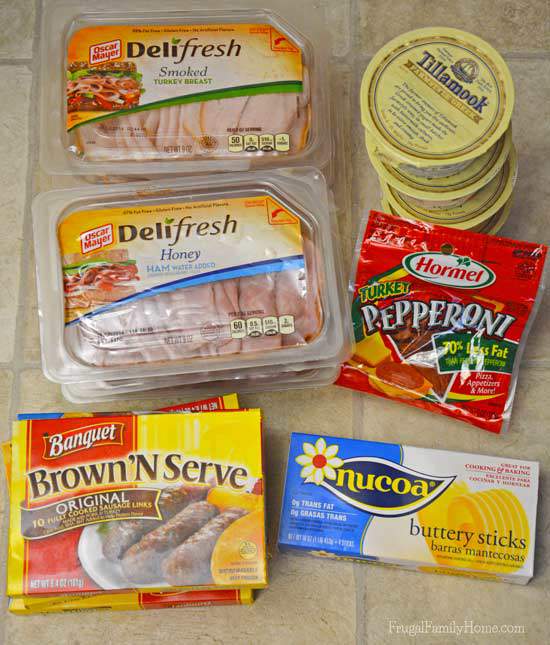 I stocked up on a  few spices that we were running low on and picked up some nuts in the bulk foods. Most of the peanuts and sunflower seeds go to support our squirrels that visit us a couple of time a day.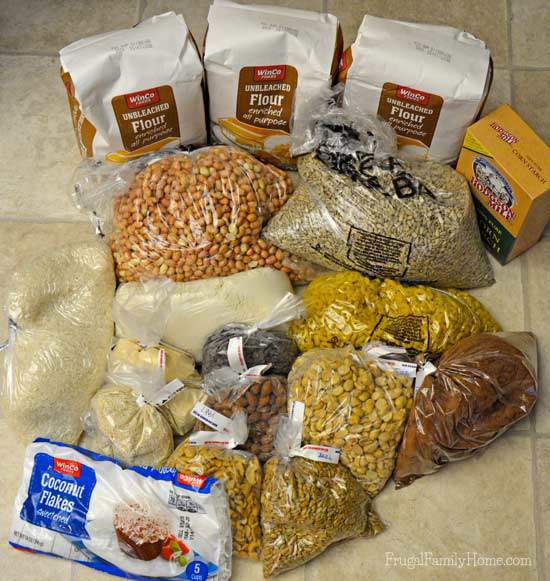 I haven't found any good deals on tortillas lately. So, I stocked my freezer with a couple of large packages I found.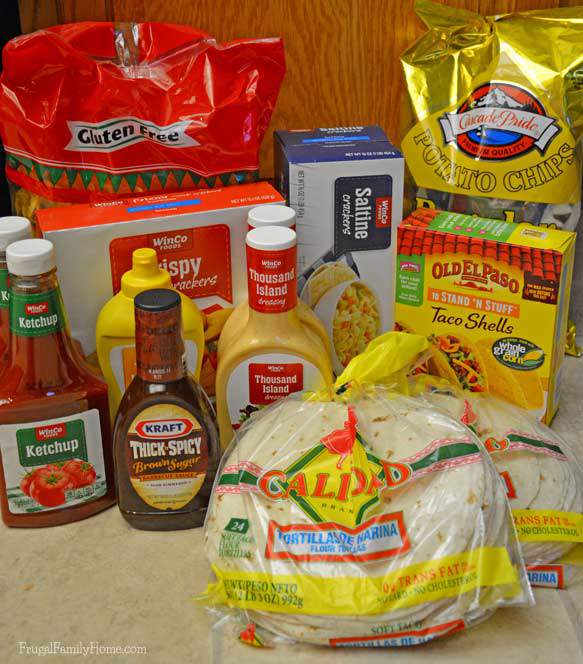 Winco Foods usually has the best prices on canned foods in our area. I always stock up for the month when I go shopping.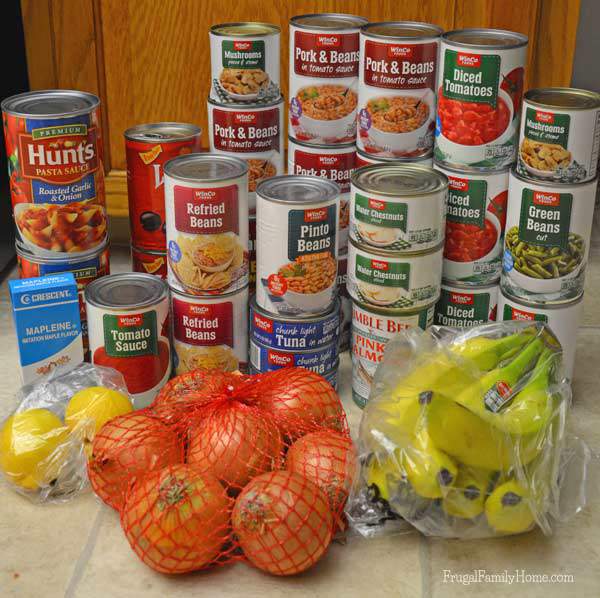 Total spent for this shopping trip was, $145.35. Yes! That is a one in front of the 45. But I should be set for most of our grocery items for the next 4 weeks.
My total spending for this week was $167.20  I guess it's not so bad, right? I'm still within my monthly budget and that's what matters.
What deals did you find this week while shopping?