I found some really good deals this past week. On my trip to Everyday Deals Extreme Discount they had boxes of local Pink Lady apples for just $.20 a pound. I bought a 40 pound box for just $8, the only way this deal could have been better, is if they had been organic apples. But I'm happy with the purchase.
I also went to Fred Meyer this past week. They had a super good sale on Mom's Best cereal, at just $1  a box. I had received a Catalina coupon for Mom's Best cereal for $.75 off of one box. I also had a Catalina coupon for the Smart Balance buttery spread that my family eats. So, I save another $1 with that one. I'm so glad I keep the Catalina coupons when they print out at the register.
Here's the other purchases I made and what I did with all those apples.
Everyday Deals Extreme Discount Purchases
2 boxes Oreo Mini Cookies $1.59 each
Strawberries $.79
4 Red Bell Peppers $.25 each
Asparagus $.99/lb
4 pkgs Grape Tomatoes $.25 each
3 pkgs Oreo type Cookies $1 each
3 pkgs Granola Bars $1 each
Watermelon $.29/lb
40 lb box Pink Lady Apples $8
Total Spent $25.14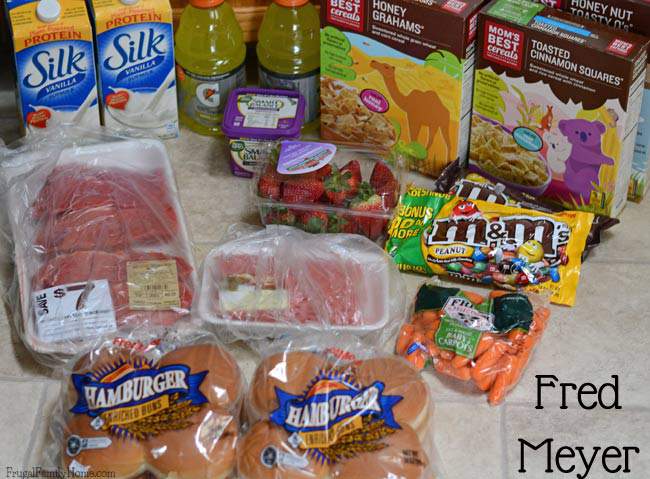 Fred Meyer Purchases
2 Silk Soy Milk $2.99 each
Steaks $3.88/lb
Ground Beef $3.98 (for lunch)
2 Gatorade $.79 each
Smart Balance Spread $2.99, used $1/1 Catalina, Paid $1.99
4 Mom's Best Cereal $1 each, used $.75/1 coupon, Paid $.82 each
Strawberries $2
Baby Carrots $.99
M&M's $2.99 each, Used B1G1 free coupon, Paid $1.50 each
2 Hamburger Buns $1.25 each
Total Spent $37.58
I also stopped at the bread store and purchased 4 loaves of Organic Whole Wheat Bread and 24 hot dog buns for $5.
That brings my grocery spending for this week to $67.72.
Now, for what I did with all those apples. I gave away about 5 pounds of apples to a couple of our neighbors. I stashed away about 9 apples in the refrigerator to eat. Then it was time to get busy working on the rest of the apples. I knew if I let them sit around too long, they might get soft.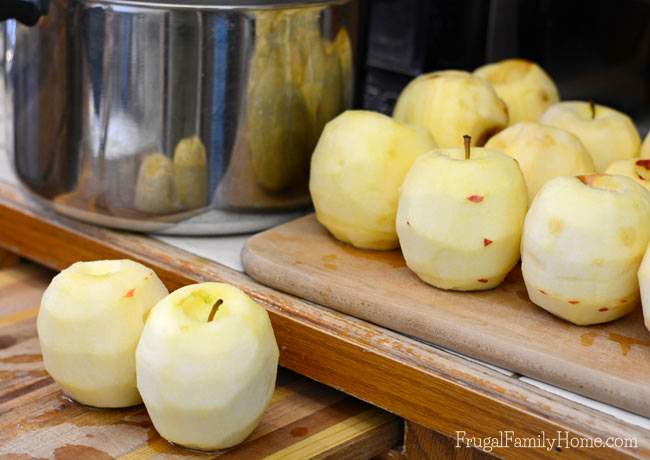 I started out by slicing 7 apples into thin slices to make apple chips and place them into my food dehydrator (affiliate link). While the first batch was drying, I peeled, cored and diced 10 more apples to make the first batch of apple sauce for the freezer.
Once the first batch of chips was done in the dehydrator, I sliced up more apples to make dried apples slices. I realized after the first two batches of drying apples I needed to make more applesauce to use them up. I made a batch of canned applesauce, since my freezer was just a little too full for more freezer applesauce.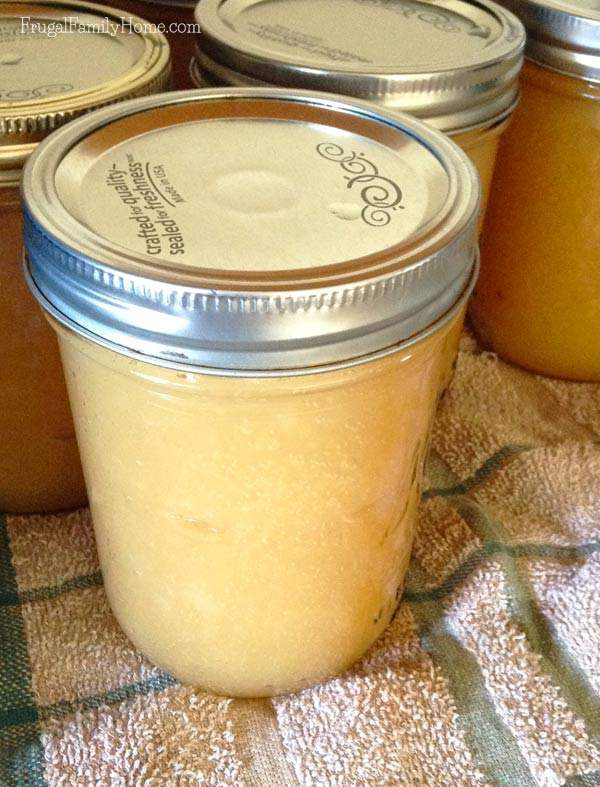 I think we have enough applesauce for the next few months. Between the four quarts of applesauce in the freezer and the 8 pints of applesauce I canned, I think we are set for a while. Have you ever made homemade applesauce before? I use apples and water in mine and it turns out so good. Sometimes if I have pears on hand too, I will do half pear and half apples to make a pear applesauce that is really good too.
By the end of the day, the second batch of dried apples were done and I added the third and final batch to the dehydrator, to dry overnight.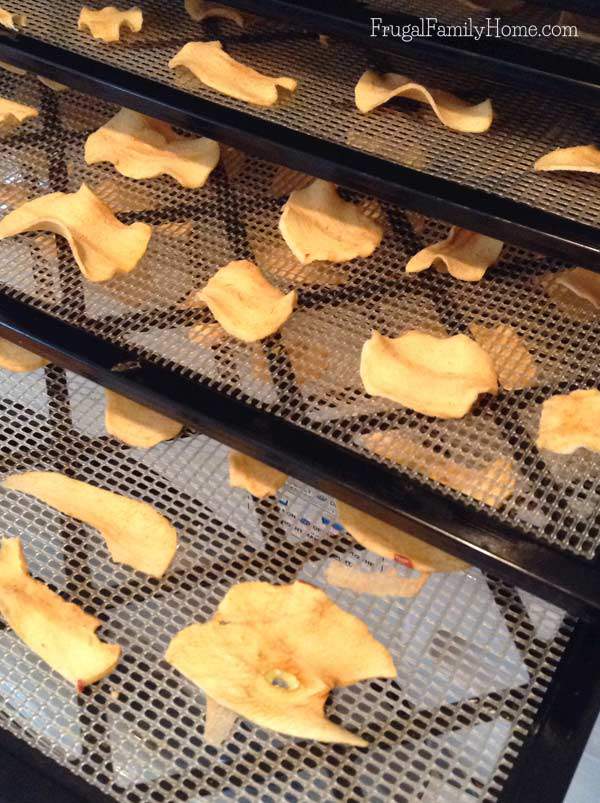 I ended up with 3 gallons sized bags of dried apples and the applesauce, plus enough apples to last us at least a week, maybe two. I was tired and my feet hurt by the end of the day, but it was so nice to have all the apples ready for storage.
What great deals did you find this week? Did you find a good produce deal like I did?
[signoff]