This week I didn't do too much grocery shopping. But I did stop by Safeway and Fred Meyers to do a little coupon shopping. I love it when I can save money on items we need to purchase with coupons. I think my best deal this week was the Cheerios for under a dollar a box. Do you use coupons when you grocery shop?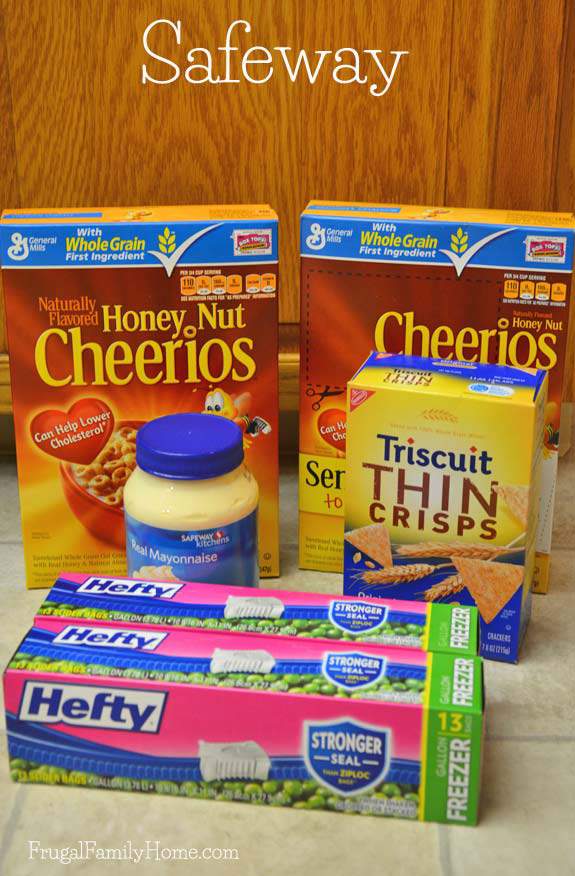 Safeway Purchases
2 boxes Cheerios $1.88 used (2) $.60/1 coupons + doubler, Paid $.78 each
2 boxes Hefty Bag $1.49 with in ad coupon, Used $1/2 coupon + doubler, Paid $.75 each
Triscuit crackers $2.48 used $1/1 Just for U coupon, Paid $1.48
Mayonnaise $1.99
Total spent $6.01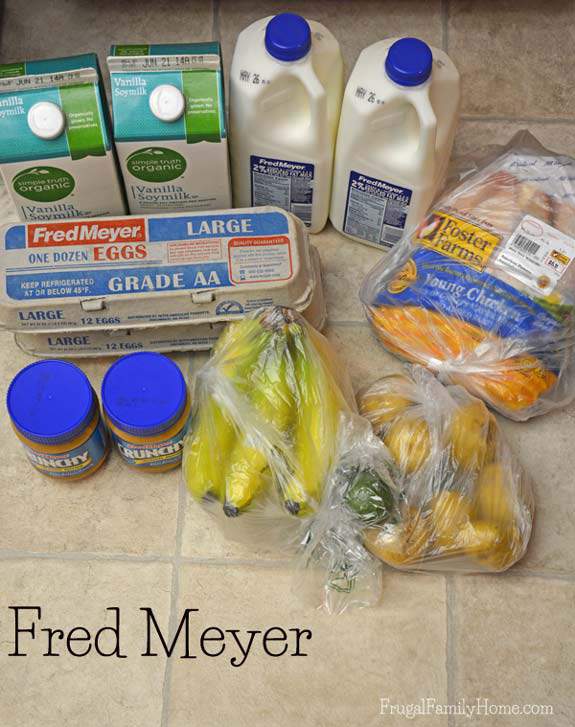 Fred Meyer Purchases
Foster Farms Chicken $.88/lb
10 pound Potatoes $2.48
2 half-gallon Milk $1.25 with in ad coupon
2 Soy Milk $2.50 each Used $.40/1 coupon, Paid $2.30 each
2 Peanut Butter $1.67 each Used $.45/1 coupon, Paid $1.46 each
2 dozen Eggs $1.50 each with in ad coupon
Yukon Gold potatoes $.59/lb
Bananas $.69/lb
Lime $.50
Total Spent $23.68
The total for my grocery shopping this week was $29.69. Not too bad, I'm under budget again. I'm going to need to do a big shopping trip to Winco Food this upcoming week or the next. So I'm glad I've been under budget the last few weeks.
What was your best deal this week? Leave me a comment and let me know, what great deals you found this week.