This week has been a really nice week. We didn't have much to do outside the house and so it seemed more relaxing. I tried making a new recipe for rhubarb bread with a crumb topping.
But unfortunately the crumb topping didn't want to stay on top and while baking sunk into the middle of the bread. Which I have never had happen before. I'm thinking it was because I used my wide loaf pan instead of my normal bread loaf pan. I'll be giving the recipe a try again in a smaller pan and share it if it turns out.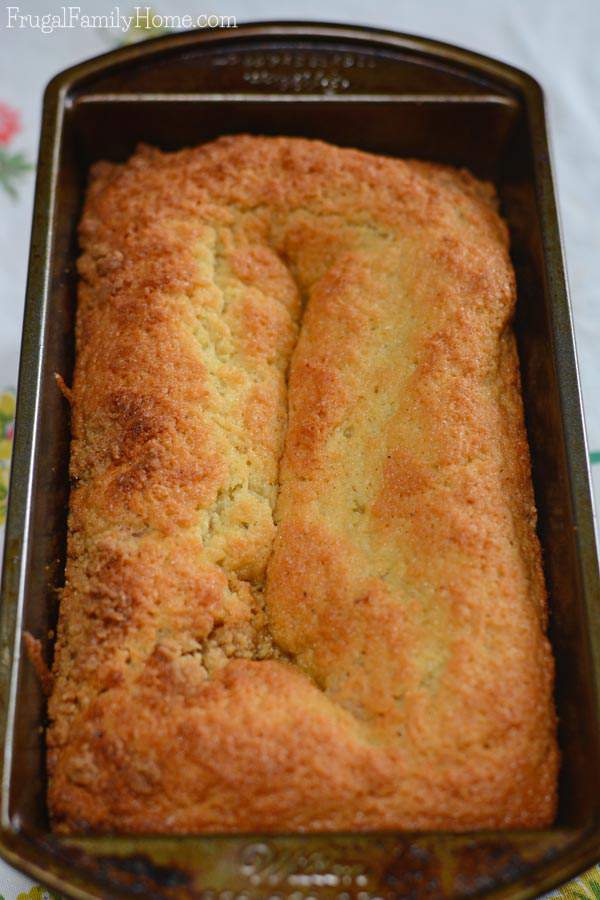 We ate the rhubarb bread anyway and it was delicious. Even something you bake that doesn't turn out quite right,  can end up tasting great. I also made a batch of the rhubarb custard crisp my the kid's great grandma and that turned out great. So thankful that it did,  since it was a gift. The kids also made Mother's Day cards for everyone.
For shopping this week, I shopped at Everyday Deals Extreme Discount, Fred Meyer and Albertsons. Although I forgot to get a photo of the chicken I purchased at Albertsons. I was happy to get another 10 pounds of chicken this week to add to the freezer. I think we are stocked up on chicken for a while, well unless I find another great sale again.
At Fred Meyer, I'm loving the new lower prices. The kids love fruit snacks so I like that Fred Meyer has a new lower price of $.89 a box. Although I think they used to have 8 packs in them instead of 6. I may need to do a little more research to see if they are really a deal or if the amount offered in each package has just shrunk.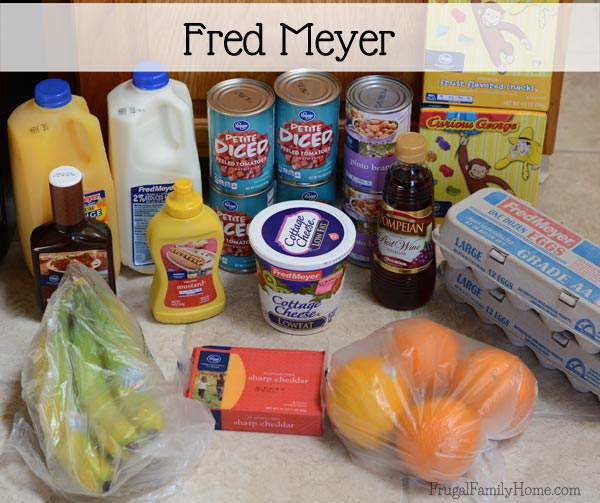 Fred Meyer Purchases
Milk $.99 half gallon with coupon
Orange Juice $.99 half gallon with coupon
Eggs $.99 for dozen
Cottage Cheese $2
Bananas $.69/lb
Oranges $.59/lb
Cheese $2.50 with coupon
Kroger Beans and Tomatoes $.49 each with coupon
Mustard $.99
BBQ Sauce $1.00
Red Wine Vinegar $2
2 Fruit Snacks $.89 each
Soy Milk $2.50
Total Spent $22.69
I didn't find much at Everyday Deals Extreme Discount this week, but that's how it goes shopping a discount grocery store. Some weeks you get great deals, the next week is kinda meh.
Everyday Deals Extreme Discount Purchases
Apples $.39/lb
2 Altoids Mints $.50 each
2 Granola Bars $1 each
2 Cookies $1.59 each
Total Spent $6.87
At Albertsons, I purchased boneless skinless chicken breasts at $1.79/lb. I spent $16.33 on chicken and I stopped by the bread store to pick up 5 loaves of organic whole wheat bread for $5.
That brings my spending this week to, $50.89. 
Did you find any great deals this week while grocery shopping?
[signoff]