This past week I found a few good produce deals at my favorite discount grocery store. I also picked up chicken breasts and ground beef that were on sale. I cooked up both packages of meat so now we have cooked chicken and cooked ground beef ready to go in the freezer.
Here're my purchases for this week,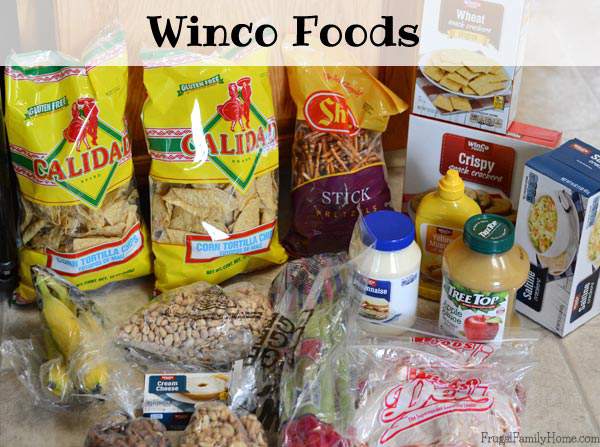 I went to Winco Foods to pick up a few items we were low on.
Winco Food Purchases
2 Tortilla chips $1.48 each
Mayonnaise $2.28
Applesauce $1.97
Bananas $.52/lb
Pretzels $2.48
Saltines $1.17
Cream Cheese $1.37
Black Forest Ham $4.08
Smoked Turkey $5.05
Mustard $.78
Celery $.88
Wheat Thin type Crackers $1.48
Ritz Type Crackers $1.72
Bulk Cashews $5.41/lb
Bulk Almonds $7.13/lb
Bulk Peanuts $1.73/lb
5 dozen Eggs $9.88
Total Spent $48.90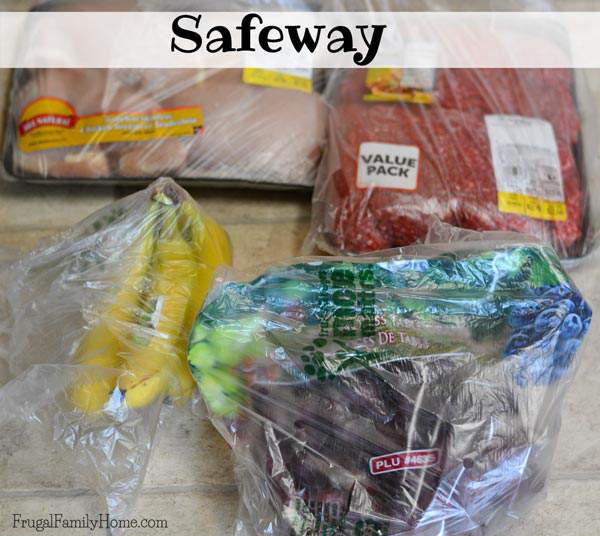 I stopped at Safeway to pick up the sale items and to see if they had a few bananas that weren't quite as ripe as the ones at Winco Foods.
Safeway Purchases
Boneless Skinless Chicken Breasts $1.99/lb
93% lean Ground Beef $2.99/lb
Grapes $1.99/lb
Bananas $.69/lb
Total Spent $23.95
I was happy to see such good deals on a few produce items. I found 5 large Honeycrisp apples for just $1. Plus I found the big Ritz crackers for just a dollar. My kids were so happy to get to try those. I'll be picking up more the next trip if Everday Deals still has some in stock.
Everyday Deals Extreme Discount Purchases
Honeycrisp Apples $.39/lb
6 Organic Cucumbers $1 for all
3 Green Peppers $1 for all
Pears $.39/lb
4 pkgs Big Ritz Crackers $1 each
2 pkgs Mini Oreos $1.59 each
2 pkgs Granola Bars $1 each
Total Spent $12.78 
I didn't stop at the bread store this week since we had enough bread in the freezer. That brings my total for this week to $85.63 which is about $10 above my usual $75 budget, but I did get to stock up on chicken and beef for our future meals over the next few weeks.
What kind of deals did you find this week while out shopping? I would love to have you share them in the comments below.
[signoff]