I made another trip back to Everyday Deals Extreme Discount this week and found some more great priced soy yogurt for my family. This time I purchased raspberry. They are all enjoying their yogurt. I really need to think about making it more often. 🙂
I was hoping to find a good deal on granola bars since our stockpile of them has been exhausted. Unfortunately, our area did not get the Quaker granola bar coupon. So I didn't purchase any of them at Fred Meyer. I just couldn't bring myself to spend $1.67 for a box of granola bars. I don't like to pay more than a dollar a box. So I made a batch of homemade granola bars instead. The homemade ones taste better and I'm sure they are better for us.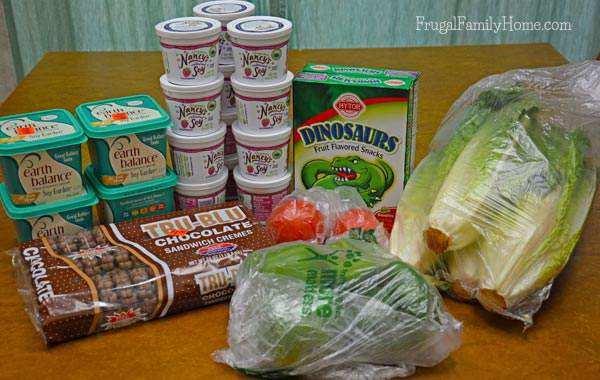 My Everyday Deals Extreme Discount Purchases
4 Earth Balance "Butter" $1 each
12 Soy Yogurt $2
Tomatoes $.49/lb
4 Romaine Lettuce $.25 each
4 Green Bell Peppers $.25 each
2 Fruit Snacks $.50 each
Cookies $1
Total Spent $10.85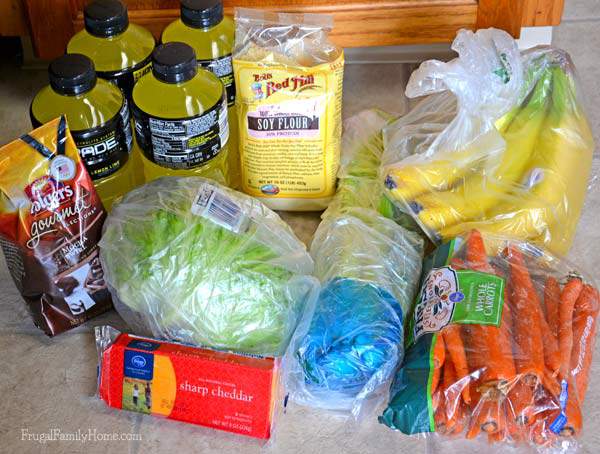 Fred Meyer Purchases
4 Powerade $.69 each with in ad coupon
Head Lettuce $.99
Sharp Cheese $1.67 with in ad coupon
Carrots $1.18
Coffee $4.99
Bananas $.69/lb
Celery $.79/lb
Soy Flour $2.58
10 pounds Potatoes $2.48
Total Spent $20.58
I realized after I got home that the Powerade coupon only took $.20 on one of them instead of all 4. So I ended up paying $.60 more than I had to. This is a good reminder to always check your receipt. 🙁
That brings my total grocery spending to $31.43. 
What was the best deal you found this week while out grocery shopping?