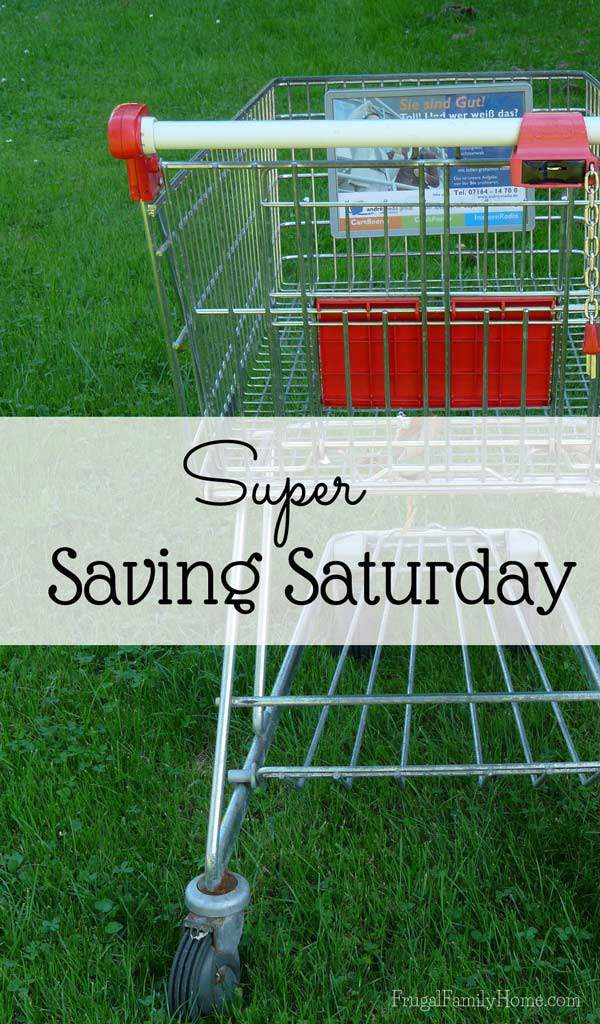 This past week I made two stops for groceries. I stopped by Fred Meyer to get $.99 milk and zipper bags. I couldn't pass them up, it was a really good deal. The cat and myself are the only ones who can drink the milk, so I'm hoping I didn't overbuy. I can alway freeze the milk too.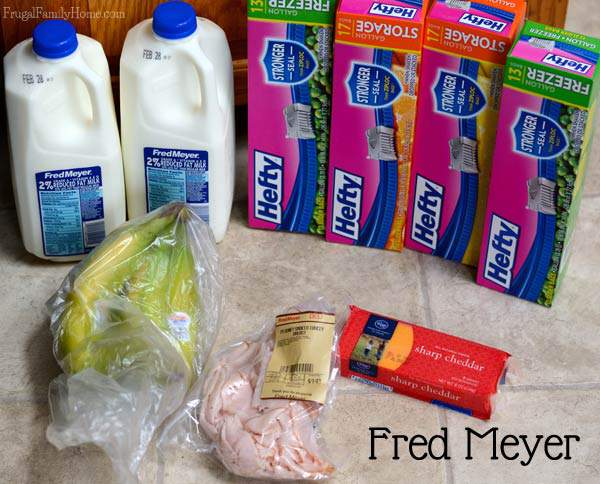 Fred Meyer Purchases
Cheese $1.67 with in ad coupon
2 half gallon Milk $.99 each with in ad coupon
4 Hefty Zipper Bags $.99 each on sale
Bananas $.68/lb
Lunchmeat $4.47
Total Spent $12.95
I stopped by Everyday Deals Extreme Discount to see what they had this week. I was surprised to see strawberries again. They turned out to be fair this week. Not as good as the one I purchased last week. I also found a great deal on tomatoes too.
I stocked up on some cookies for my husband lunch and couldn't pass up the yummy grape licorice. I love it and at a $1 a package, it had to come home with me.
Everyday Deals Extreme Discount Purchases
2 Heirloom Cherry Tomatoes $.50 each package
2 Strawberries $.79 each package
2 Tortillas $1 each
2 pkgs Fudge Cookies $.50 each
4 pkgs Windmill Cookies $.25 each
2 pkgs Grapevines $1 each
2 pkgs Granola Bars $1 each
Total Spent $10.58
I also stopped to get 5 loaves of organic bread for $5 at the Franz bread store, since I knew I wouldn't have time to make bread this week.
That brings my grocery shopping total to $28.53. I plan to make a trip to Winco Foods this week to pick up a few bulk items and a few other things we are running low on. I'm planning our grocery bill to be a little higher next week.
What deals did you find while shopping this week?
[signoff]