This week I did a lot more shopping than I have in the past few weeks. I found a good deal on boneless skinless chicken breasts at Safeway. An all right deal on ground beef too.
At Everyday Deals Extreme Discount, my local discount grocery store, I found some wonderful produce deals. I found 2 pounds baby bell peppers for just $2 and a three pound package of on the vine tomatoes for $1. I also stocked up a a few boxes of granola bars for my hubby's lunches too.
I also stopped by Winco Foods to pick up a few packages of lunchmeat a found a few other items I needed. I didn't realized that powdered milk was so expensive. I purchased it to sprinkle around my tomato plants.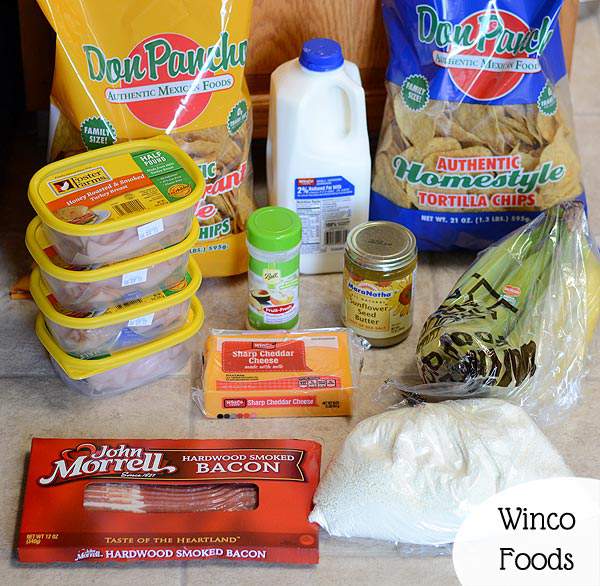 Winco Foods Purchases
4 packages Foster Farms Lunchmeat $1.98 each
Bacon $2.49
2 bags Chips $1.98 each
Cheese $3.18
Sunflower butter $4.57
Milk $1.77
Bananas $.53/lb
Fruit Fresh $3.48
Powdered Milk $4.19/lb
Total Spent $35.76
Everyday Deals Extreme Discount Purchases
2 pounds Peppers $2.00
3 pounds Tomatoes $1.00
4 packages Granola Bars $1 each
2 Oatmeal Cookies $.50 each
4 heads Organic Lettuce $.25 each
3 large Artichokes $1 for all 3
2 head of Cabbage $.49/lb
4 packages Red Vines $.25 each
2 packages Gummy Bears $.50 each
Oreo Cookies $1.59
Rolo Candy $1.59
Total Spent $15.75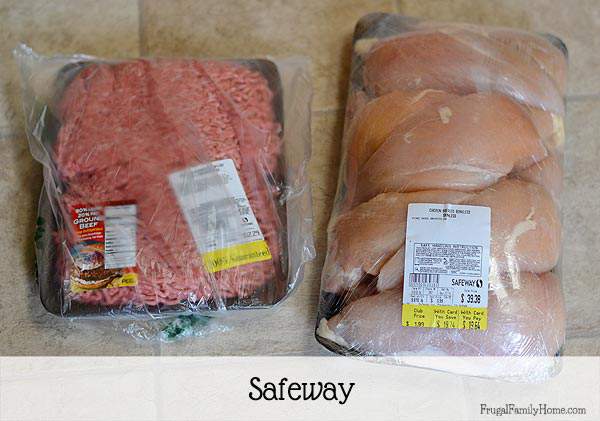 Safeway Purchases
Ground Beef $3.99/lb
Boneless Skinless Chicken Breast $1.99/lb
Total Spent $32.25
That brings my total for this week to $82.76. Not too bad for all the produce and meat I purchased.
The sale on the boneless skinless chicken breasts has ended at Safeway, but I did notice that Albertsons has them on sale for $1.79 per pound when you purchase 3 pounds or more. I hoping to pick up more this week. Be sure to stop by Albertsons and get some inexpensive chicken if you are running low.
What kind of deals did you find this week while out shopping?
[signoff]