This week I headed over to Winco Foods to pick up just a few things I had on my list. It was one of those busy weeks so I decided just to shop one store. Anyone else have week's like that?
Winco Foods in general has the best overall prices of all the stores in our area. So, when I don't want to run to more than one store it is my best bet for keeping my spending low. I didn't find any spectacular deals, but we have what we need for this week.
One item I was surprised about the price on was english muffins. I usually make them at home but with the canning I'm doing, I decided to pick some up at the store. I was shocked that the best price I could find was $1.23 for 6. I know I won't be purchasing them too often from the store at that price. I really need to figure out what it cost me for a batch of homemade english muffins.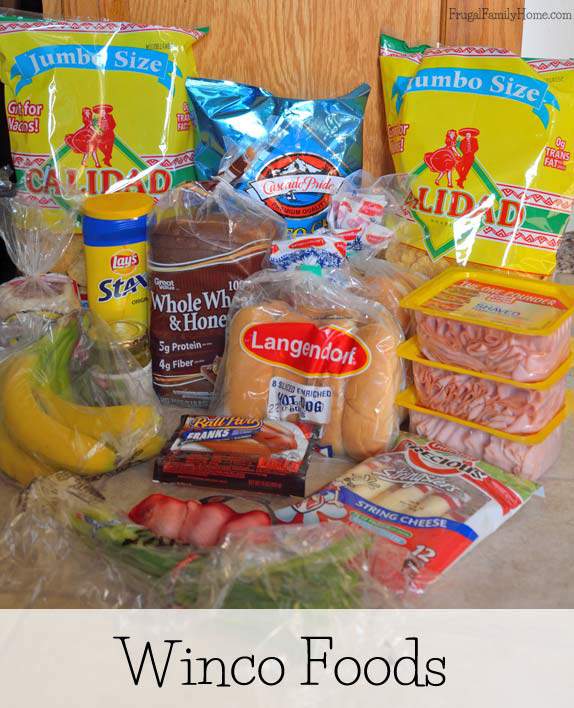 My Winco Foods Purchases
3 packages Lunchmeat (1 pound each) $3 each
Lays Chips $1.26 (this is a treat for my son who loves chips in a can)
Ball Park Hot Dog $1.68
Precious String Cheese $2.88
Relish $.97
English Muffins $1.23
Garlic 3 for $.98
Green Onions $.48
Bananas $.58/lb
Tortilla chips $2.48 each
Hamburger Buns $1.08 (better price than the bread store)
Hot Dog Buns $1.08 (better price than the bread store)
Potato Chips $1.78
Total Spent $28.49
On my way home I also picked up one loaf of bread for $1 at Everyday Deals. I just couldn't pay $3 for a loaf of bread that was milk free. 🙁
My total spent was $29.49. I'm hoping this week to stock up on some ground beef. Safeway has it for $2.99 a pound through Tuesday and that's for the 93% lean ground beef.
What deals did you find while grocery shopping this week?
[signoff]