We are continuing our bathroom remodel and that is taking up more of my free time. We are trying to do most of the work ourselves to help save money. So, I didn't have extra time to run to too many stores this week.
I did manage to get out to two though. I couldn't pass up the good deal on cherries at Fred Meyer. I'm going to dry or freeze some of them and we will be eating the rest. Today's the last day of the sale at Fred Meyer so if you want some be sure to make the trip today!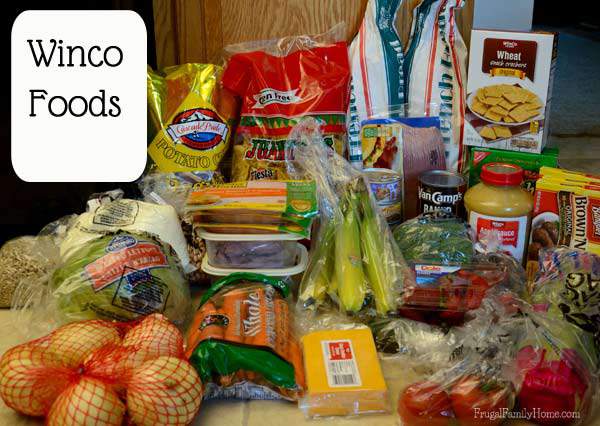 I spent a little more this week than I would have liked to at Winco Foods. I could have went to one of the discount grocery stores and done a little better on price, but then I would have had to make it out to more stores. It was worth it to me this week to save more time than a little bit of money this week.
Winco Foods Purchases
3 Brown and Serve Sausage $1.14 each
2 packages Lunchmeat $1.99 each
3 packages Foster Farms Lunchmeat $2.17, used $.50/1 peelie (be on the lookout for these), Paid $1.67 each
Tortilla Chips $2.50
Potato Chips $1.78
Powdered Milk $3.95 (for the garden)
Lettuce $.99
Onions $1.49
Carrots $.97
Bananas $.58/lb
Cucumber $.68
Strawberries $1.98
Celery $.98 each
Turkey Bacon $2.40
Cheese $3.42
Nabisco Crackers $1.68
Winco Crackers $1.66
Applesauce $2.19
Baked Beans $.98
Bulk Hot Chocolate $1.40/lb
Bulk Raw Peanuts $1.80/lb
Broccoli Crowns $1.28/lb
Tomatoes $.98/lb
Sunflower Seeds $1.58/lb
2 French Bread $.88 each
Napkins $1.98
Total Spent $70.50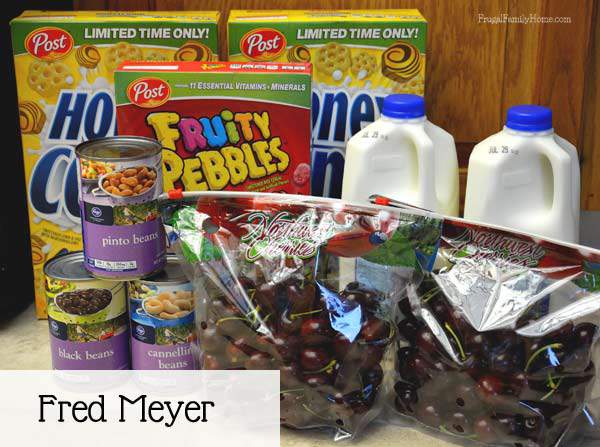 Fred Meyer Purchases
Cherries $1.99/lb
3 Post Cereal $1.67 each, purchased 3 received $2 cat coupon
Fred Meyer Beans $.50 each with in ad coupon
2 Milk half-gallons $1.25 each with in ad coupon
Total Spent $13.12
That brings my total for this week's shopping to $83.62. A little over budget but at least I saved sometime. I also have a $2 Catalina coupon to use on my next shopping trip to Fred Meyer too.
What great deals did you find this week while out shopping?